Some of the most beautiful work of this craftsman, and many others, are in this book "Liège Gunmakers through their Work. 1800 - 1950".
For more detail see: LIEGE GUNMAKERS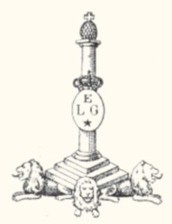 Launch Harpon Gastinne Renette
The weapon
It is about a rifle REMINGTON rolling block transformed into lance harpoon!
This system was manufactured by GASTINNE-RENETTE in PARIS (see patent attached).
Basic rifle REMINGTON was manufactured in LIEGE as let it think the punches of tests inhabitants of Liège below.
The handling and the details of this part are detailed in the body of the patent.
Punches
The weapon carries the lawful punches of the proofhouse of LIEGE, namely:
B and AE spangled: they are the countermarks of the controllers post 1877.
Peron: inspection post 1853.
Is punch ELG on star in a vertical oval (acceptance 1846/1893) lack with the call, but perhaps under mounting?
Marks
GASTINNE-RENETTE celebrates Parisian harquebusier whose presentation is not any more to make (see its card on the site). It is also the depositor of the patent as mentioned above!
N° 296: With should my opinion, it act of a marking GASTINNE indicating the number of transformed weapons?
H - 1871: I am unaware of the significance of H (working having transformed the weapon?) but 1871 should the date of transformation be?
The mark of the manufacturer of Liège is dubious in his reading, indeed you it is about:
a) DR. C° in an oval? Or of,
b) DB C° in an oval?
The two possibilities were examined thoroughly in all documentation, without I being able to determine the significance of it! Afflicted.
GG