Some of the most beautiful work of this craftsman, and many others, are in this book "Liège Gunmakers through their Work. 1800 - 1950".
For more detail see: LIEGE GUNMAKERS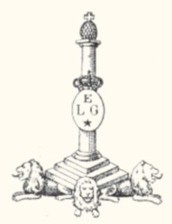 Rifle Albini Braendlin
The marks or punches on your rifle are of two origins:
The bench of tests of Liege.
A and C spangled.
Peron.
Spangled ELG in a crowned oval.
C + n° illegible in a rhombus: nominal calibre
EL in cursive letters: provisional test of the 21.12.1852 until todays.
The "Manufacture d'armes de l'Etat. "
Stylized lion and letter T in an octagone: mark of the inspector of the weapons of war.
Two superimposed ovals, higher crown and illegible below: punch of test of the Manufacture d'armes de l'Etat.
Vertical bars kinds Roman numeral: marks of workshop.
All small round punches with letter inside: marks of controllers Manufacture d'armes de l'Etat.
I do not know either L.I.H (if I read well?).
GG
The model 1841 would have undergone the transformation "Albini-Braendlin", which would justify the gauge (17,5), the absence of rise and the marking of the M.A.E.
Christian Pisart.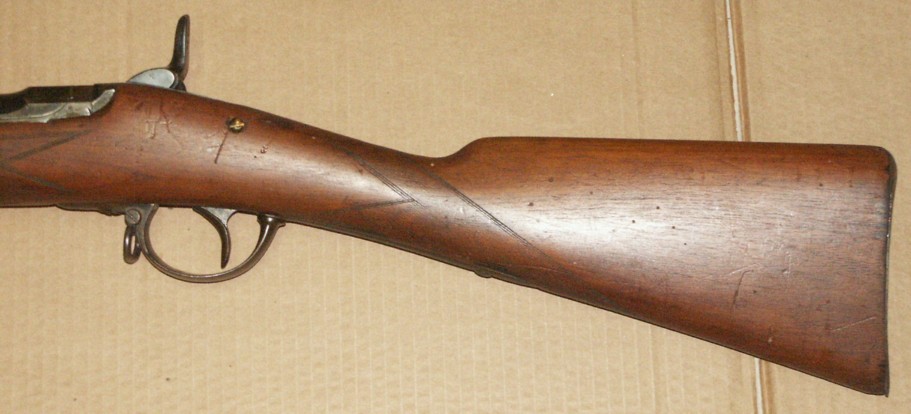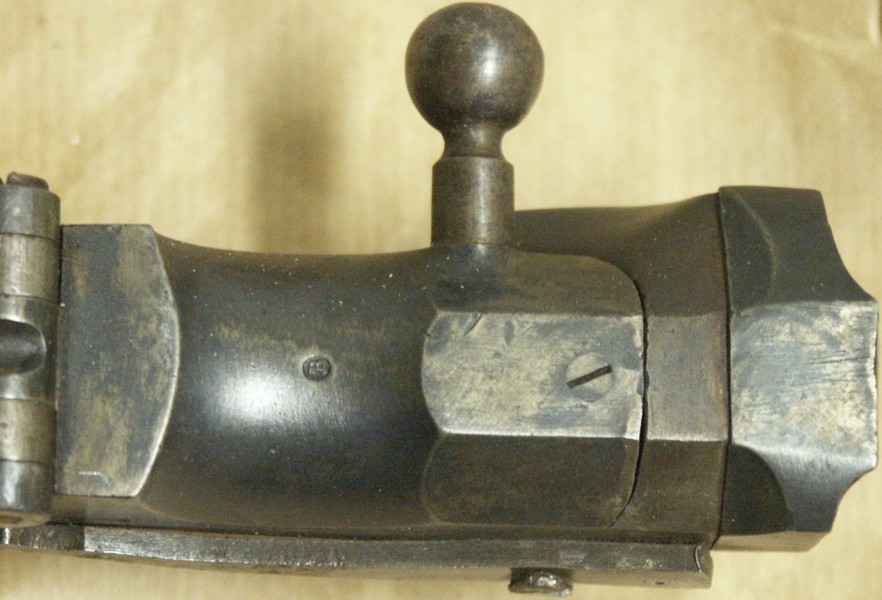 One sees here the thick stem articulated on the hammer and which passes through the carcass...
Here in position of armed.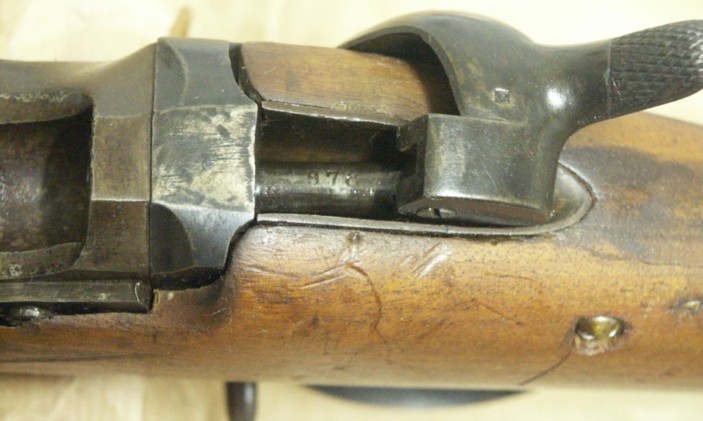 And struck.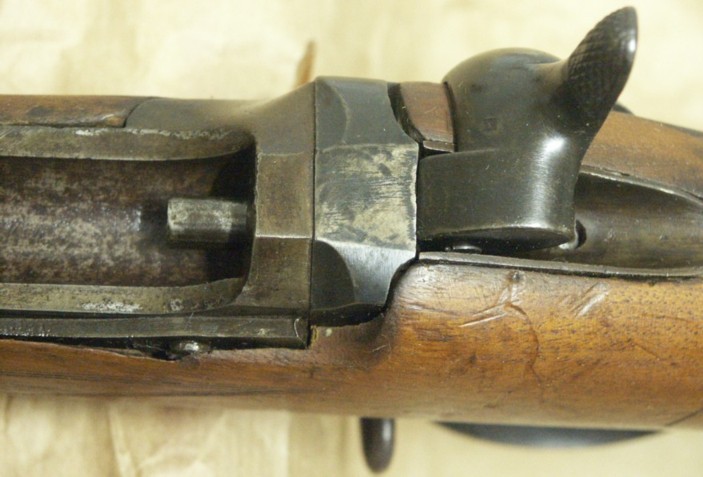 to strike the striker placed in the swivelling block.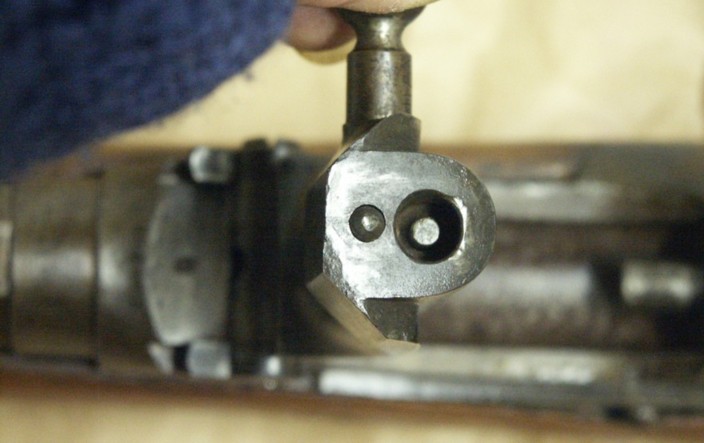 The festival of markings!!!
On the hammer.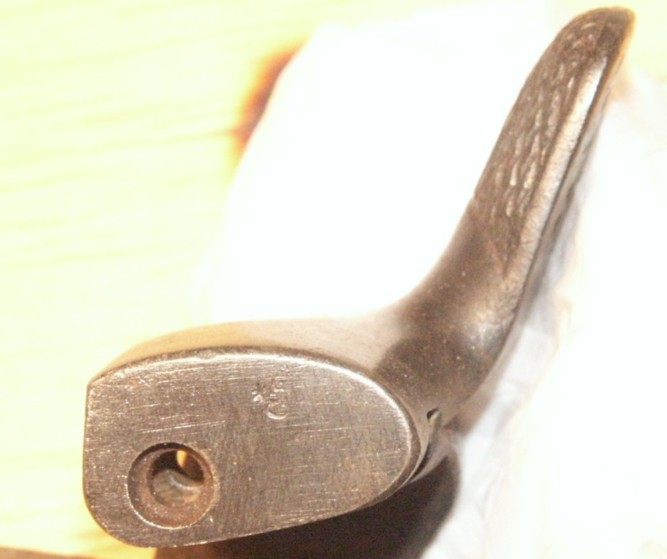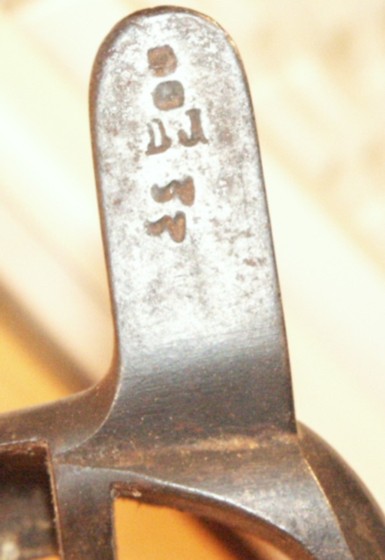 The lock.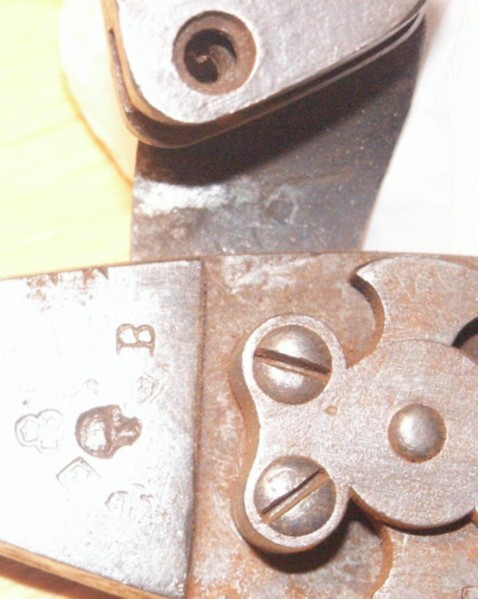 The barrel.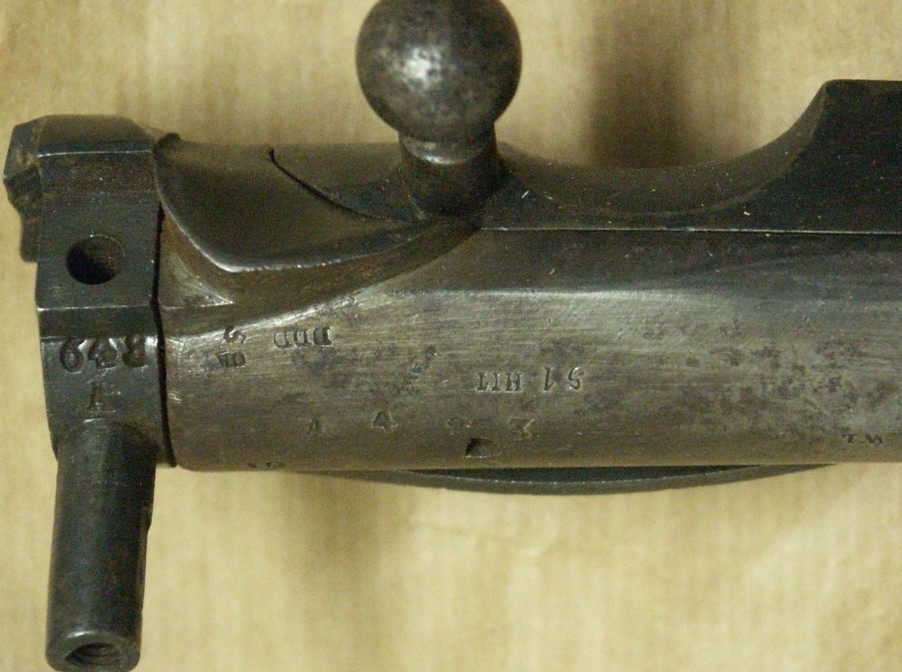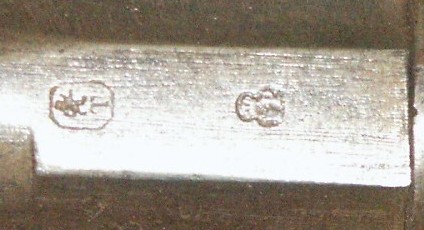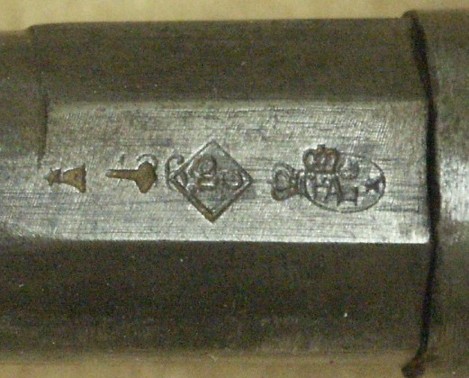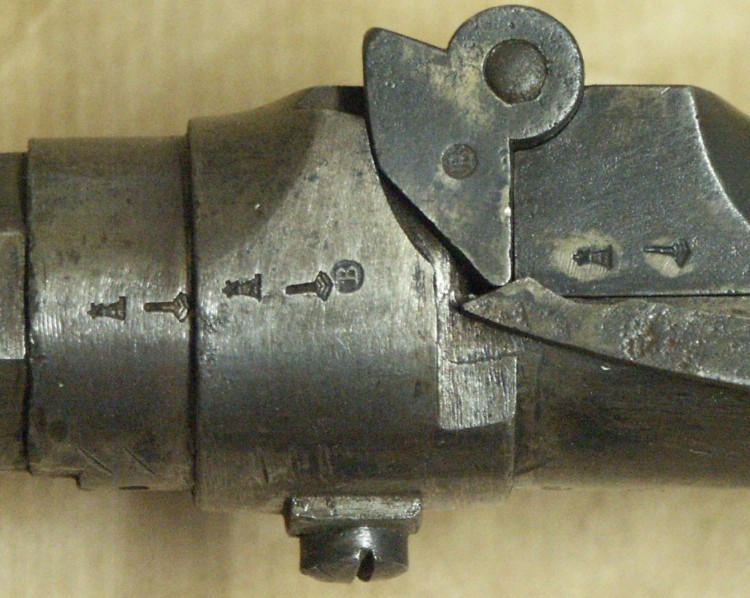 The swivelling block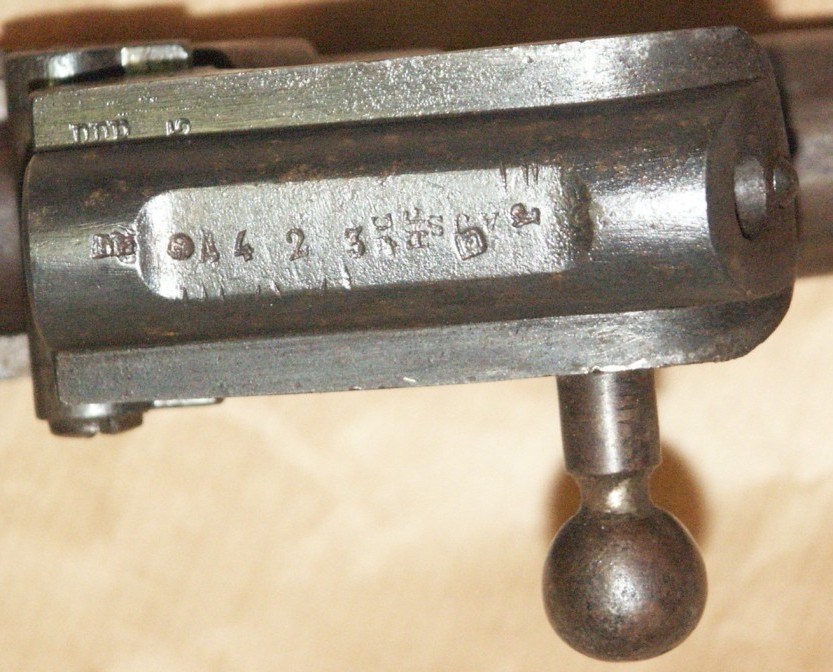 And back of the carcass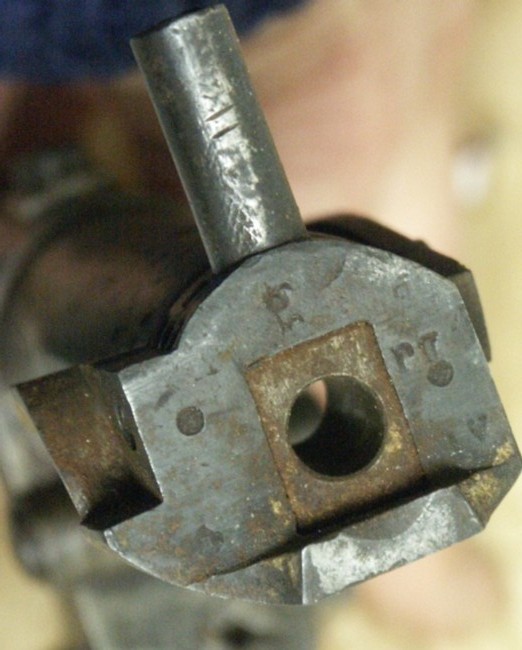 Albin-Braendlin.
Belgium: initial transformation of rifles according to the idea of Montstorm: mechanism (extractor) of Augusto Albini and bolt with the head of dog of Francis Braendlin (German bench with Brimingham).
Albini-Braendlin: models 1777/67 (11 X 50R), 1841/53/67 and 1853/67, 1877/1873 (11 X 42R), rifle smoothes 1867/1901 (14mm with leads).
PH.