Some of the most beautiful work of this craftsman, and many others, are in this book "Liège Gunmakers through their Work. 1800 - 1950".
For more detail see: LIEGE GUNMAKERS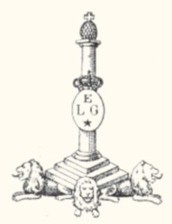 Meyers
Caliber 8 mm, center fire, no serial number.
The framework is closed, the mechanism functions in simple and double action.
On the cylinder the punch of the Belgian proof house ELG spangled in an oval is reproduced.
On the left behind the barrel one can see the mention "MEYERS/Breveté" (Guillaume Joseph Meyers, Liege).
The grips in drowning are finely squared and the end carries a ring of thin strap.
Mechanism
He is very similair to the Meyers 9mm pinfire
The pin crossing the cylinder is maintained in place by the visible part on the photographs 6, 10, and 11 which is in fact a spring of pretty form and whose displacement is side.
On photograph 11 one sees this "spring" raised by the displacement of the central axis.
When the axis completely left, one can remove the cylinder.
On photograph 11 one sees cutting in the principal axis which is cliqued by the spring about which I speak higher.
Alain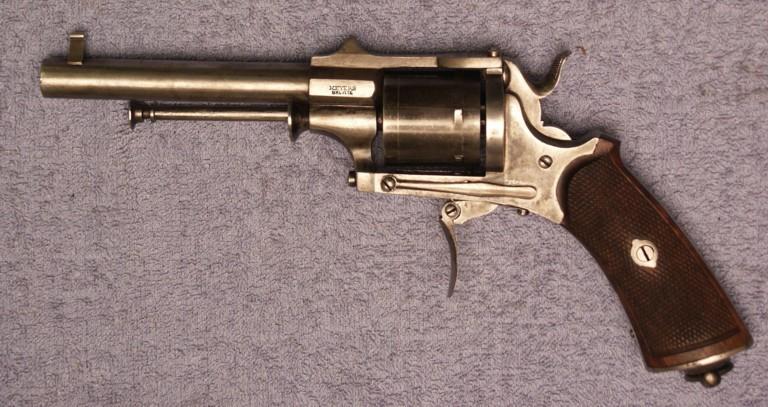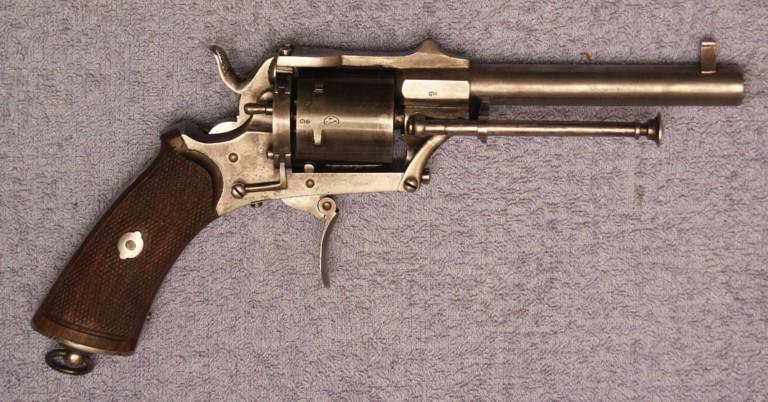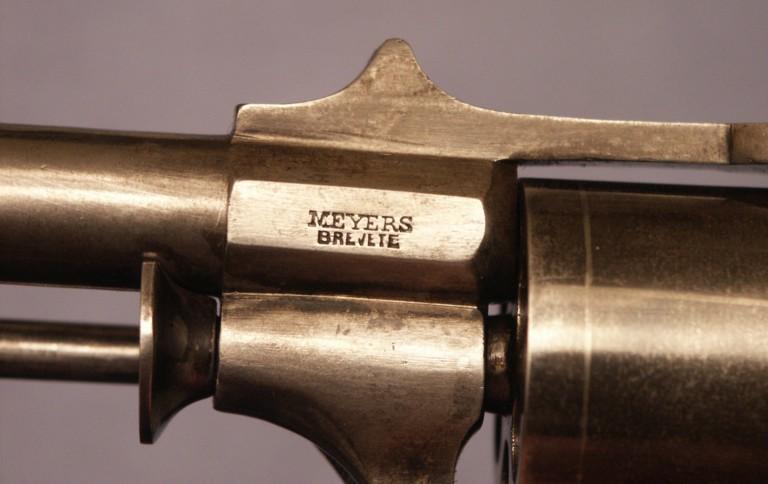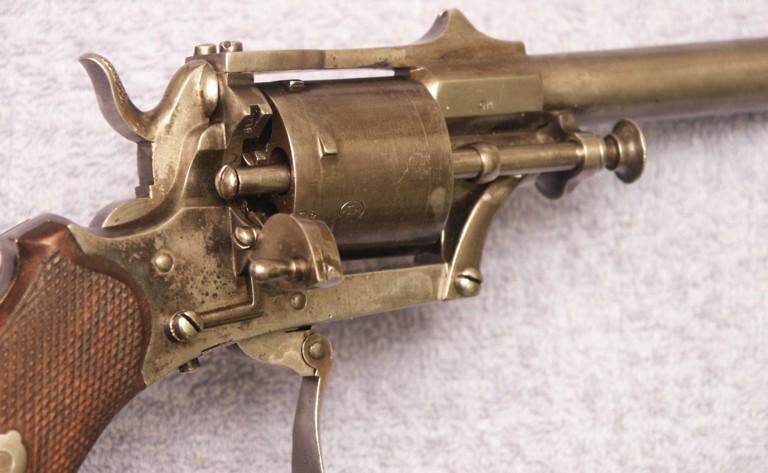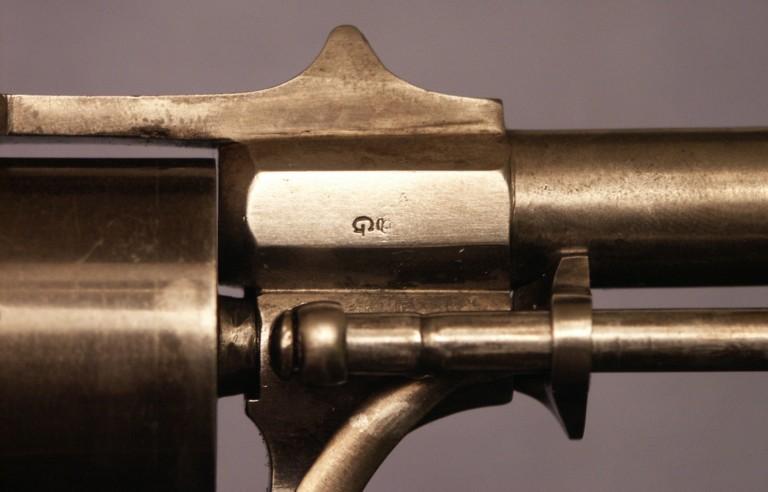 Photo 6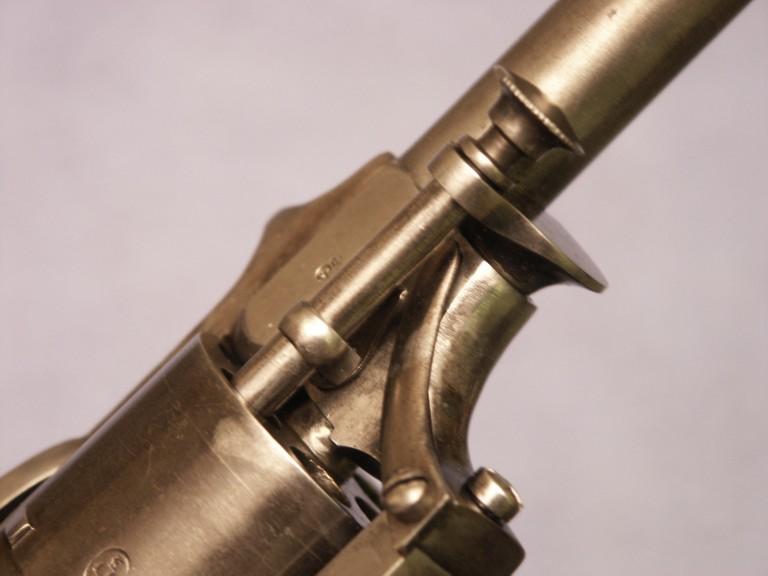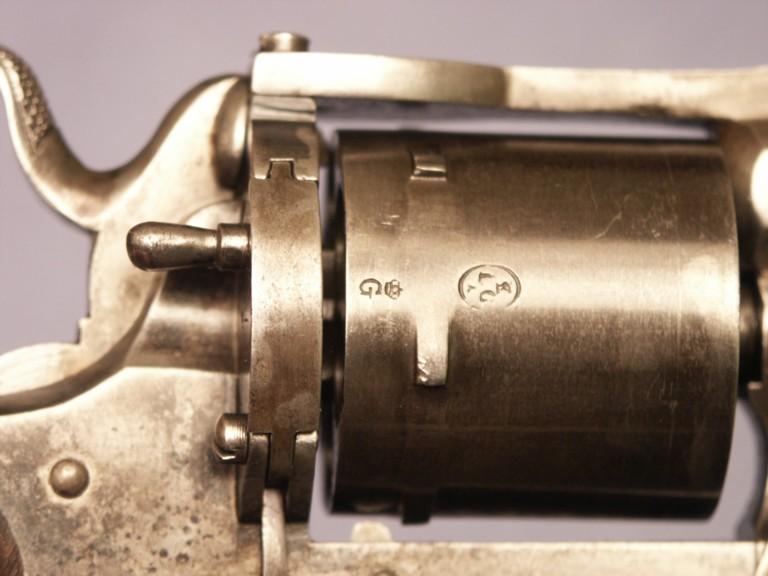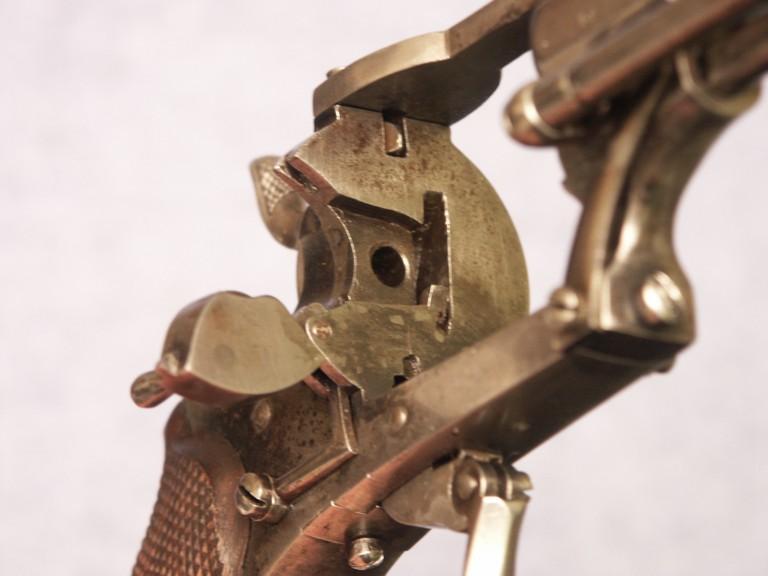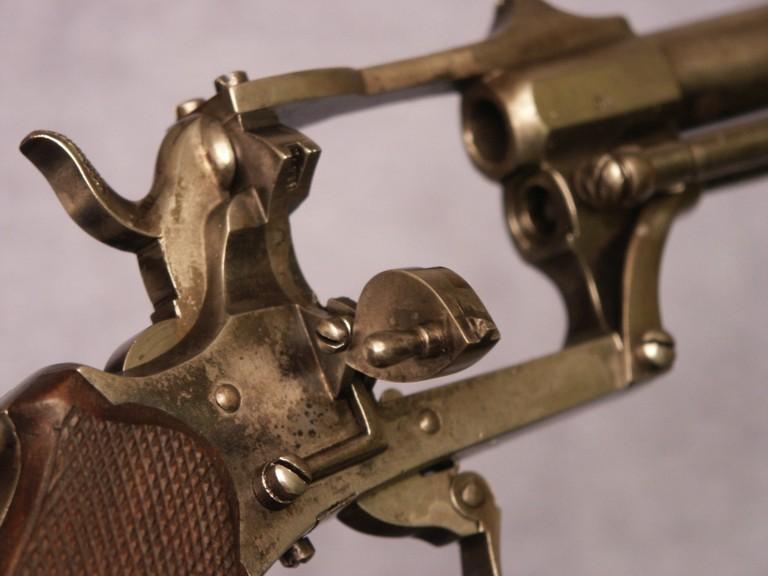 Photo 10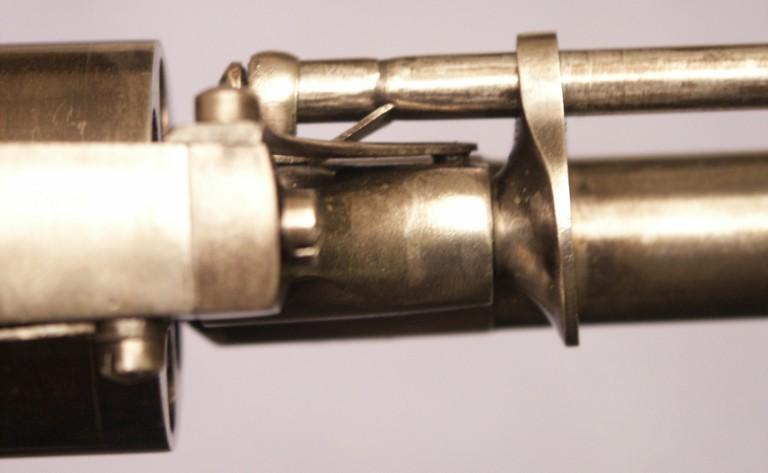 Photo 11