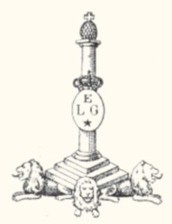 Nicolas Pieper
The weapon
It's an automatic pistol model 1909 known as "dismountable with the hand" of calibre 6.35 manufactured by the "Fabrique d'Armes Automatiques Nicolas PIEPER" in LIEGE street Bonne Nouvelle, 42.
Punches
They are the punches of the proofhouse of Liege, namely
Peron: inspection post 1853.
PV surmounted of a stylized lion: test with the powder without smoke, of use of 1898 to 1968.
Spangled AT: countermark of the controller post 1877.
ELG on star in a crowned oval: final acceptance post 1893.
R under crown: rifled bore post 1894.
The manufacturer
One should not confuse Henri Pieper then the Old Pieper Establishments with the factory Nicolas Pieper. This one was the son of Henri but with died of the founder, the son took his distances with Old Establishments PIEPER and stolen of his own wings.
It was registered with the proofhouse of Liege of 1906 to 1932, it is thus logical to think that the weapon was manufactured between 1919 and 1932.
NP crowned in an oval: mark of Nicolas Pieper
AUTOMATIC GUN N.PIEPER SGDG: identification of the manufacturer.
PATEND 9379A/DF- 25725/06-28177/07-16715/08 N° 40337.: Identification of the patents.
GG
There is a polemic about this pistol.
Of no claims, and not no matter who, that it is one "1920", but the documents which are proposed to us are not very convincing!!
I deliver them to you at the end of the page, with you to judge
Alain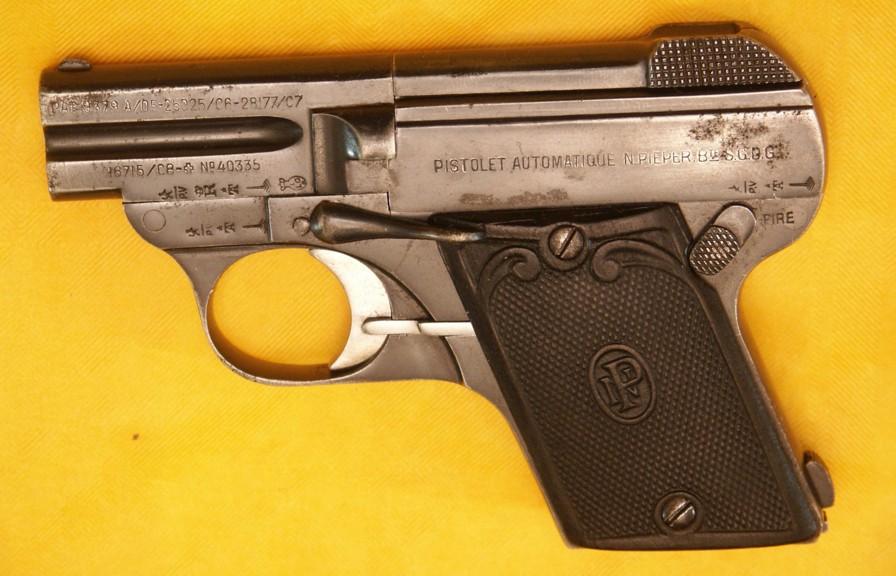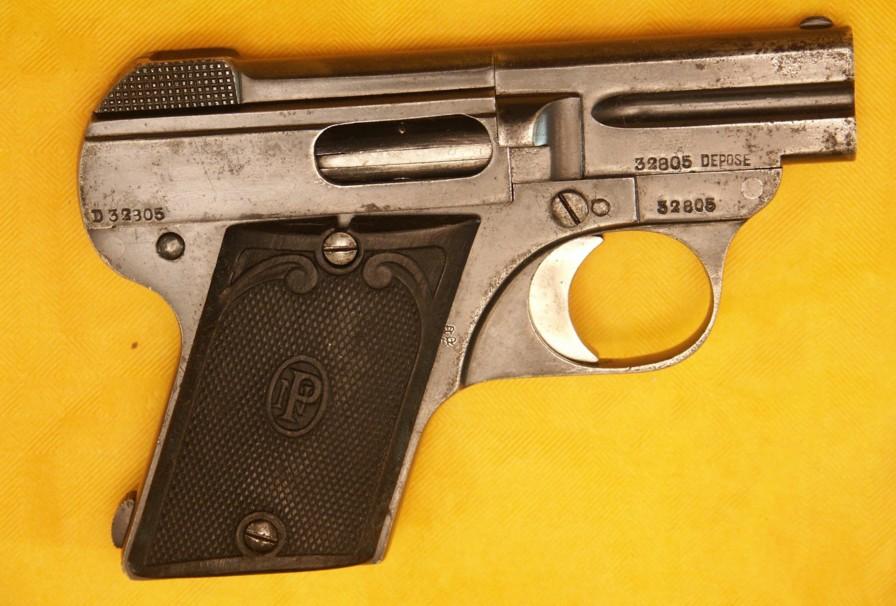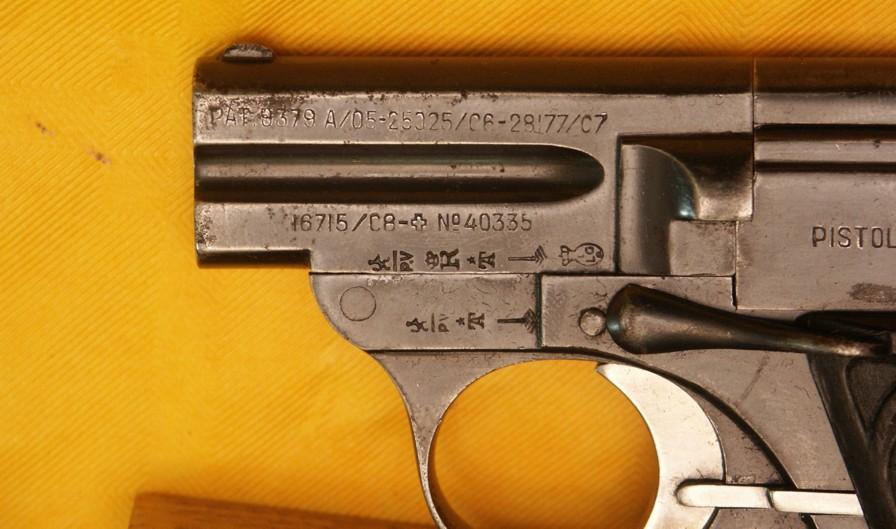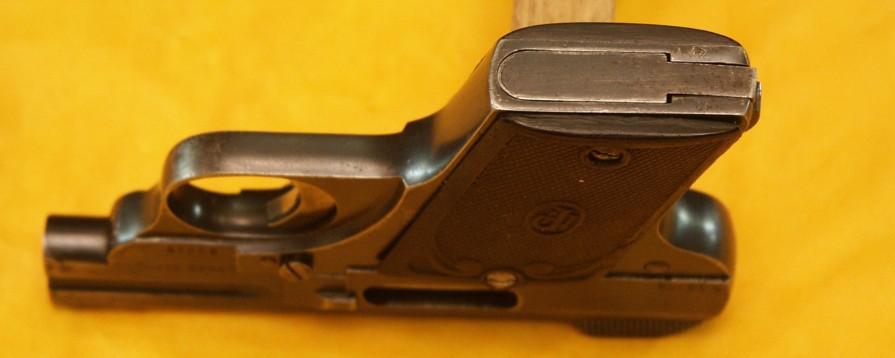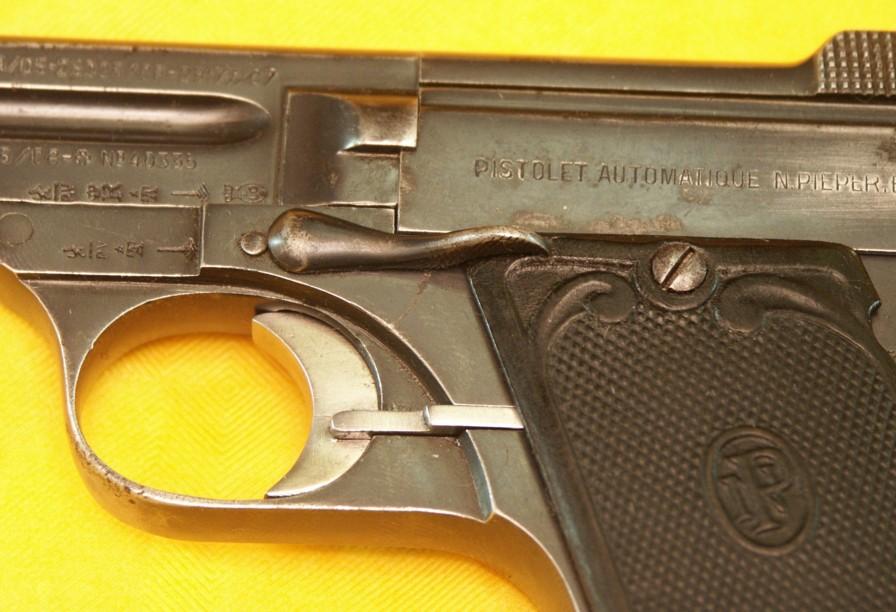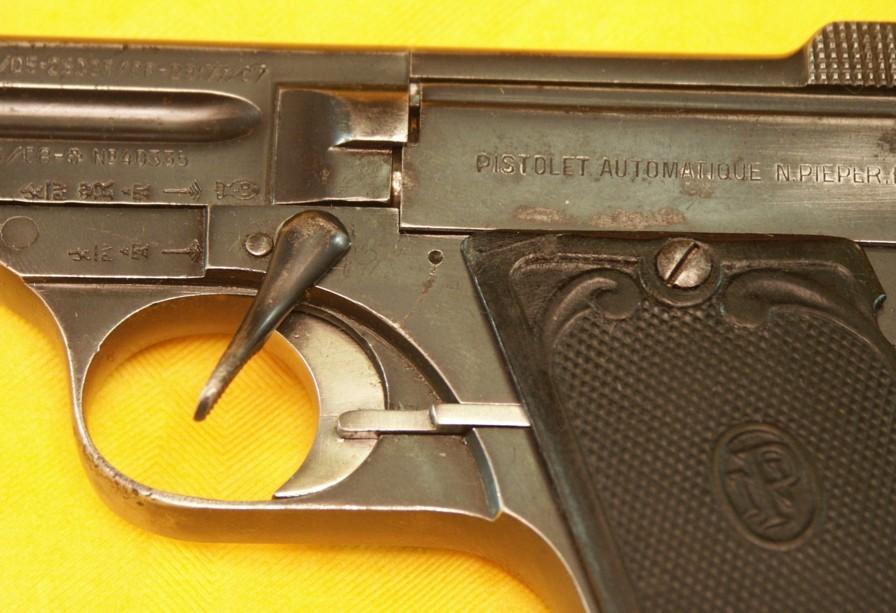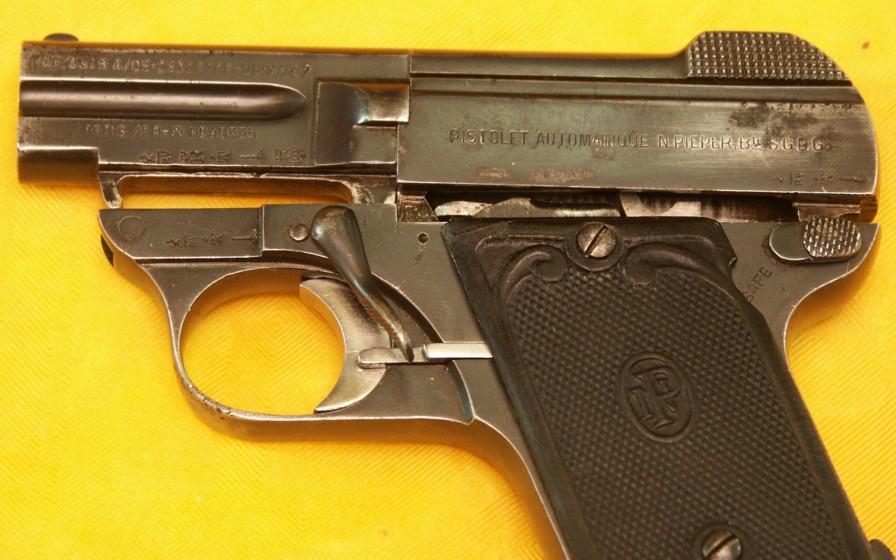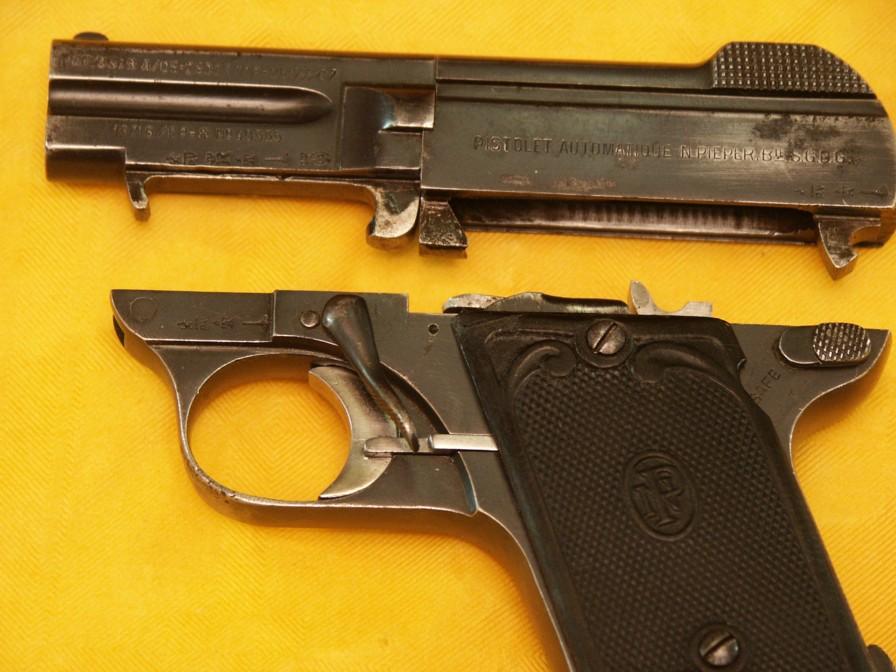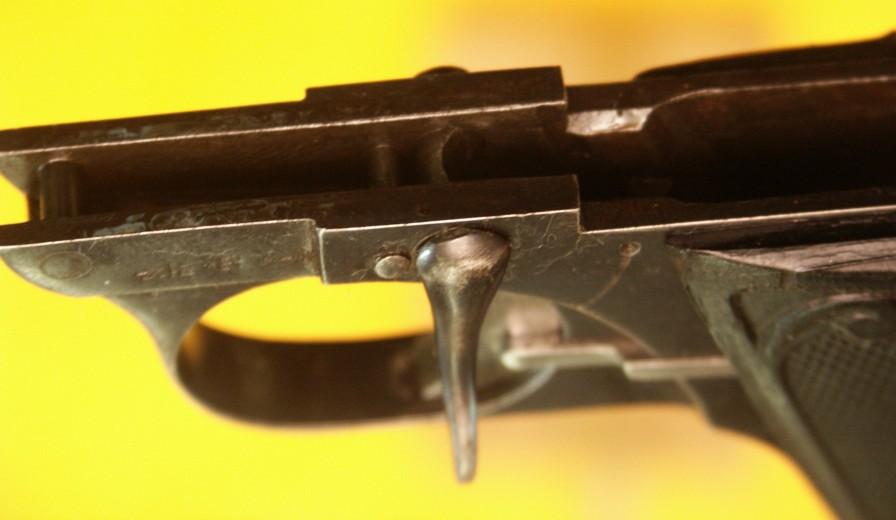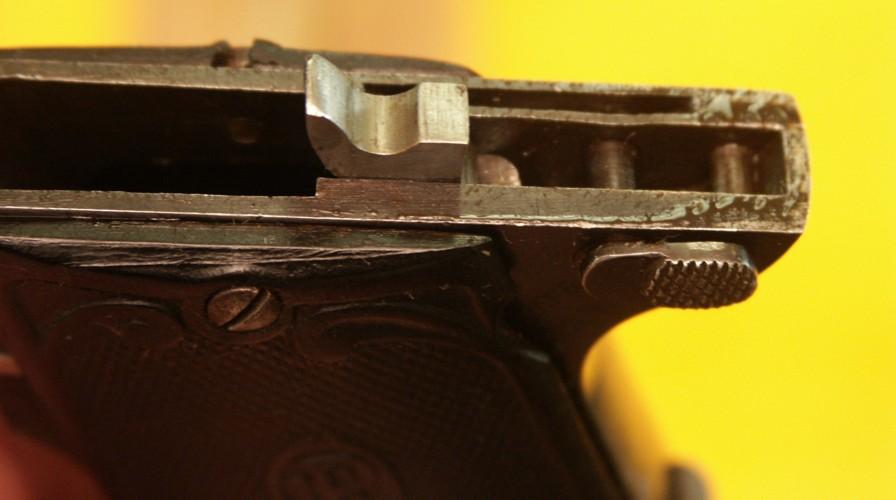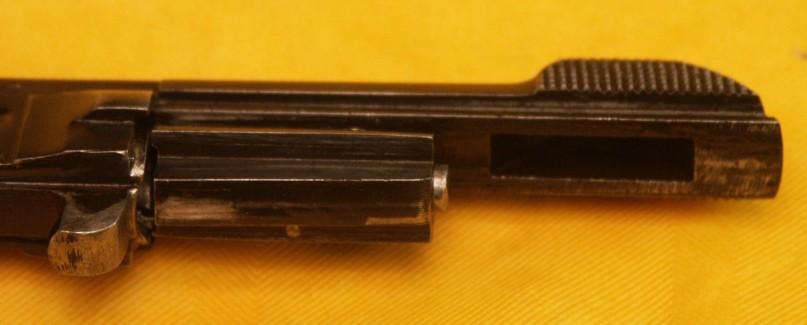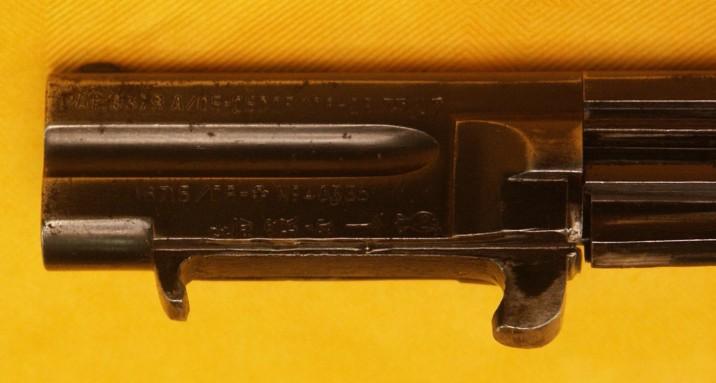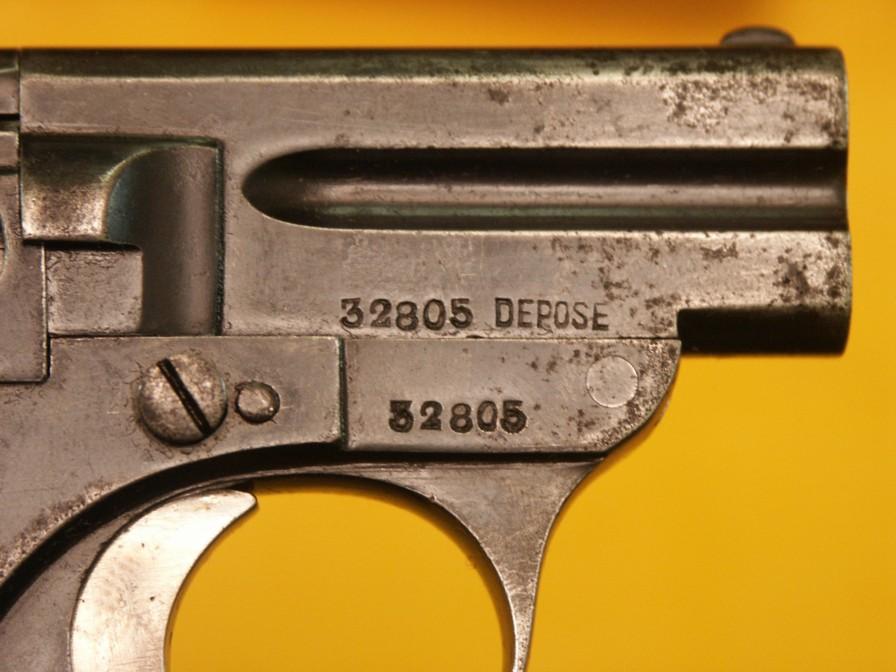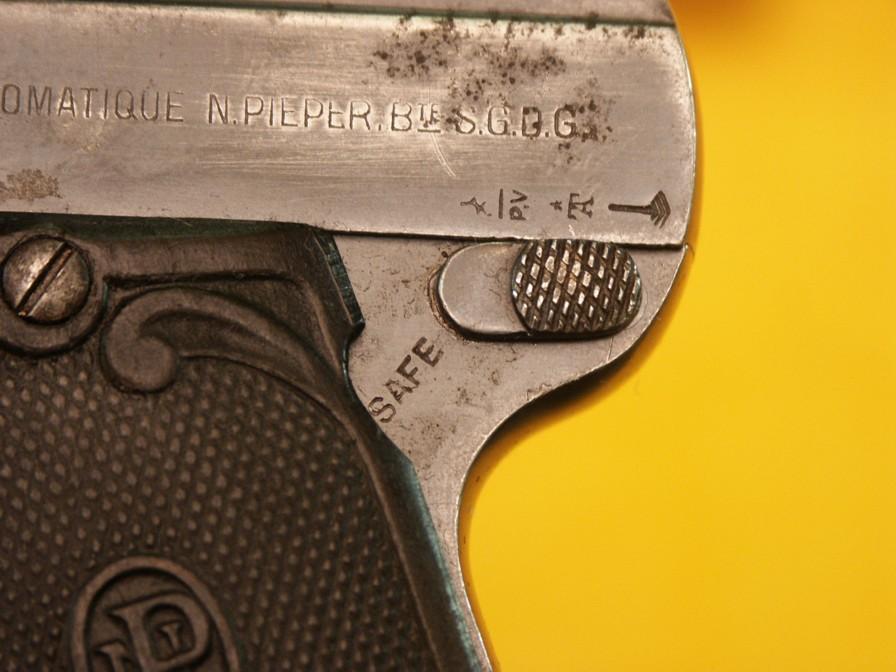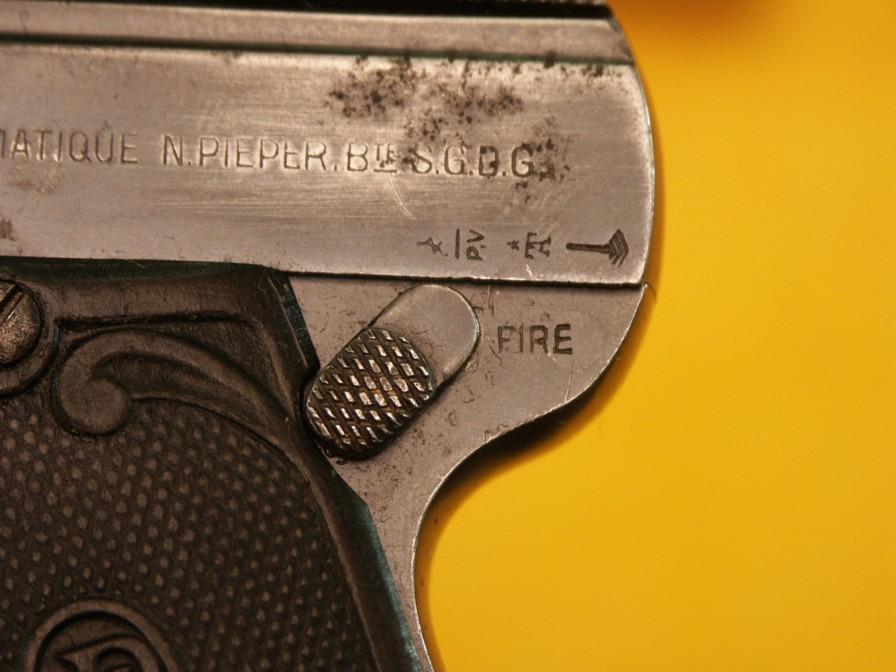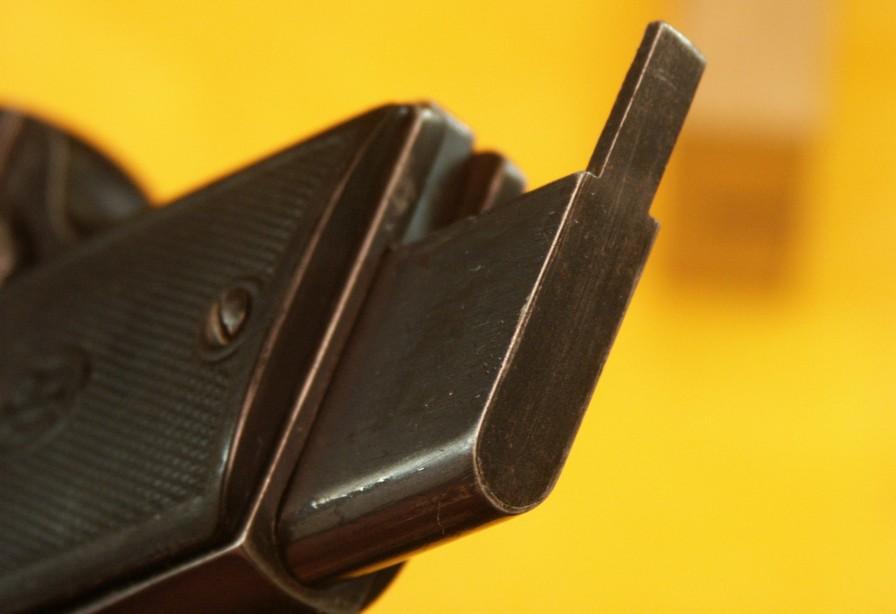 Comparison 1909 and 1920
A Publicity of the 1909 "dismounting".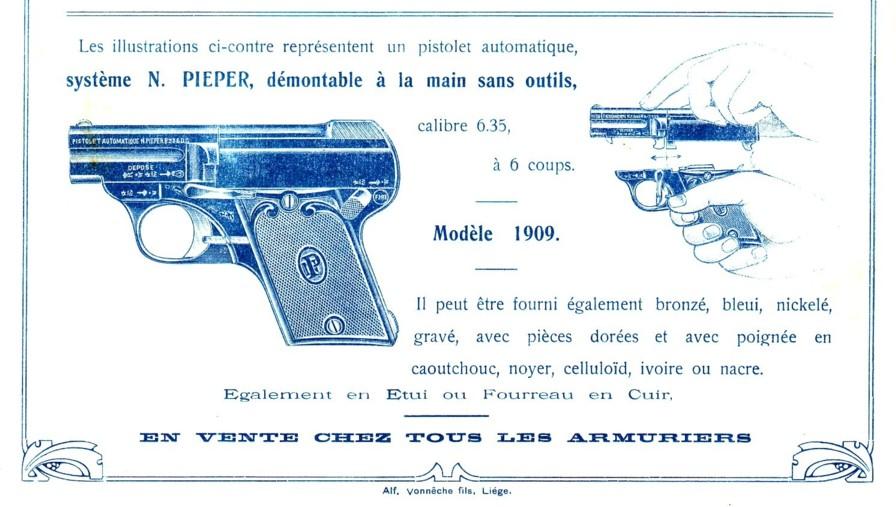 The same type of publicity but of Jansen Brothers of the 1909 "dismounting".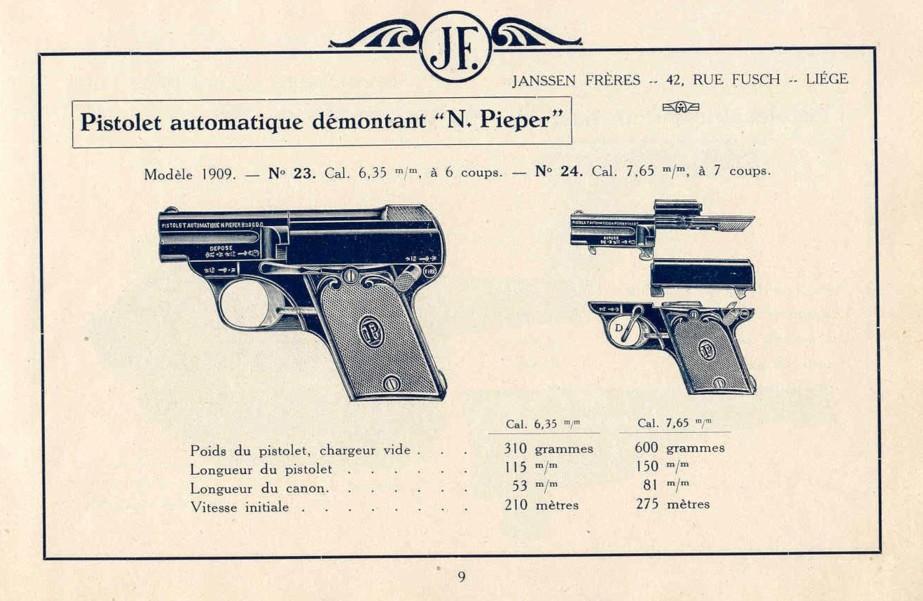 A Publicity of Piper itself showing the 1909 "dismounting".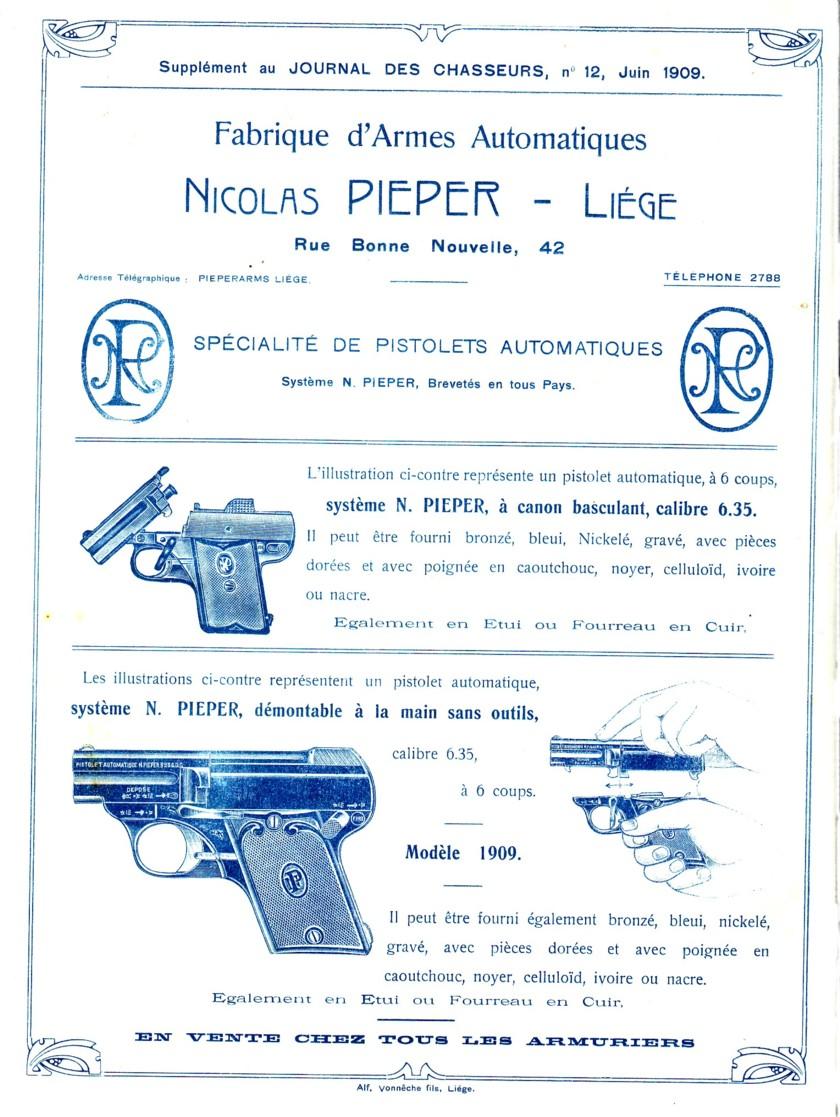 The catalog ALFA showing Pieper 1909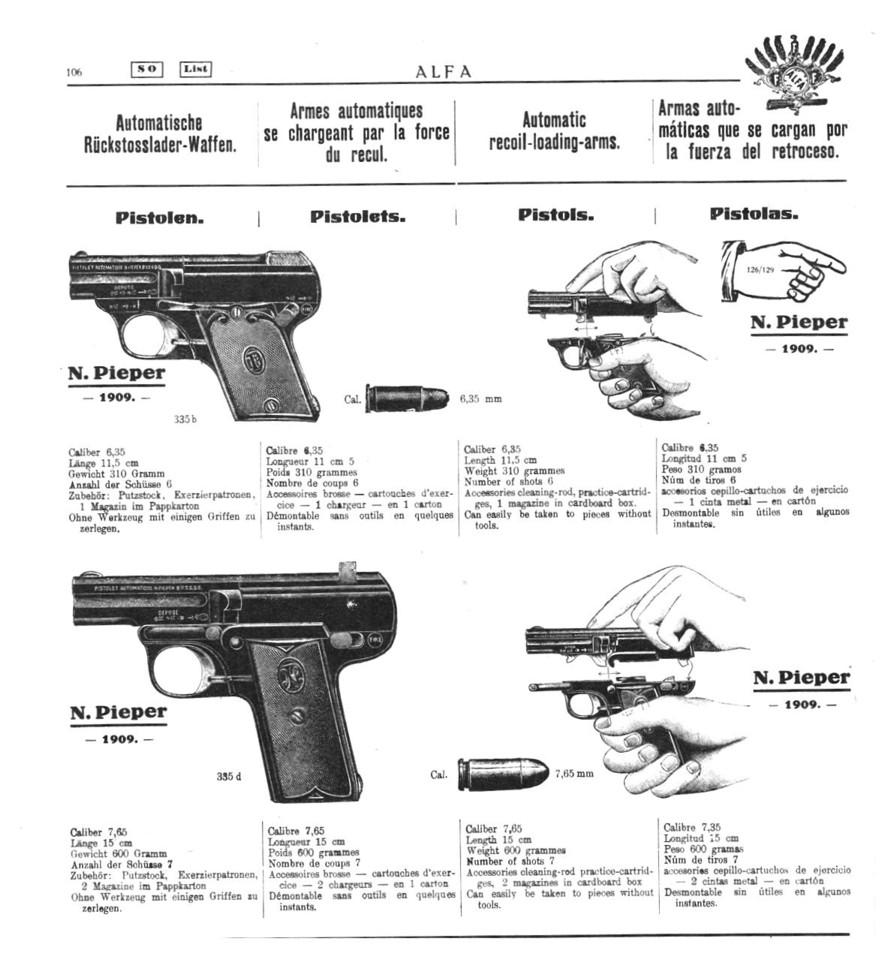 The catalog ALFA showing Pieper Steyr 1909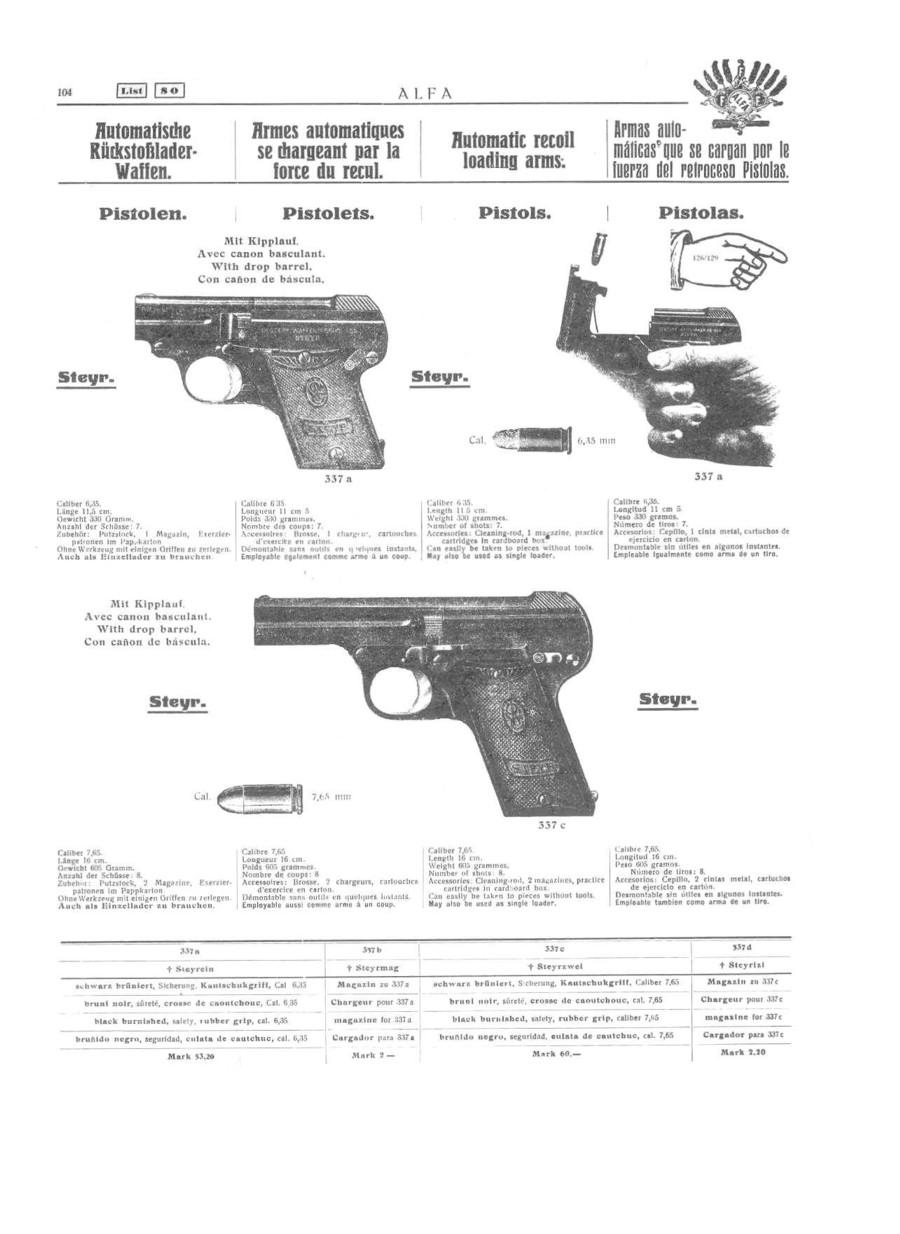 And here the 1920!!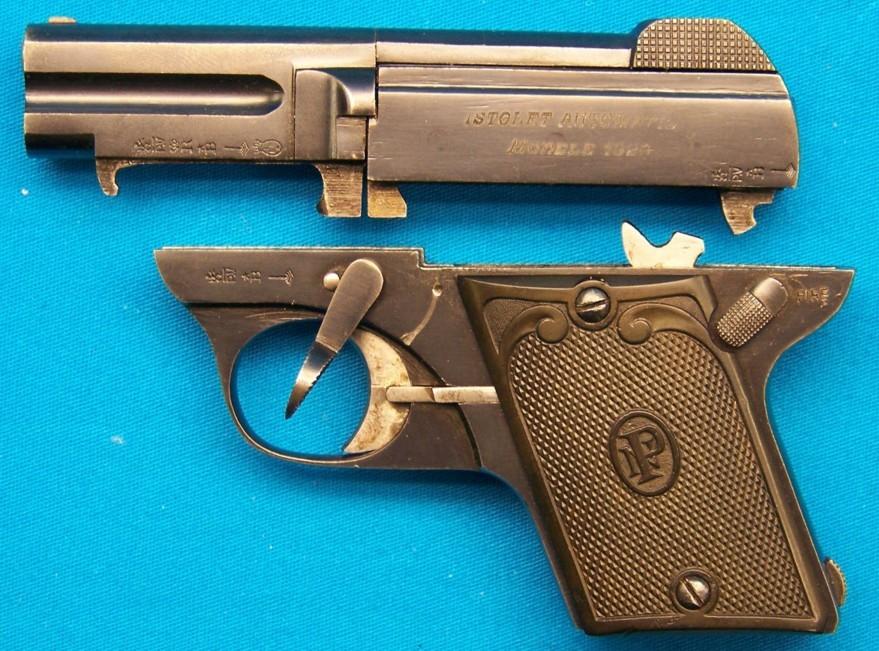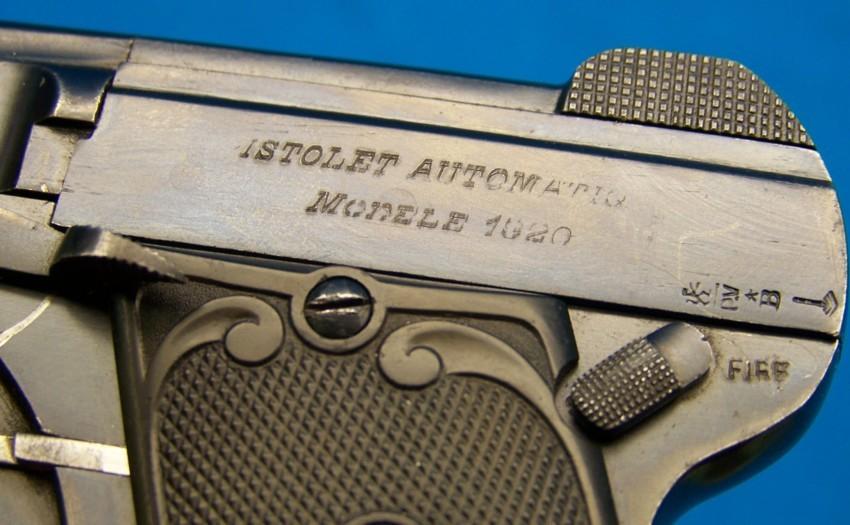 Then these!!???