Some of the most beautiful work of this craftsman, and many others, are in this book "Liège Gunmakers through their Work. 1800 - 1950".
For more detail see: LIEGE GUNMAKERS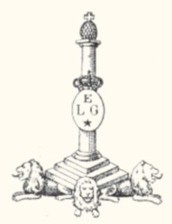 Revolver pinfire with key "Galand type"
The weapon
Open frame pinfire revolver. The barrel is round with a front sight in half-moon.
The offset wrench placed on the right side of the weapon makes it possible to disunite the unit and thus to withdraw the barrel and the cylinder for the loading/unloading.
This model of key is found on the weapons of Galand, for example on the revolver Tue-Tue.
The barrel is not grooved and comprises six chambers.
The stick out of wooden of drowning squared and is finely maintained by a through screw and two rivet washers.
Punches
Spangled ELG in an oval: acceptance, of use of 1846 to 1893.
L crowned: countermark of the controller, of use of 1853 to 1877.
The manufacturer
Unknown.
GG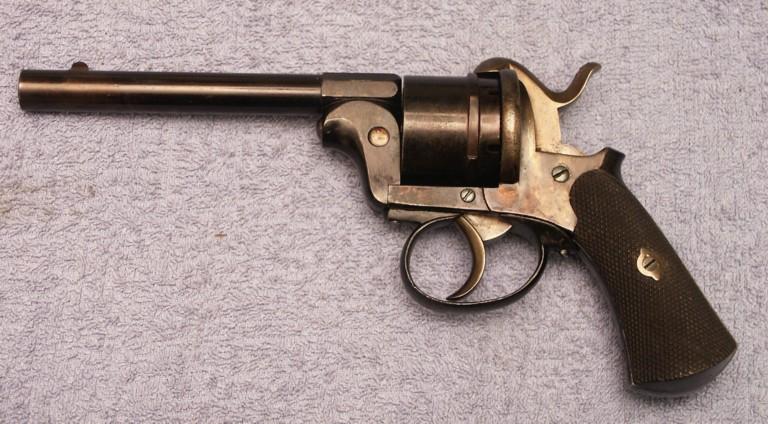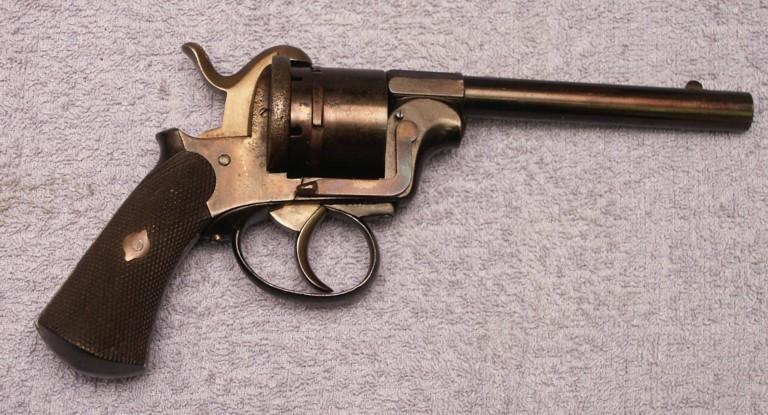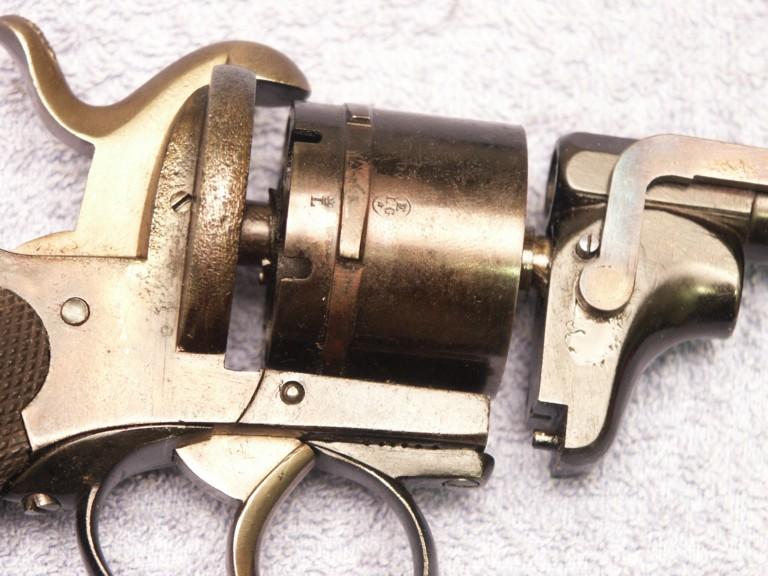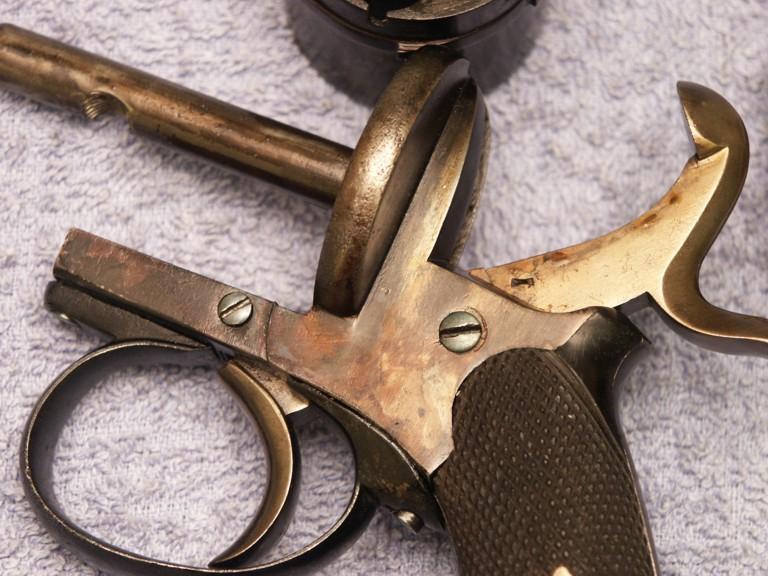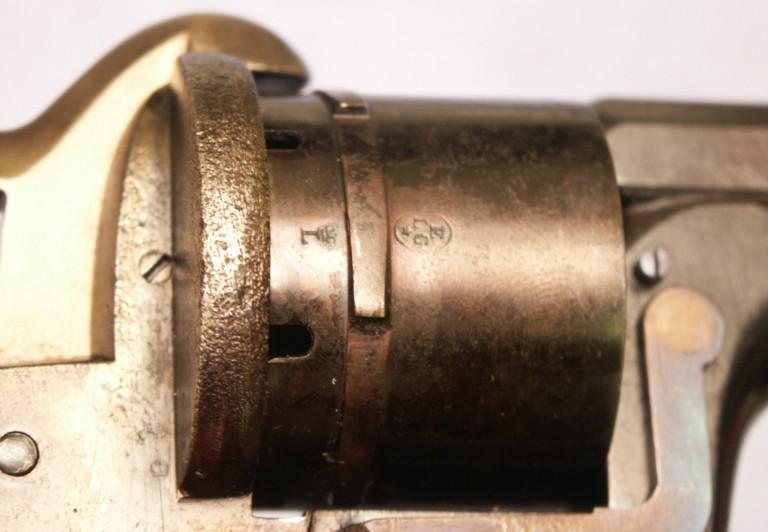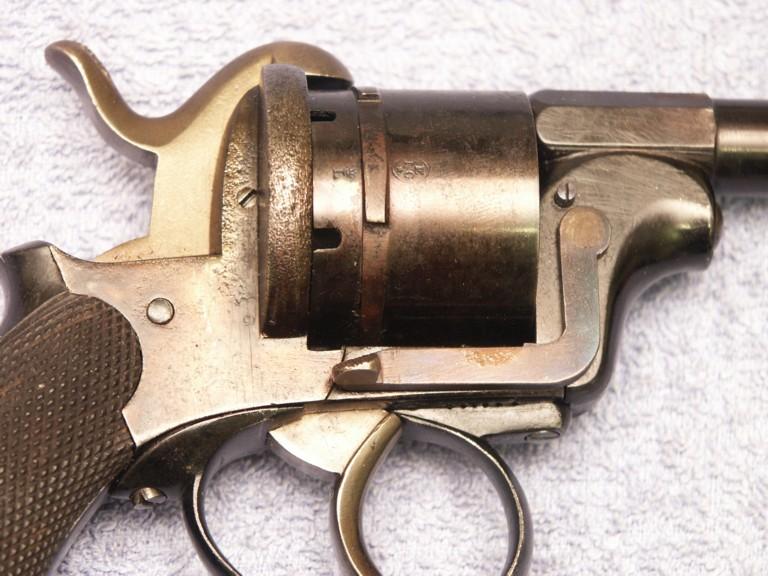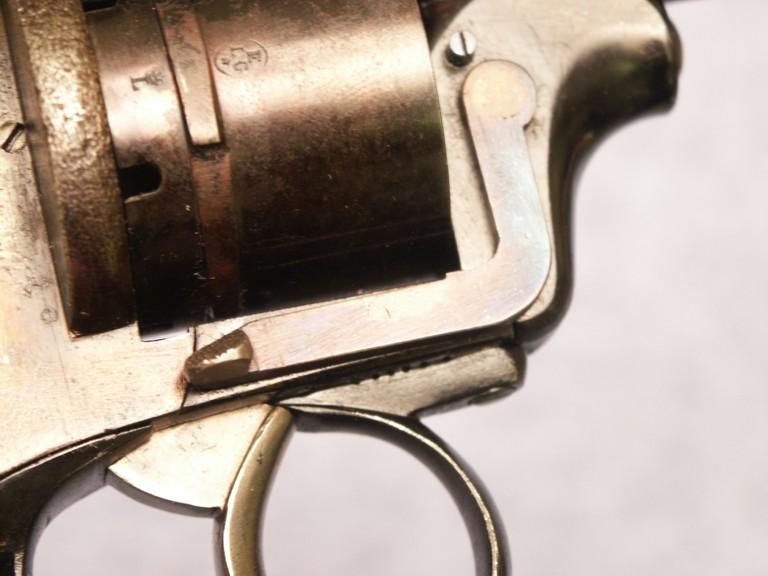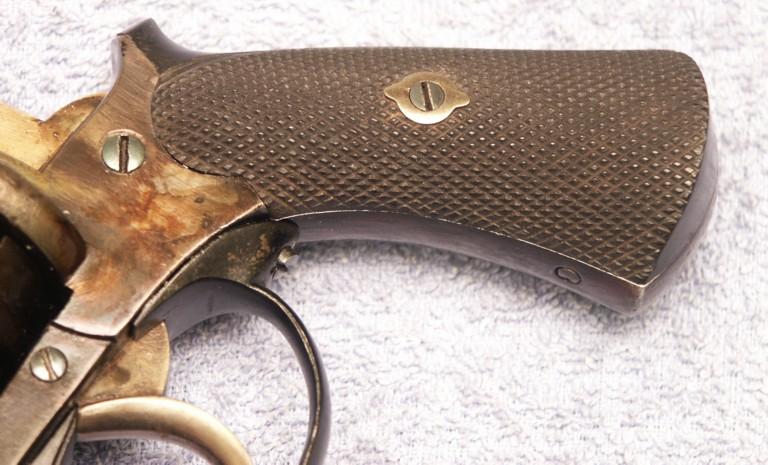 Revolver pinfire caliber 8mm marqued G J.