Some of the most beautiful work of this craftsman, and many others, are in this book "Liège Gunmakers through their Work. 1800 - 1950".
For more detail see: LIEGE GUNMAKERS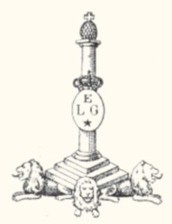 Simonis, Janssen & Dumoulin
Belgian SJ&D Excelsior Abadie Revolver, cal 380, (six-shot), serial #8509, barrel 4-3/8 inches (112mm), overall length 8-3/4 inches (221mm), rear of trigger guard drops down to open side-plate for inspection and cleaning, quite different configuration of axis pin and extractor as on other Excelsiors and other SJ&Ds, original hard rubber grips.
Marks - on top of grips: S.J.&D (Simonis - Janssen & Dumoulin), on right of action: 8509, on right of action and barrel: Belgian proof marks, on rear of cylinder: post-1893 Liege proof.
The Excelsior mark was originally registered by Manufacture Liégeoise d'Armes à Feu, other SJ&D revolvers of the Excelsior brand and specifications have shown up.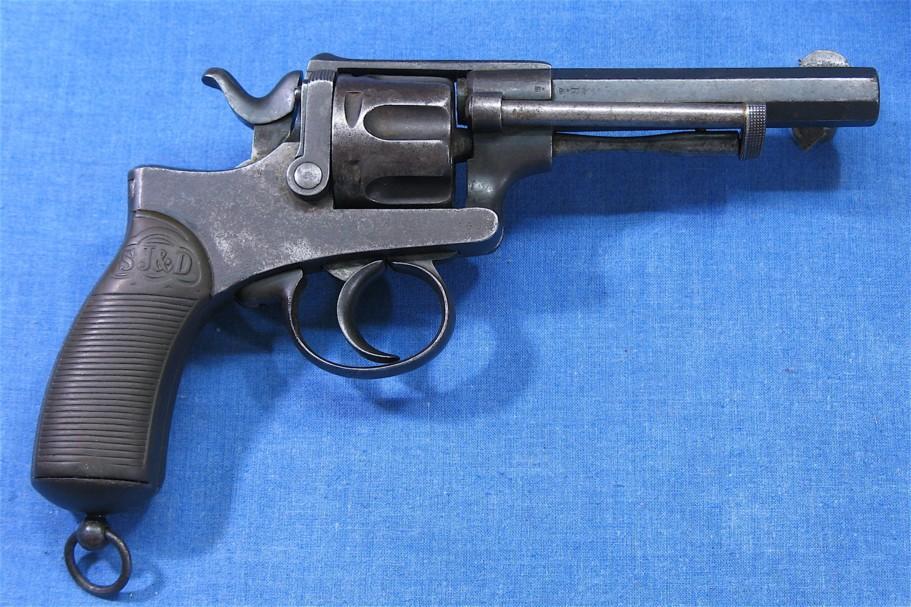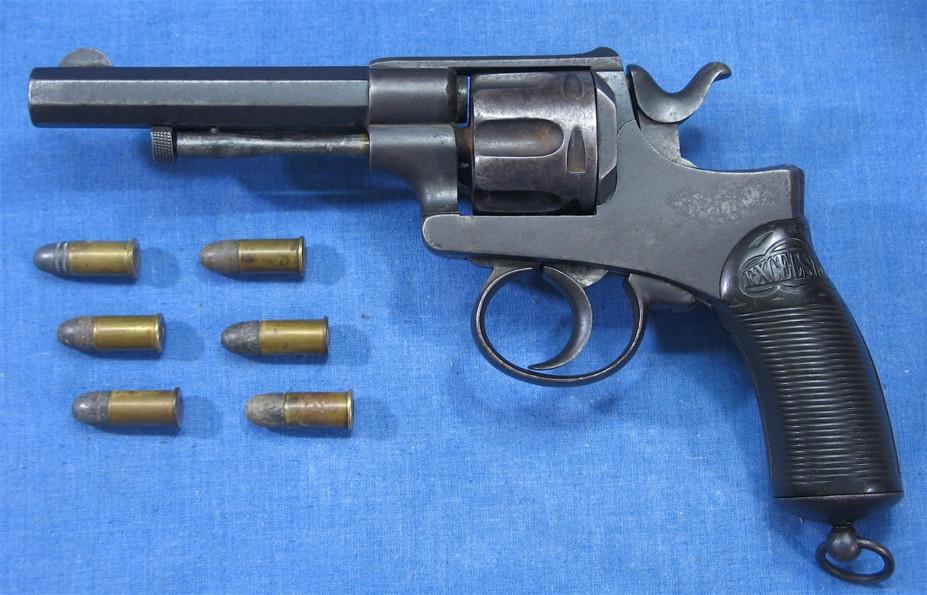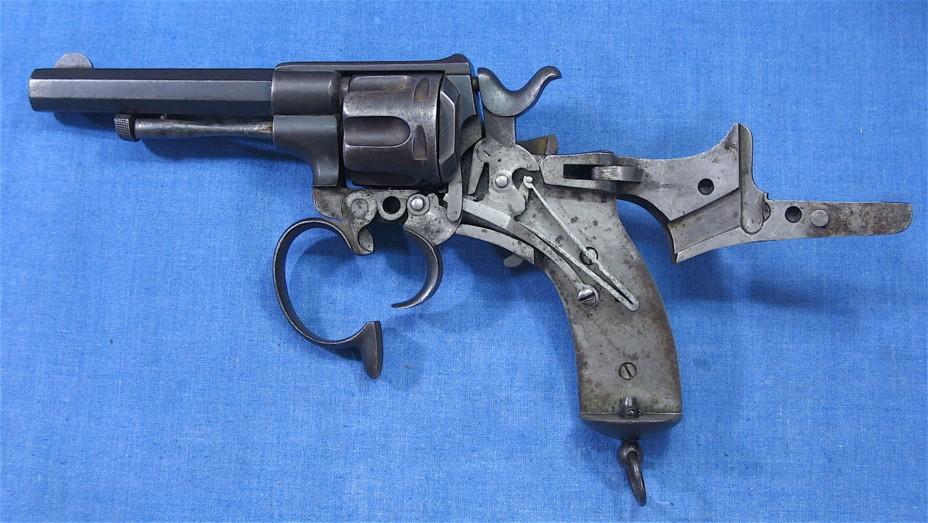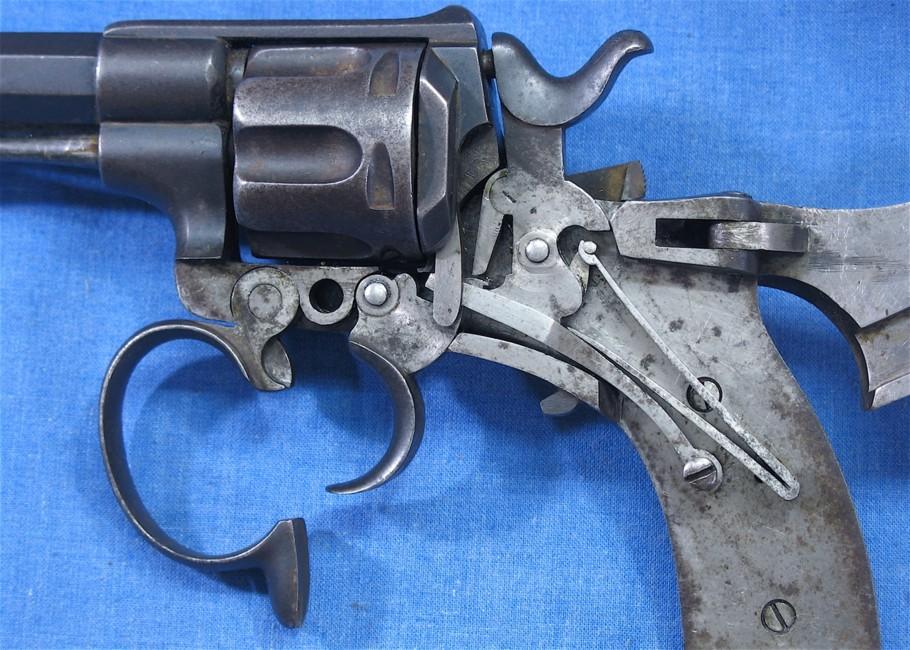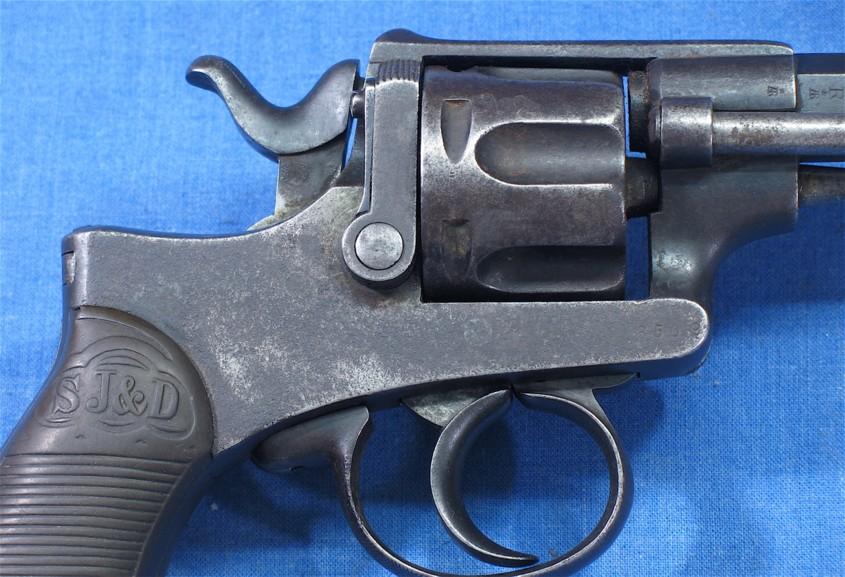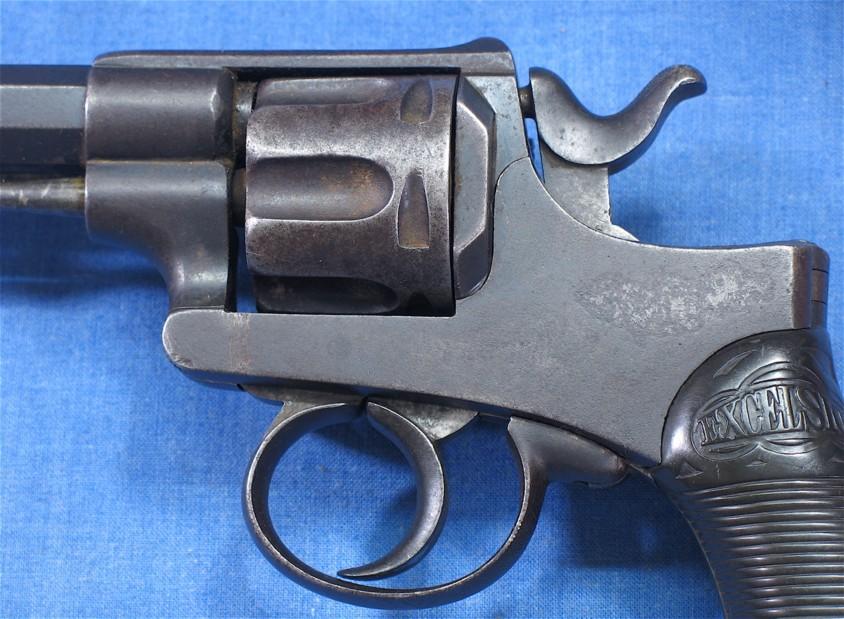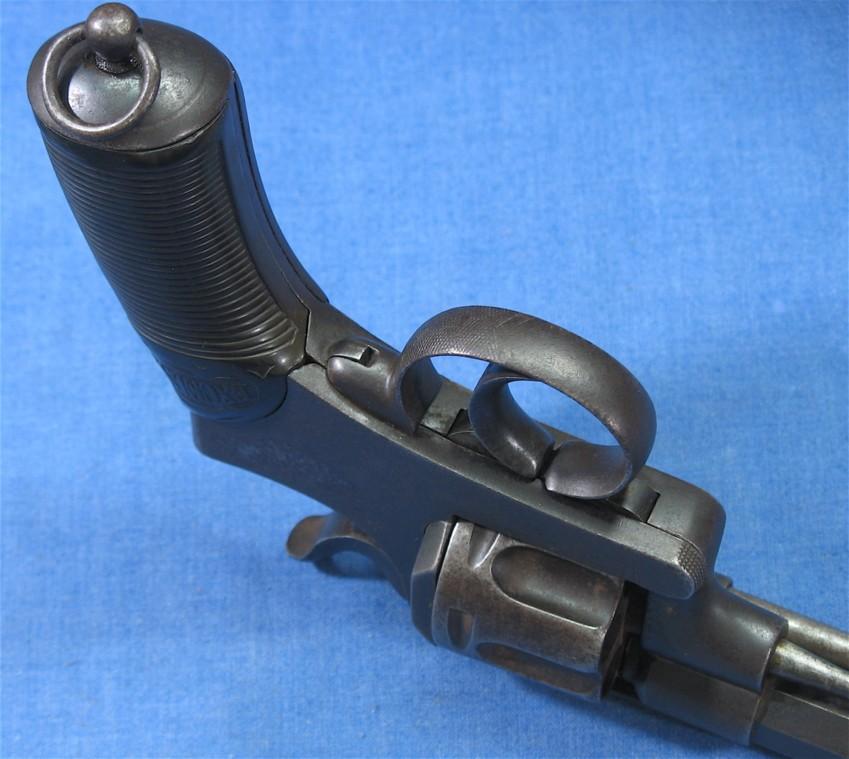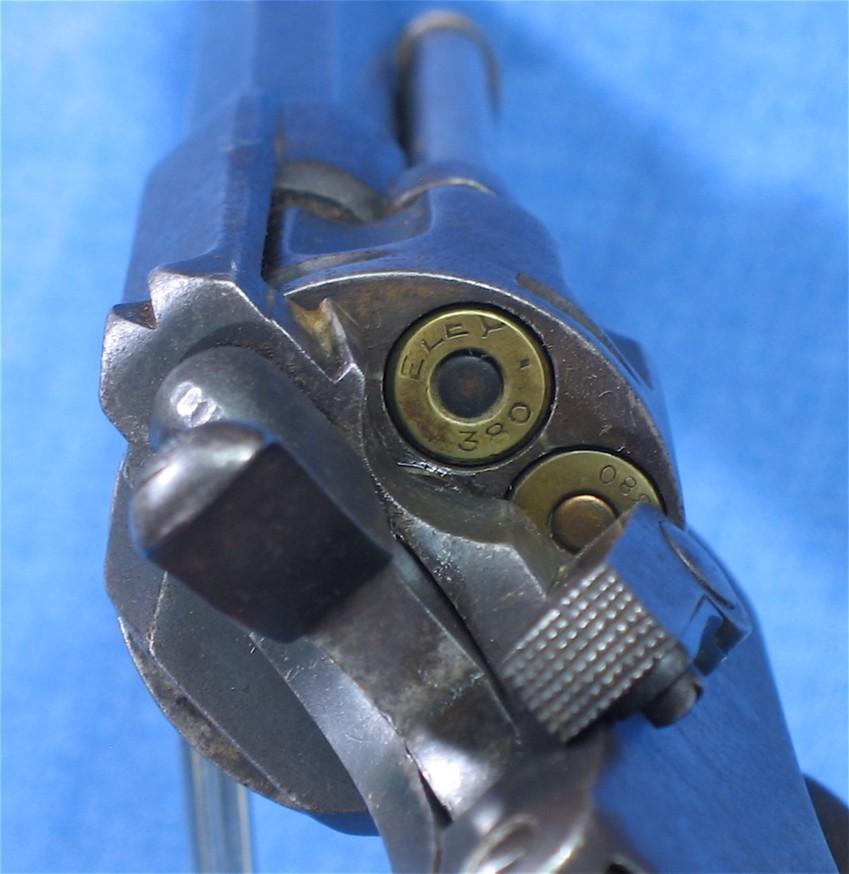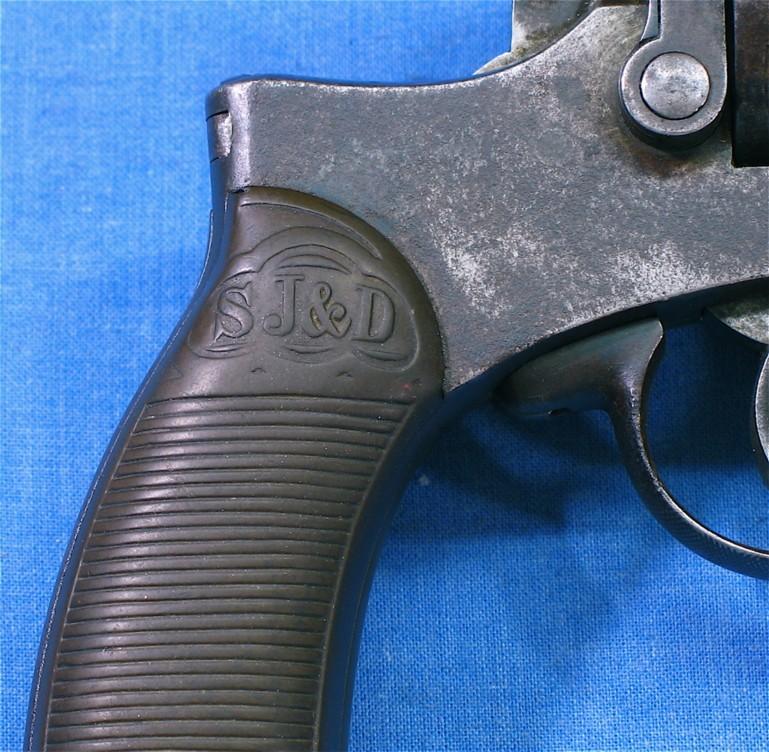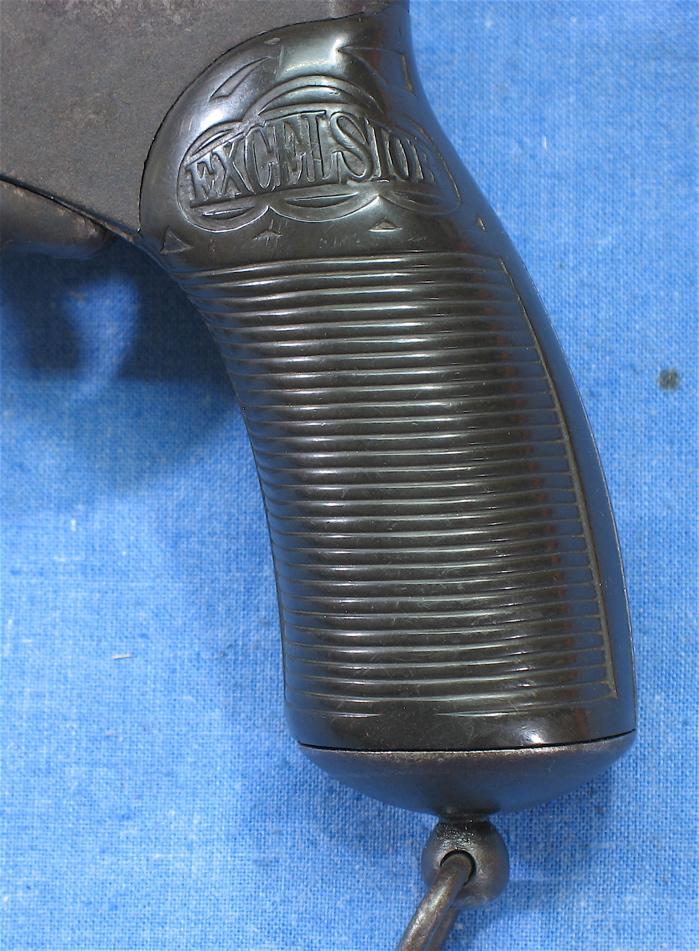 Simonis, Janssen & Dumoulin
Revolver model 1886 with system ABADIE manufactured by S.J. & D in Liege for the civil market.
This type of weapon manufactured by Leon SOLEIL who held patent ABADIE was selected as arms lawful by Portugal.
This weapon not carrying the punch of reception F.A. overcome by a cross is well a civil model.
It would even seem that system ABADIE would have been abandoned with the profit of lock WARNANT and the plate of covering kind FAGNUS- (Maquaire).
This type of weapon was manufactured by several manufacturers of Liège such as Leon SOLEIL of course, but also LEPAGE Frères and finally S.J. & D (SIMONIS, JANSEN & DUMOULIN - to see site)
In addition mark EXCELSIOR on the plate (out of bakelite?) astonish me a little because it is about a trade mark by " Manufacture liégeoise d'armes à feu", street of Green-Wood, 52 in Liege, the 07.08.1893.
Finally the punches struck the weapon belong to the proofhouse of Liege, namely:
ELG on star in an oval: final acceptance, of use of 1846 to 1893.
N under star: countermark of the controller post 1877.
Mark S.J. & D in a cartouche belongs indeed to the manufactory JANSEN, SIMONIS & DUMOULIN, which deposited 8 patents arms manufacturers of 1883 to 1886.
GG