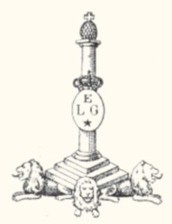 Spirlet Albert
Revolver with central percussion and reversed opening "tip up" extremely similar to the revolver of JONGEN Brothers patented in 1864.
The weapon is open by pushing the button placed under the console and the block barrel cylinder on folds up to the top, on the hammer which is used to him as thrust.
This opening leaves free access to the back of the barrel and its star extractor.
The extractor does not function automatically but by pressing a button located under the barrel.
The barrel is with 6 sides, the higher sides are in reversed roof or V.
It is provided with a front sight in half-moon.
The cylinder is smooth, with six cells of gauge 380.
The grips in the pear shape consists of two plates in drowning smooth joined together by a screw and two rivet washers with ears. It ends in a ring of suspension.
The weapon carries various marks and punches to knowing:
Proofhouse of Liege:
ELG on star in an oval: final acceptance, of use of 1846 to 1893.
V crowned: countermark of the controller, of use of 1852 to 1877.
Of the manufacturer:
The manufacturer is the first Albert SPIRLET quay of Boverie, 31 in Liege which deposited of 1860 to 1876, sixteen Belgian patents of inventions on weapons.
He made seems he use of the mark of a drawn up and crowned lion looking with dextral!
This mark was raised on others weapons of this manufacturer.
Is the S crowned also probably one of its marks but I am unaware of the significance of the N crowned??
Foot-note: The second Albert SPIRLET resided quay of the Slaughter-house, 81 in Liege in 1911. He was registered with the bench of tests of 1912 to 1939.
GG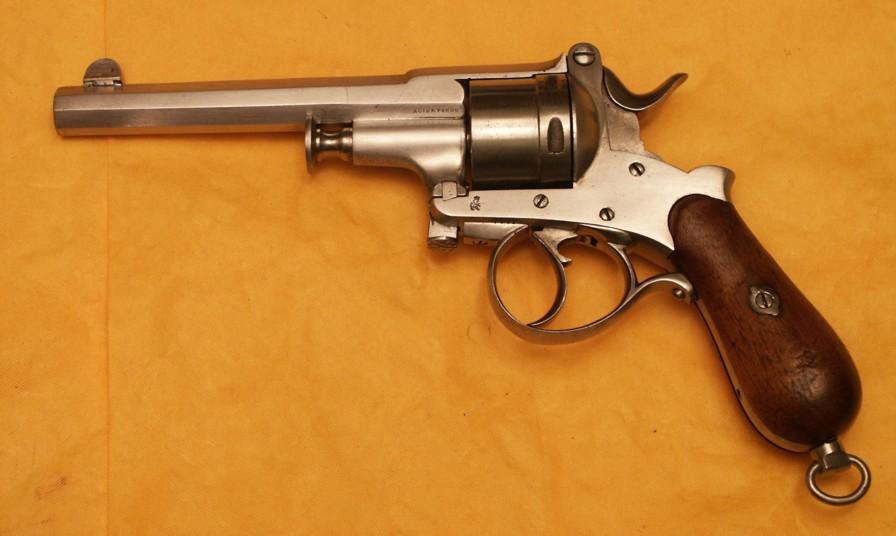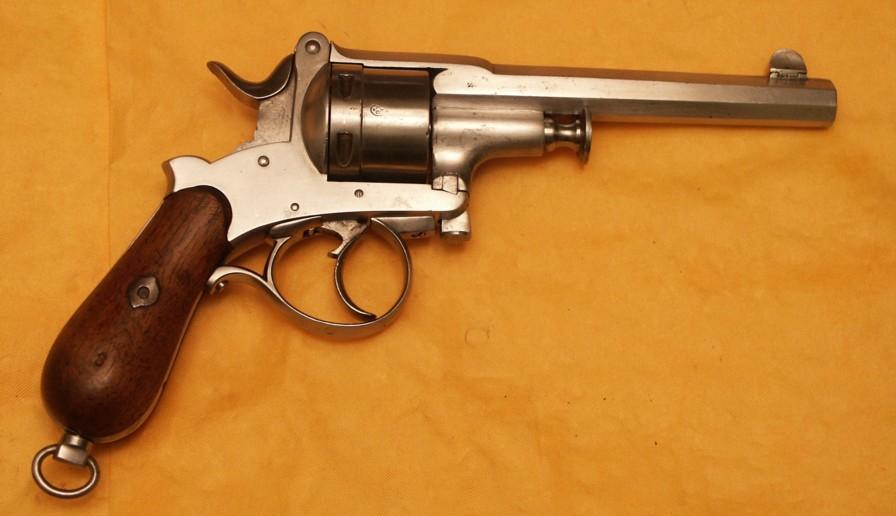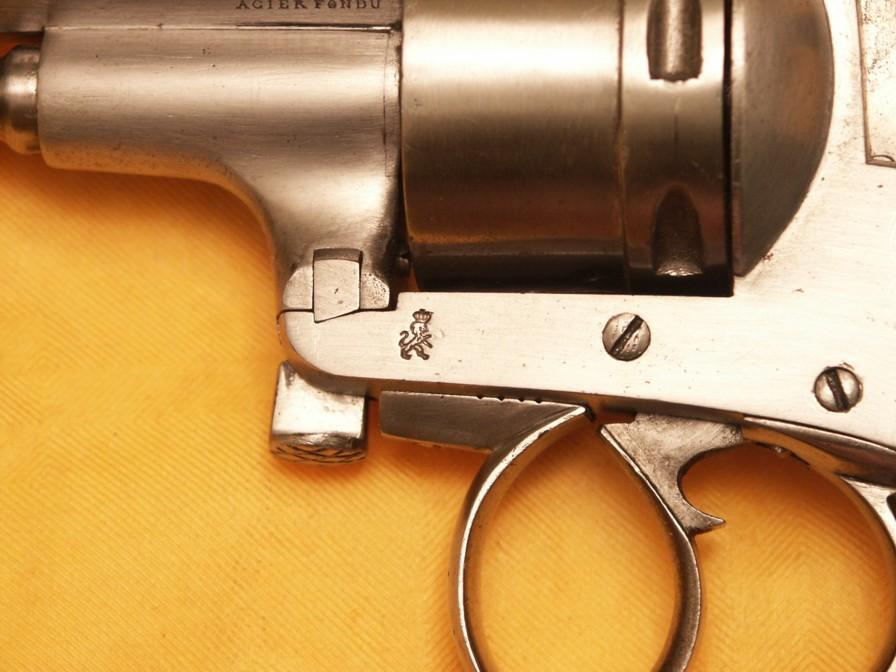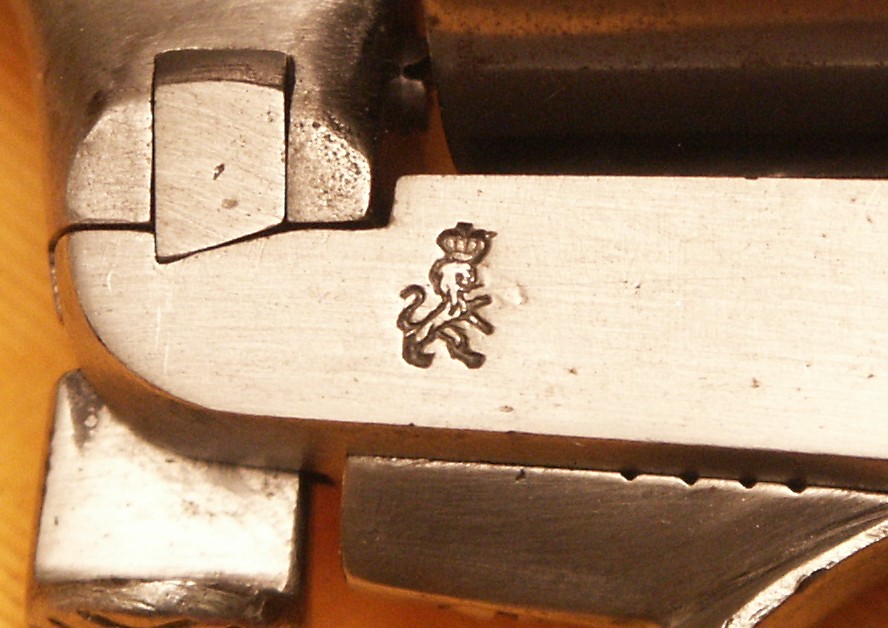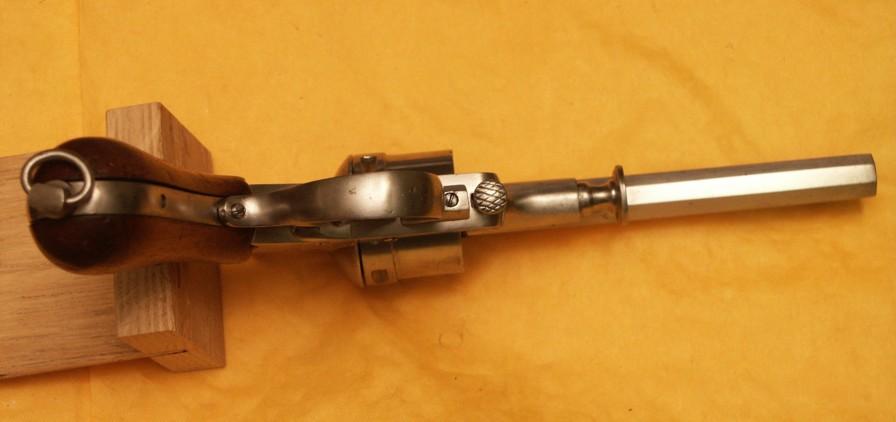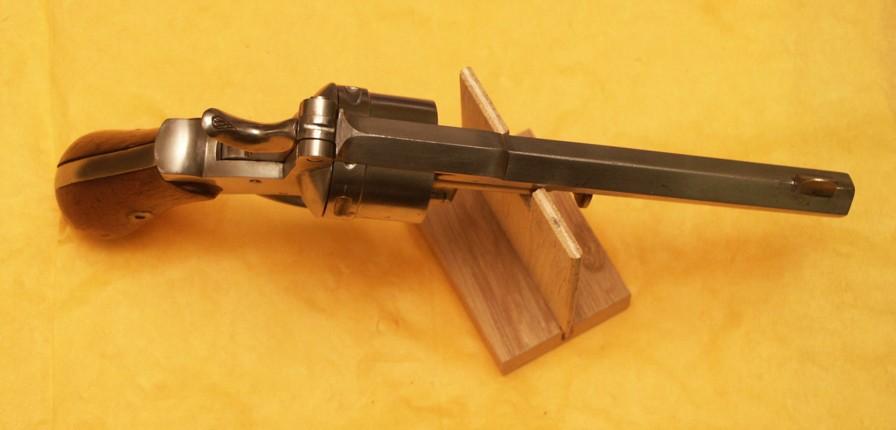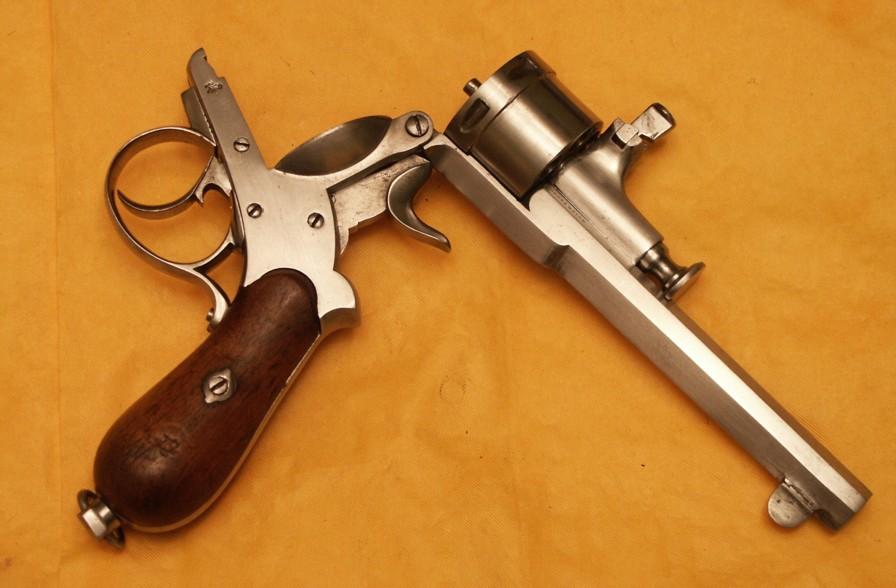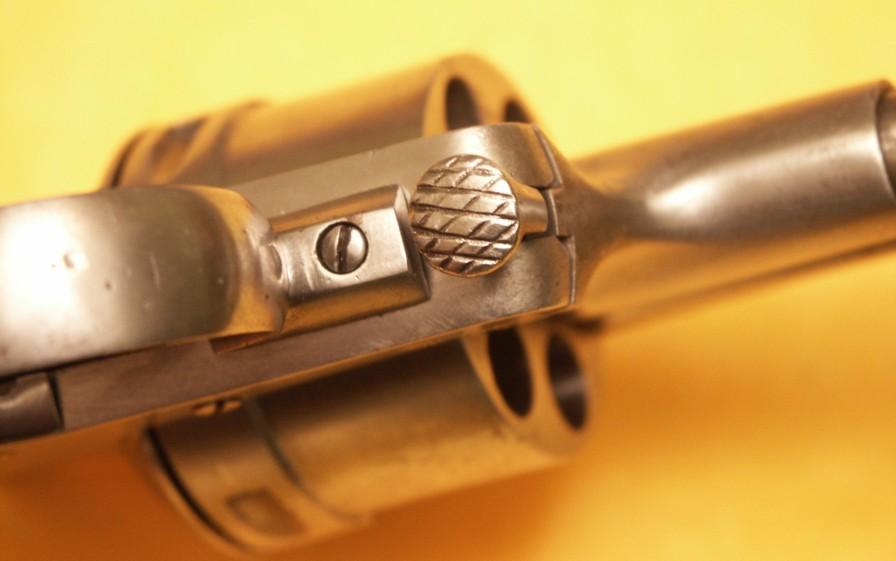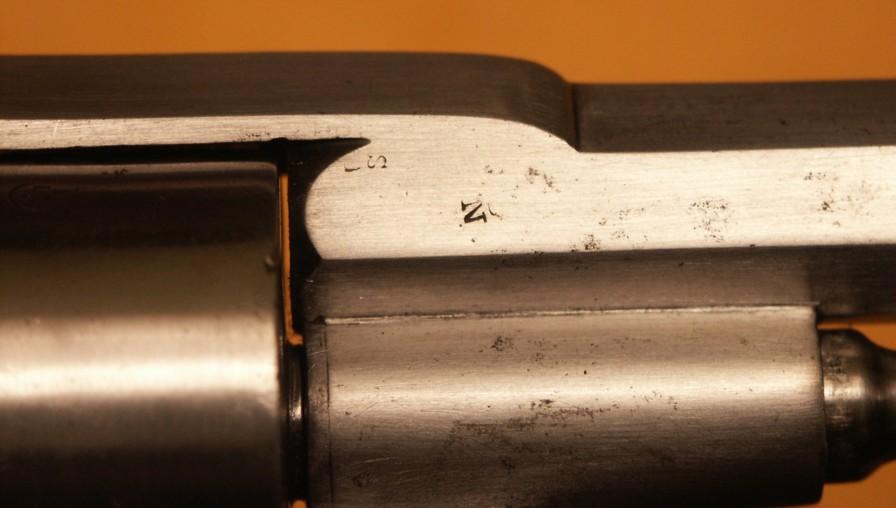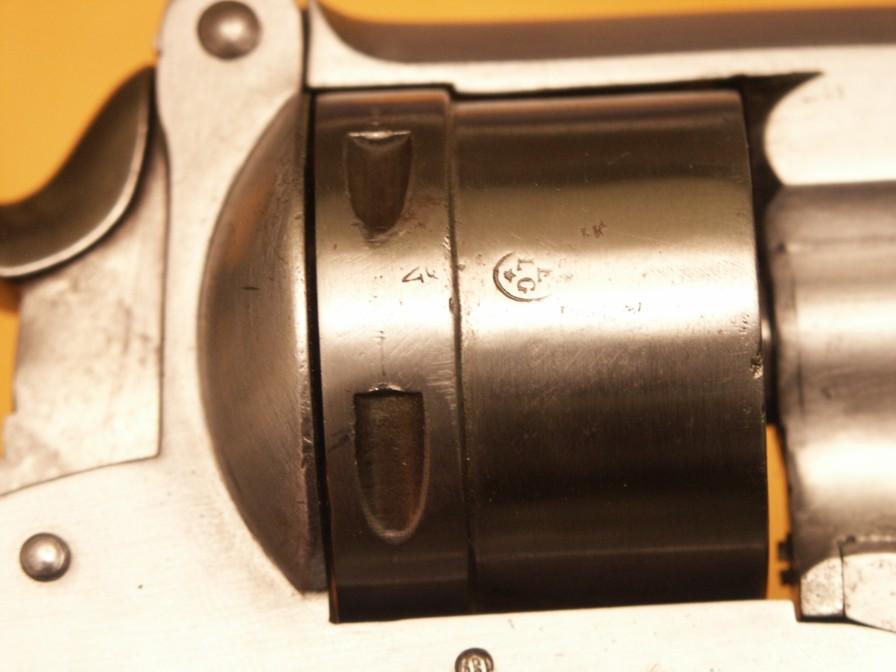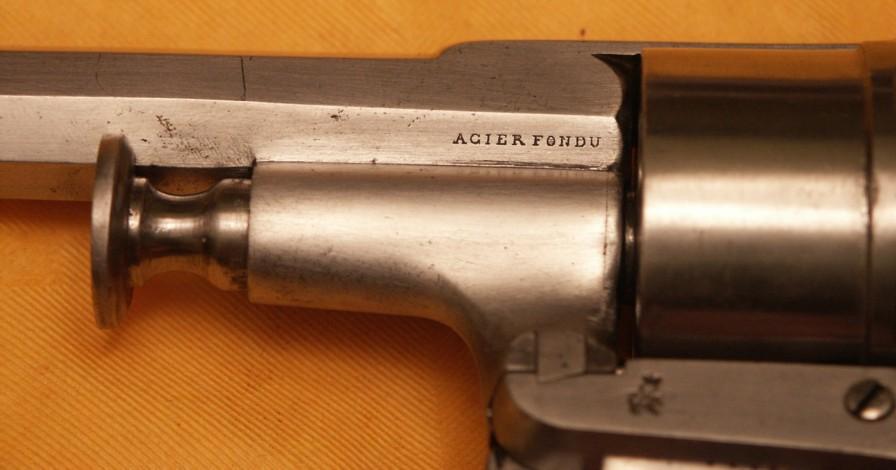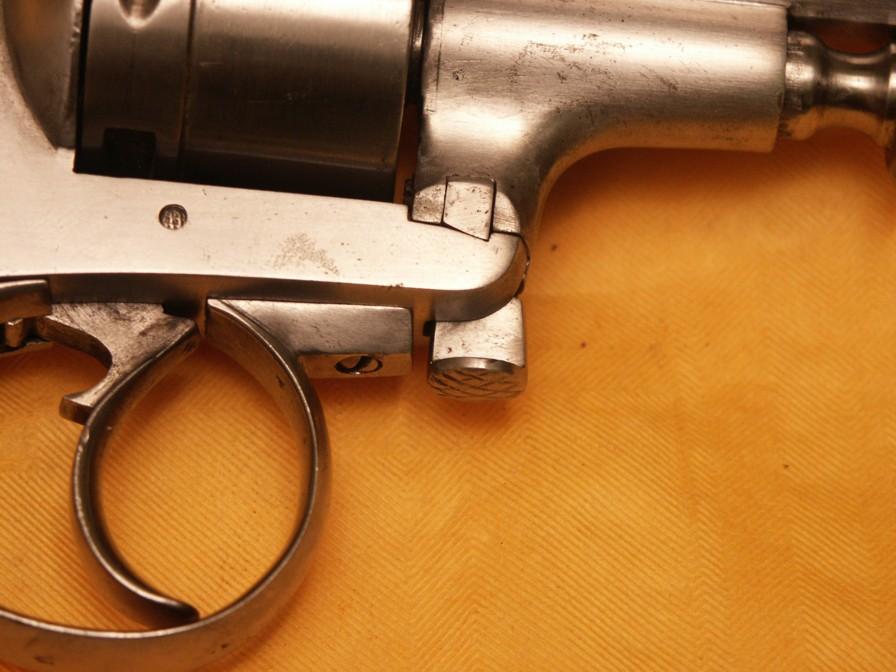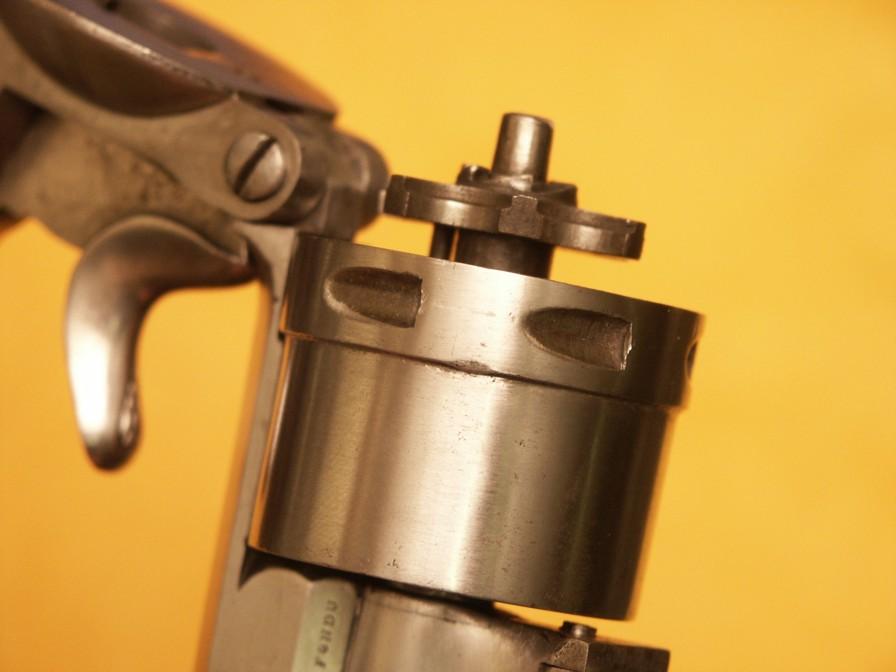 Spirlet Albert
Quai de la Boverie, 5 à Liège
Belgian proof house of Liège 1912 – 1939.
Spirlet is known in Europe as being the inventor of the revolver to the screwed gun rocking upwards and behind (standard tip-up); in fact, this type of revolver was already disseminated before the project of Spirlet which remainder did not advance any claim.
Its patent 2107/1870 covered a system of locking and more particularly a system of ejection adapted to the revolver tip-up (Tip-up, revolver whose foldable gun can be reversed with the back.) where the pin of the axis under the gun finished in a large protuberance; after the opening of the weapon, a blow printed on this protuberance forced the plate of extraction which covered barrel to eject the empty cases.
Calibre .450