Some of the most beautiful work of this craftsman, and many others, are in this book "Liège Gunmakers through their Work. 1800 - 1950".
For more detail see: LIEGE GUNMAKERS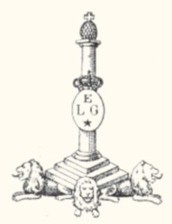 Albert Spirlet
The weapon
It is about a revolver with central percussion with opening "tip up" i.e. the barrel with sides, rocks upwards on the hinge placed in top of the frame and that the pushbutton placed under the frame was in a hurry.
The collective extractor is out of star.
The cylinder smooth but slightly engraved is with 6 shots.
The grips in wood (to drown?) are squared, they are joined together by a screw and two rivet washers with ears. It ends in a ring of cap and its screw pivot.
Punches
The only visible punch on the photographs is the V crowned which is the countermark of the controller of the bench of tests of Liege, of use of 1853 to 1877.
Spangled punch ELG in an oval which is the punch of final acceptance, valid of 1846 to 1893 should be visible in theory on the back face of the barrel.
The manufacturer
The crowned lion drawn up on its former is a mark used by Albert SPIRLET (1) quay of Boverie, 31 in LIEGE.
From 1860 to 1876, it deposits sixteen Belgian patents (see site)
Mark FC (?) on an amount of stick is not very readable. It could acts of a mark of subcontractor.
GG
At the end of 2009 I had ordered a beautiful Spirlet revolver in the USA.
February 20, 2010 the customs announced me to have received a parcel for me coming from the USA. This parcel was filled with water and had obviously been immersed underwater during several weeks!!
Here are photographs of what I had ordered, at the beginning!
Alain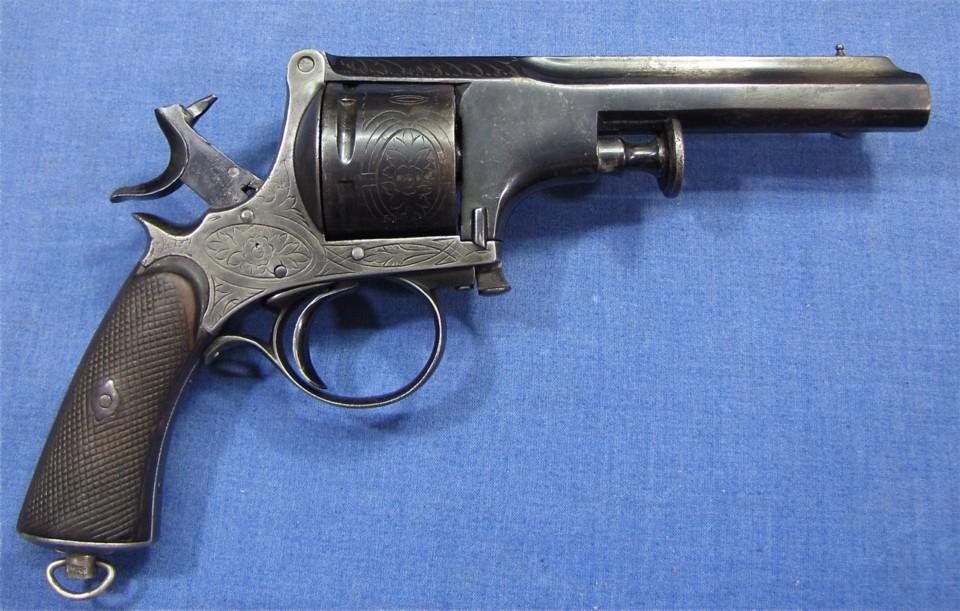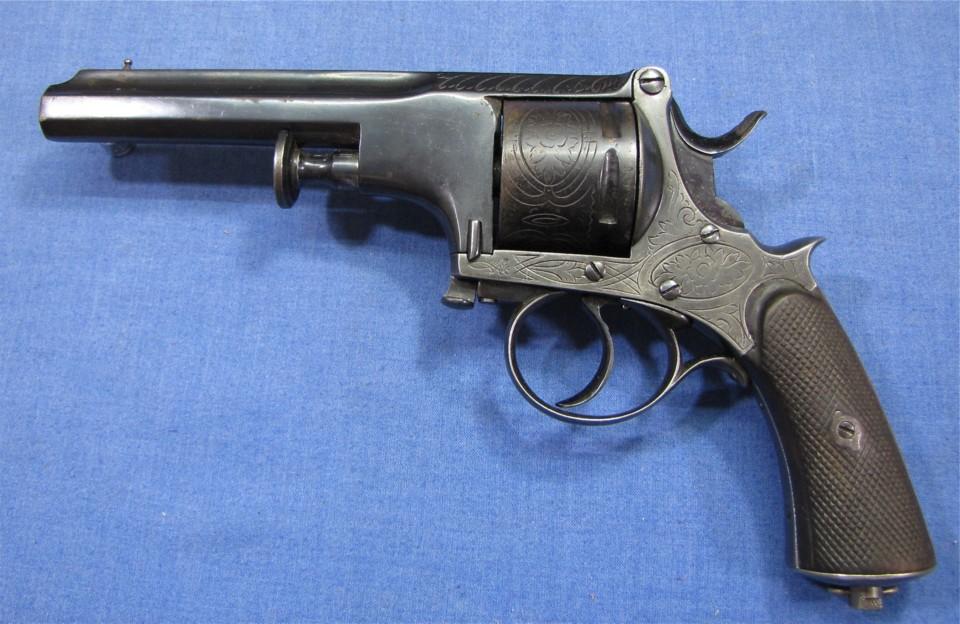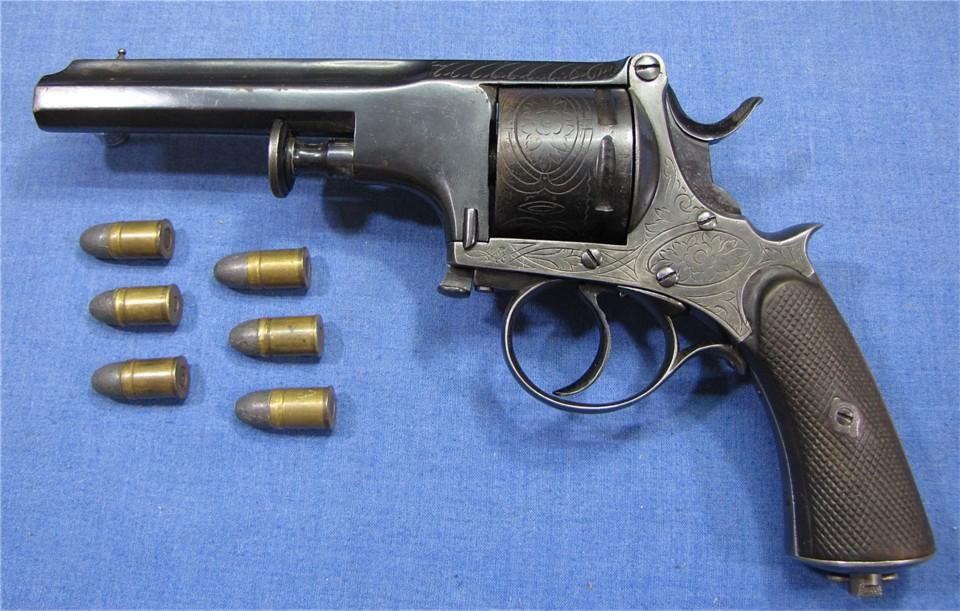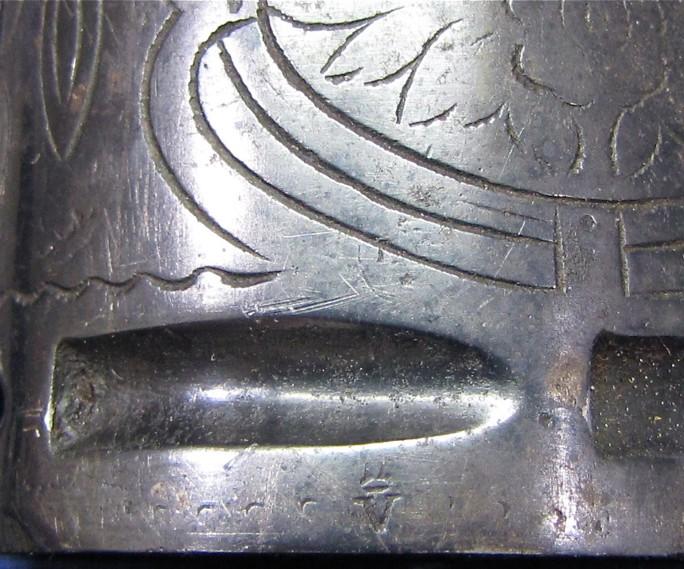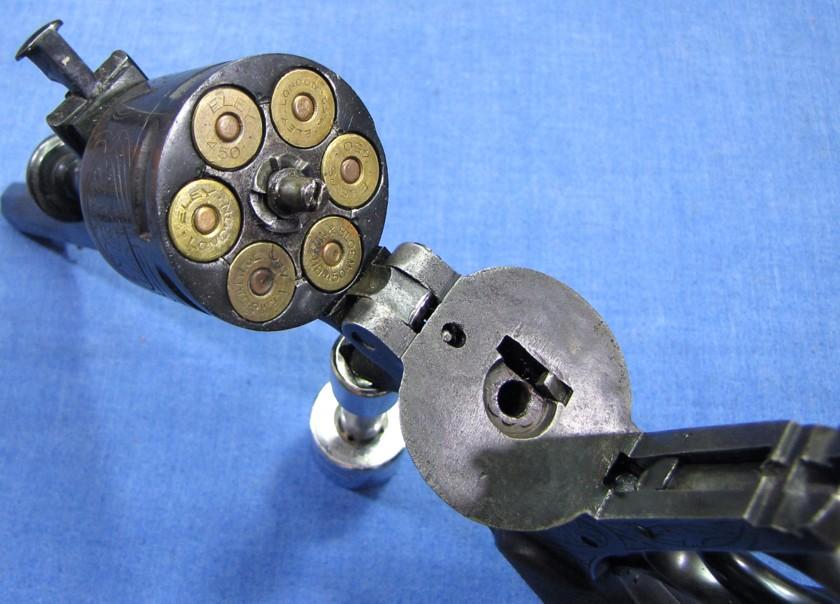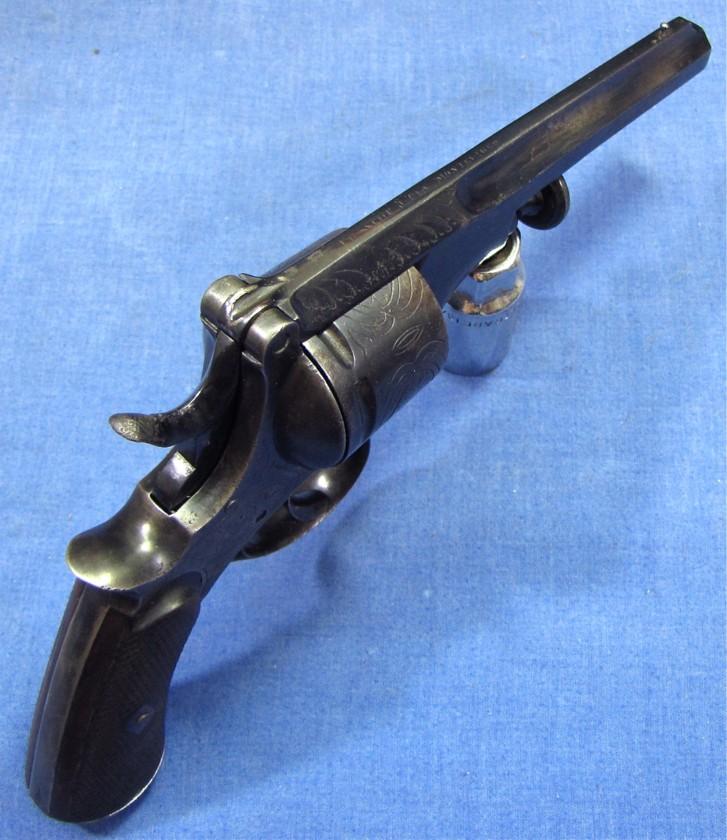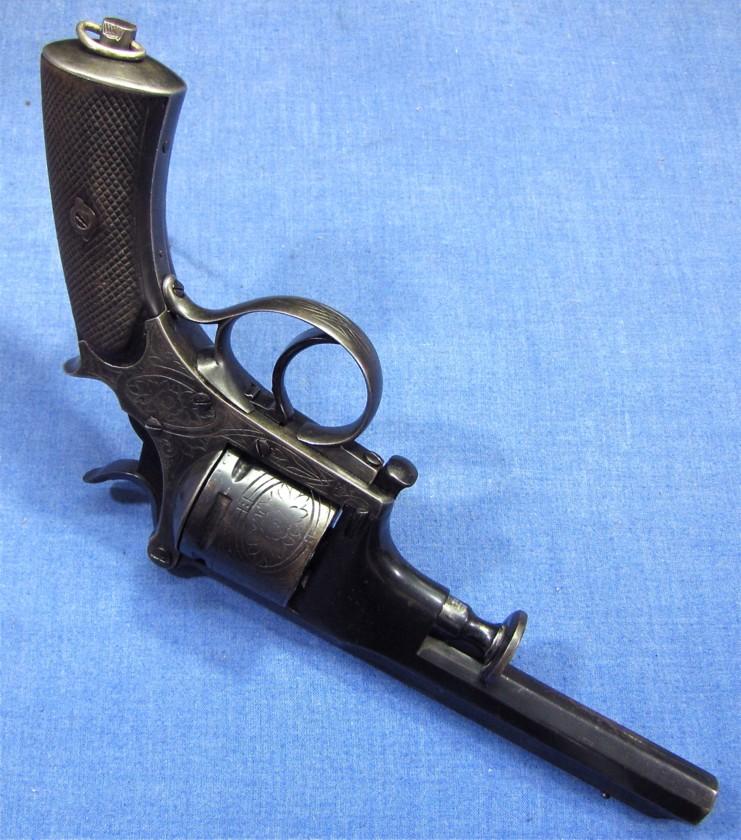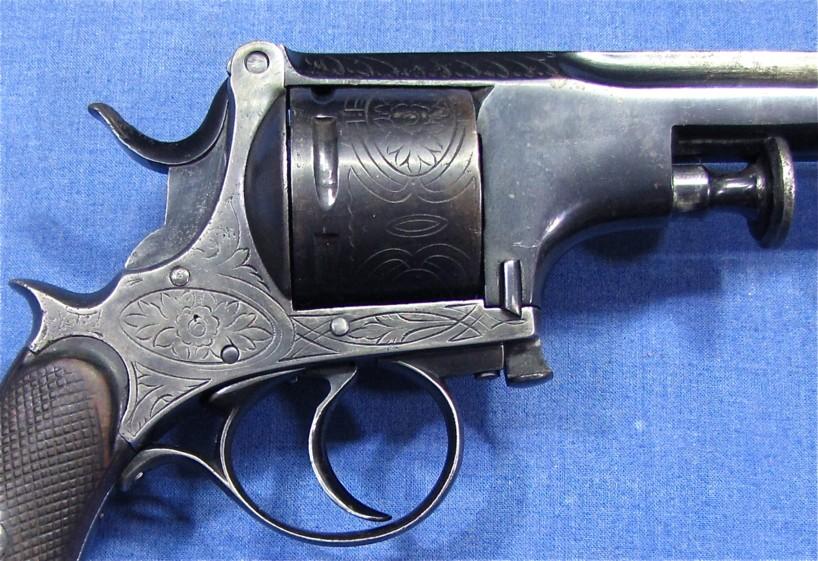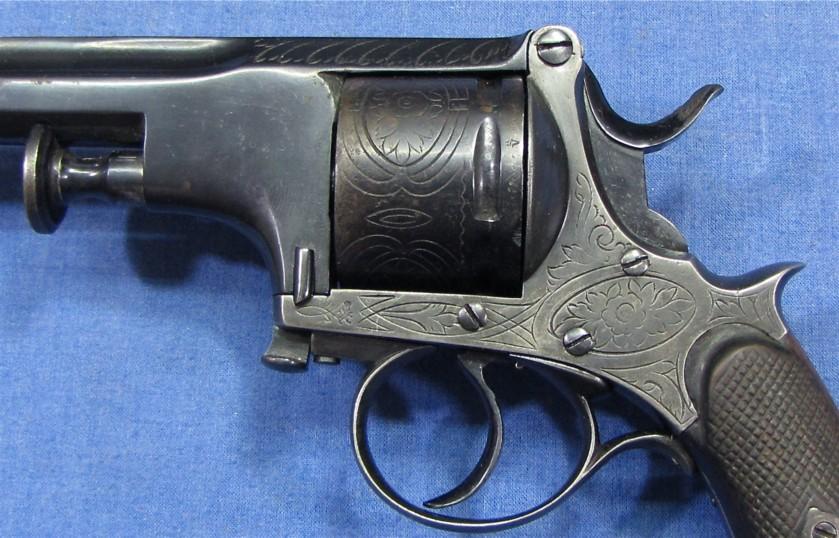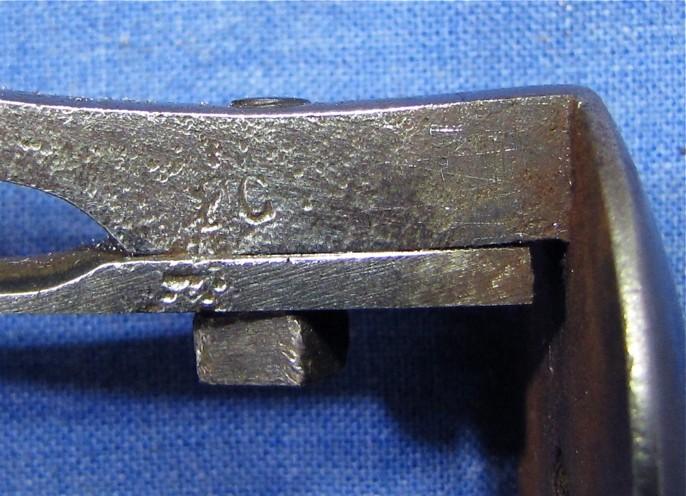 And here are photographs of what we discovered in the parcel!!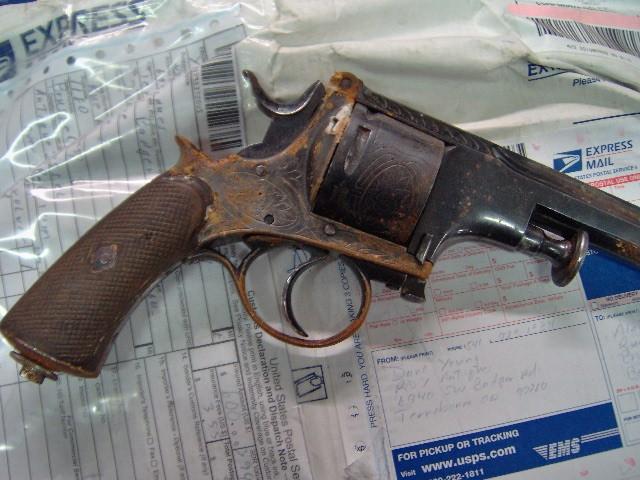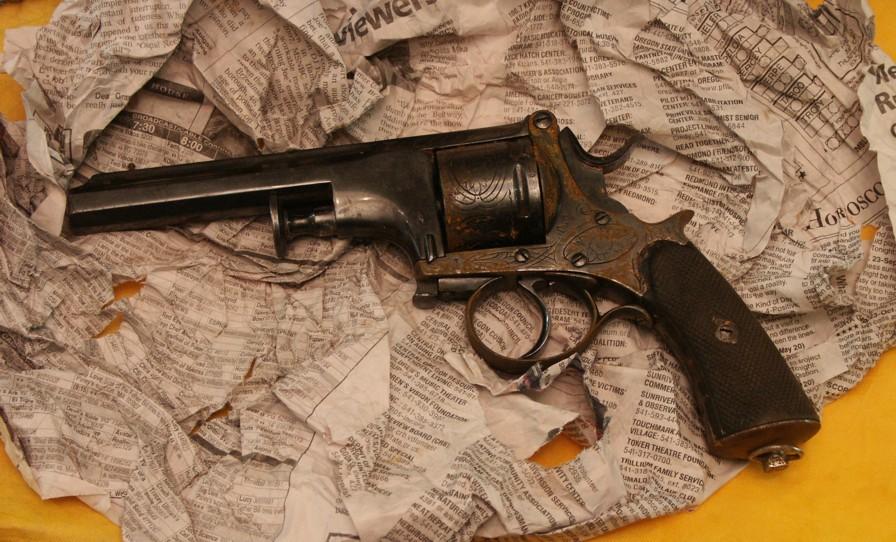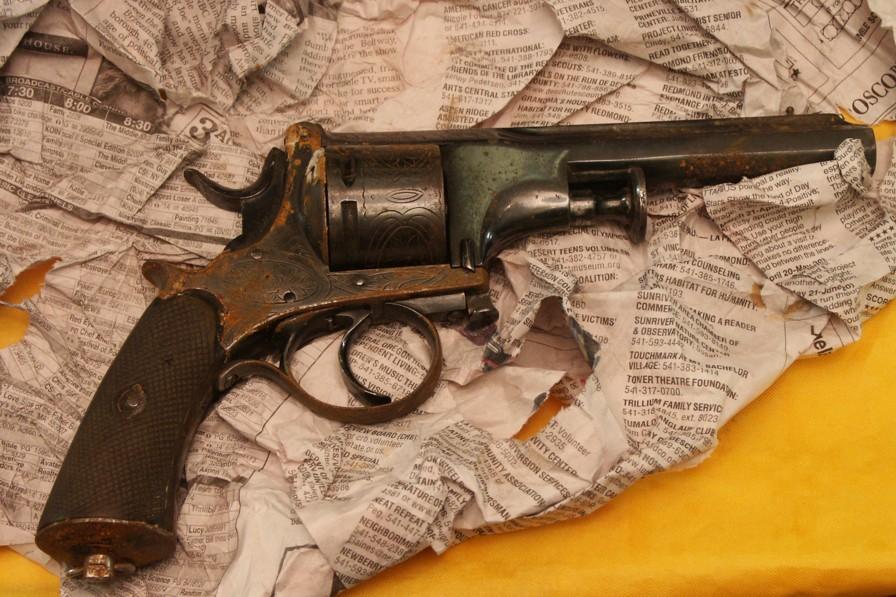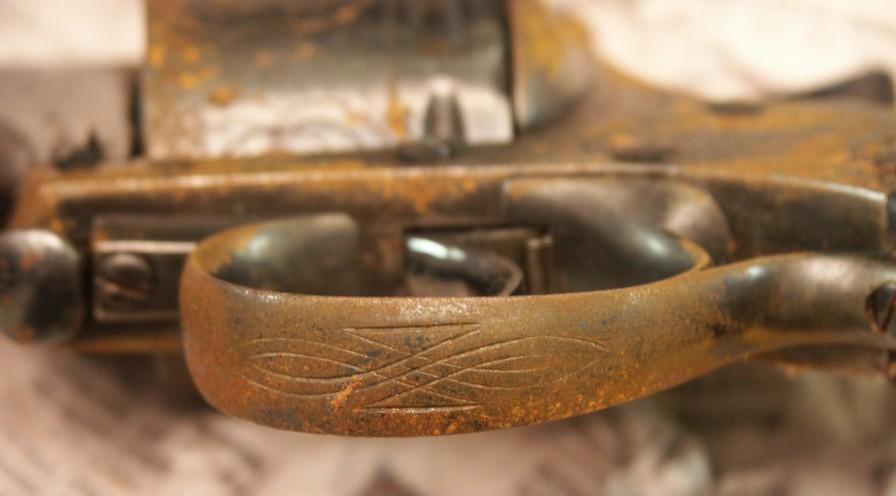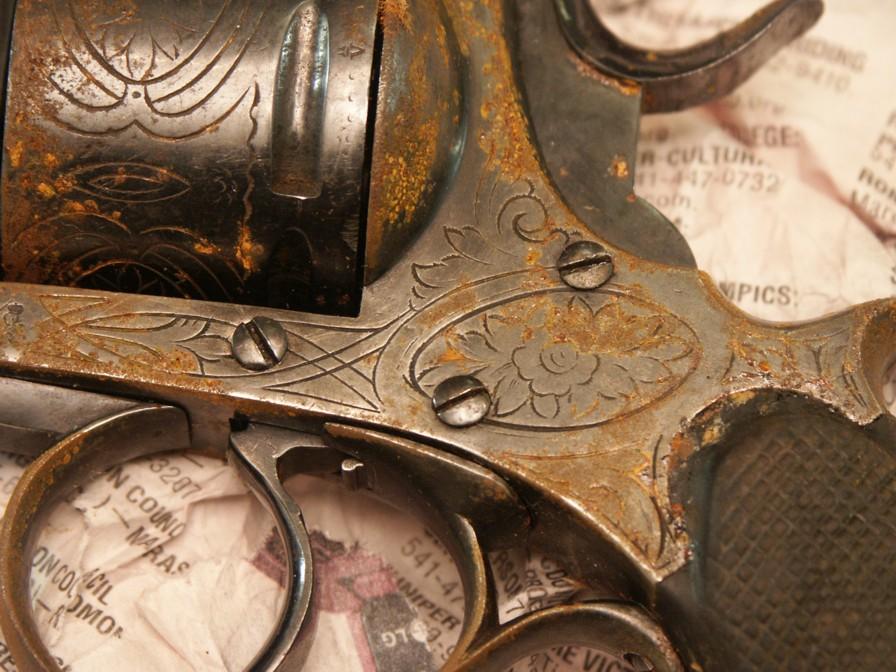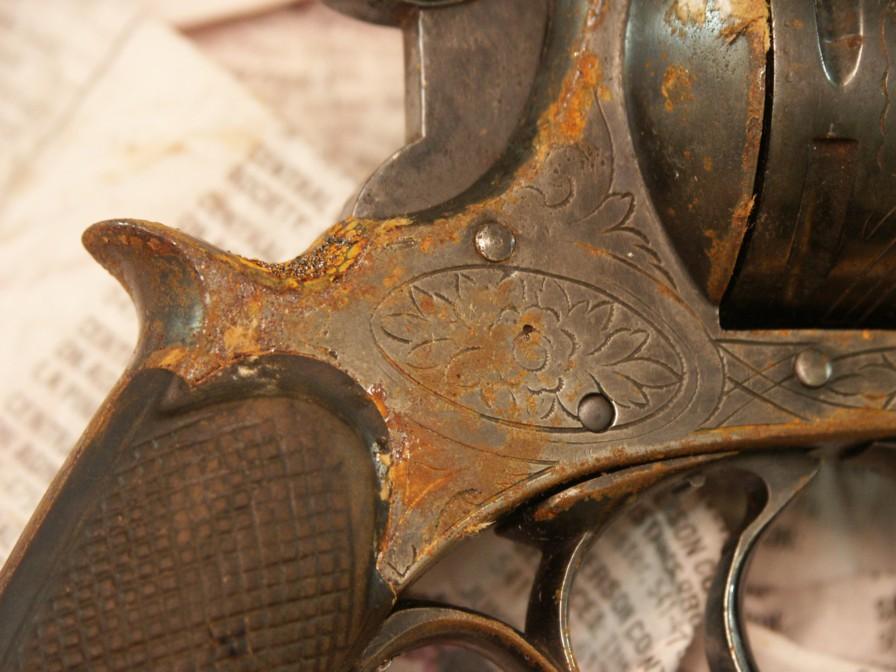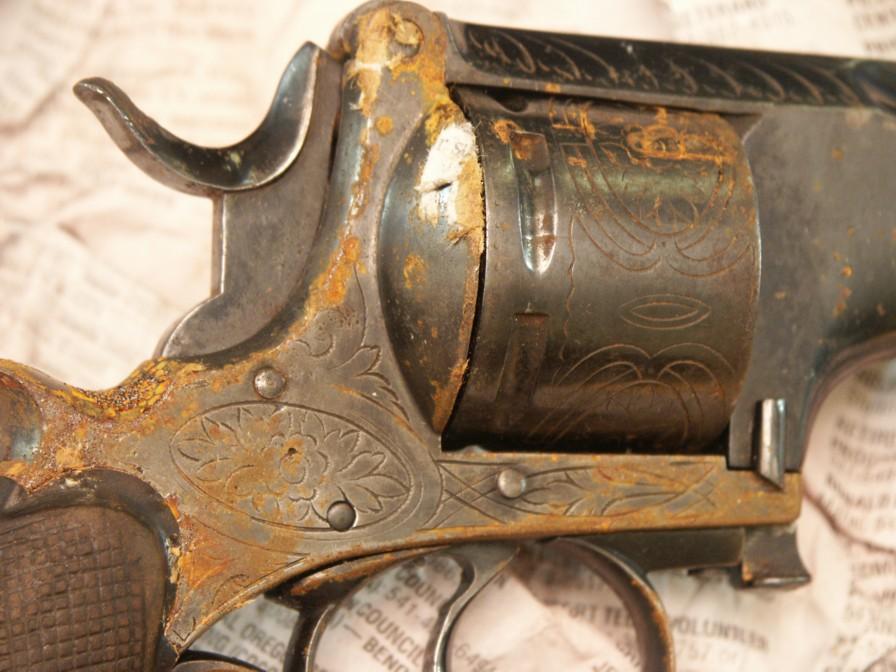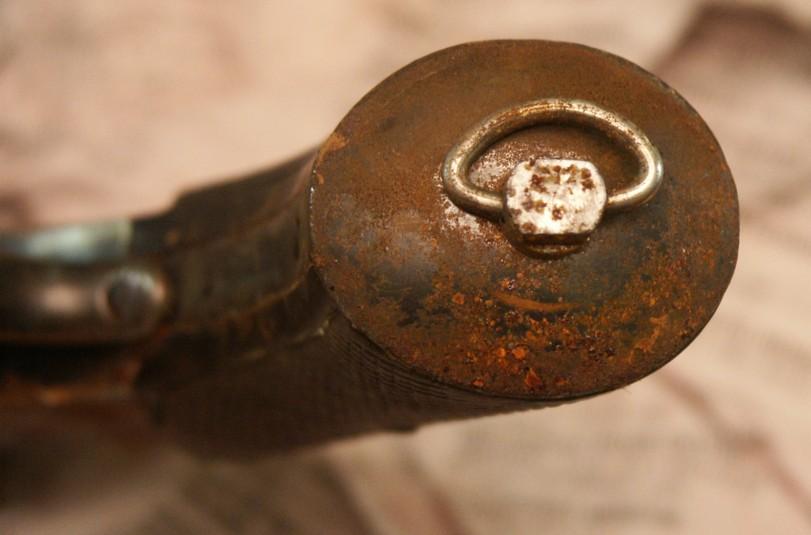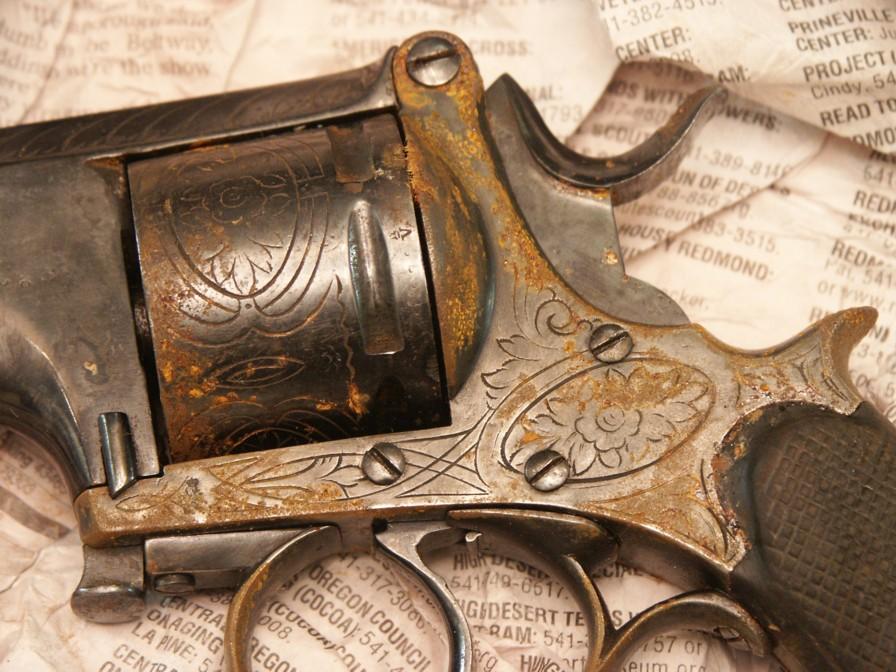 After a long work of restoration which will be told to you in a special page, here is the state of my Spirlet today.
Alain