Some of the most beautiful work of this craftsman, and many others, are in this book "Liège Gunmakers through their Work. 1800 - 1950".
For more detail see: LIEGE GUNMAKERS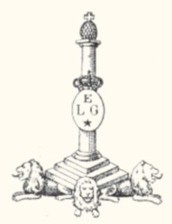 WARNANT-FRANSQUET Léonard
Born in Cheratte 16/09/1846
Son of WARNANT Léonard Joseph and MARSHAL Marie Ida
Husband of FRANSQUET Florence J.
Died in 1905
Domiciled in Hoignée-Cheratte
Patent filling in Belgium
n° 007337 - 31/03/1859 Improvements brought to the weapons with fire of the Flobert system
n° 008592 - 07/02/1860 Improvement brought to Lefaucheux rifle
n° 041212 - 03/01/1877 Button of closing applicable to the revolvers with rocker, etc
n° 043736 - 10/12/1877 Various modifications made to the revolvers
n° 064421 - 08/03/1884 System of keys with double and simple purpose, being used for closing of the tilting revolvers
n° 077533 - 21/05/1887 Closing applicable to the tilting weapons with fire
n° 224213 - 21/03/1910 automatic Gun (with WARNANT Jacques wire)
n° 228676 - 27/08/1910 Rifle with automatic ejection (with WARNANT Jean and Edmond)
n° 247421 - 01/07/1912 automatic Gun (brvt stake n° 224213 of the 21/03/1910) (with WARNANT Jacques Son)