Mab mod. D
Cal. 7.65mm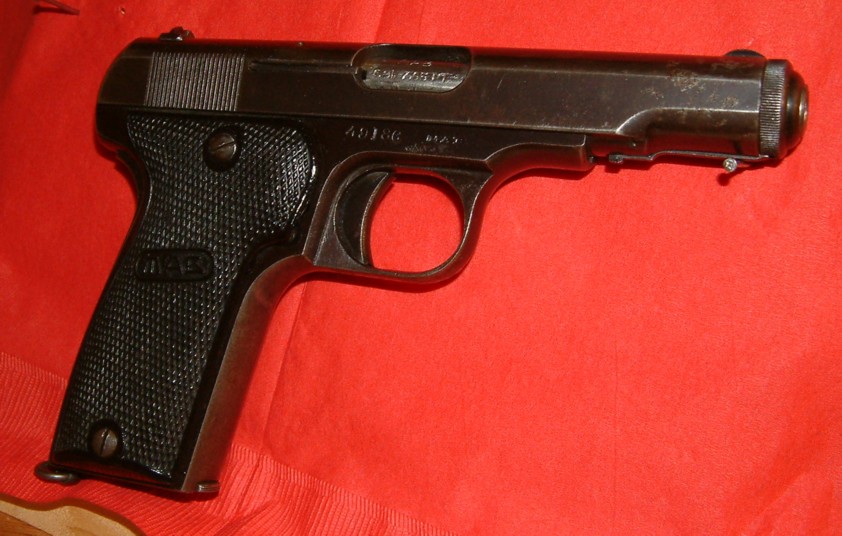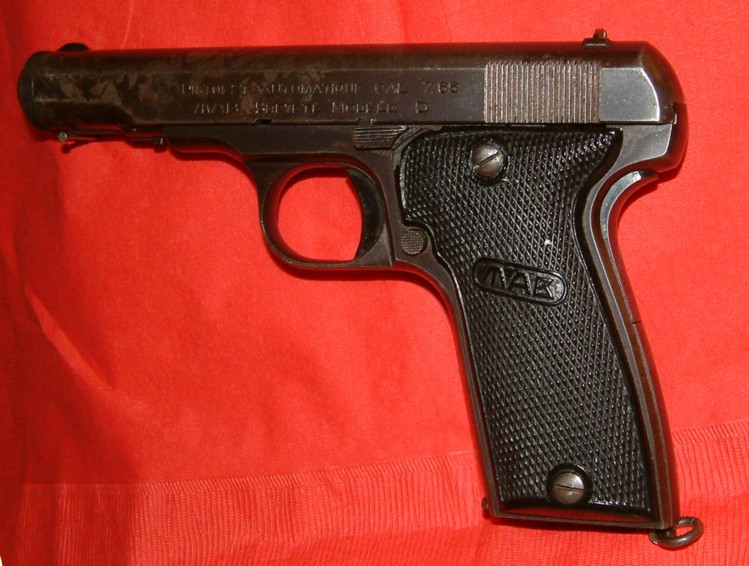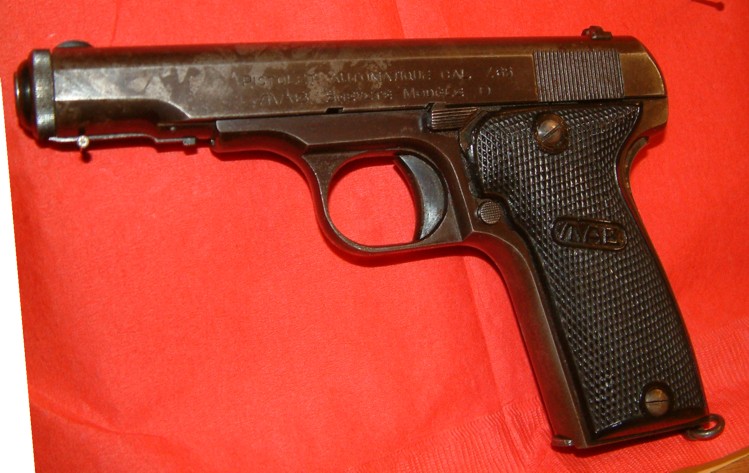 Manufacture d'Armes de Bayonne (MAB): current name MABCO.
Born in 1920 with Mister Léon Barthe, the Manufacture d'Armes de Bayonne manufactured semi auto pistol similair to Browning 1906. In September, the MAB trade two new pistol, the models C and D, many use by police and security enterprises. In april 1950, he made a new pistol for the shooters, the model F in calibre .22Lr with a 153mm barrel. Production of model F ended in october 1963, substitute by the model R-22, a version .22Lr of the model R.
MAB Model D:
Caliber: 7,65 mm short (.32 ACP)
Length: 176 mm
Height: 103 mm
Weight: 725 grammes
Barrel: 100,58 mm with 6 grooves right hand twisting.
Magazine: 9 cartridges