Some of the most beautiful work of this craftsman, and many others, are in this book "Liège Gunmakers through their Work. 1800 - 1950".
For more detail see: LIEGE GUNMAKERS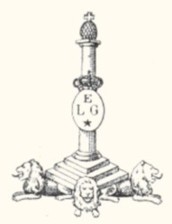 THEATE – LAMBIN

Here are what I am able to say to you on the THEATE - LAMBIN and consorts:
- The first company seems to be created by Leon LAMBIN who was registered with the proof house of Liège of 1862 to 1877.
- Then of 1877 to 1886, the company LAMBIN - THEATE is created.
- Of 1886 to 1894 it becomes LAMBIN & THEATE Street Trappé, 5 in Liege.
- In 1894, the activity is taken again by THEATE T & Co, it perdure in the state until 1907.
- In 1907 it becomes THEATE Frères (Ernest and Adolphe) until 1950.
- In 1949 the company took again its activity the 31.12.1949 and was taken again by E.A. THEATE & Co (1950-1965)
- Finally in 1965, the last company yields its activity to RAICK Frères SPRL.
Here, I hope to have informed to you over this centenary and celebrates arms company of Liège
GG