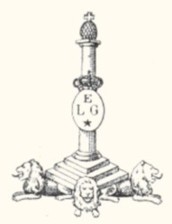 LARSEN H.C. Fils
Manufacturers of weapons street Trappé, 4 in Liege.
From 1882 to 1884, the company deposited 6 patents.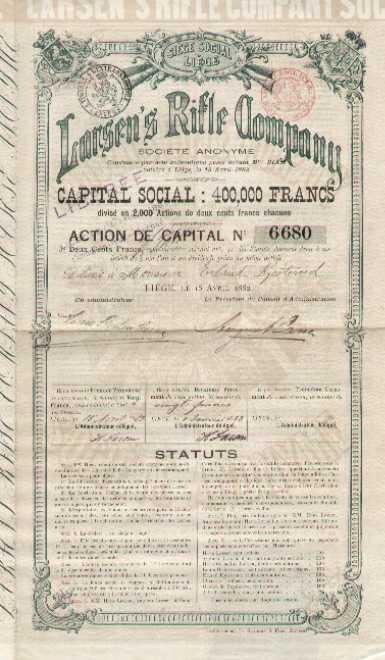 LARSEN'S RIFLE CO.
Date of issue: 15 April 1882
Action de Capital de F200 N° 6680.
Formed mostly by the Larsen family and Scandinavian colleagues to manufacture precision weapons, primarily their own brand of rifle. Liège was Europe's most important armament-manufacturing centre at the time and still important today. This share is printed with both an Action de Capital and an Action de Jouissance on the same sheet. Border includes rifles and the arms of Liège and Belgium.