Some of the most beautiful work of this craftsman, and many others, are in this book "Liège Gunmakers through their Work. 1800 - 1950".
For more detail see: LIEGE GUNMAKERS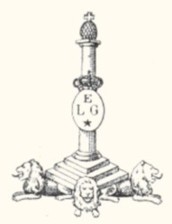 Manufacture d'Armes de l'Etat
March 08, 1838, the Minister for the War adopts the purchase of a ground located in LIEGE street Saint Léonard.
It acts of the official birth certificate of the Munitions factory of the State which will be built soon at this place.
This manufacture had one customer, the Belgian State!
It quickly becomes the first manufacturer of portable weapons for the various army corps.
It develops of many systems and modernizes successfully of the fire arms of use in the Belgian army, the gendarmerie, the customs and the civic guard.
After the creation of the "Fabrique Nationale" (FN) the M.A.E. is confined with maintenance, the repair or the reconditioning of the weapons of the Belgian army.
Far from limiting itself to the fire arms, it is also occupied of the bayonets (lances, sabres, bayonets)
The production of spare parts also occupies a considerable place in the company.
In the advertisement of the First World War, the company is quickly moved towards ANTWERP except the large parts which remain on the spot.
Within the current of this war, the workmen and the frameworks survivors establish a repair shop in CALAIS 22#(F) and a manufacturing plant in BIRMINGHAM.
It will take again its activities in LIEGE since 1918 until its closing in 1940.
GG & MD.
Pistol of gendarmerie modified
Rifle Comblain 1888 of forester.