Some of the most beautiful work of this craftsman, and many others, are in this book "Liège Gunmakers through their Work. 1800 - 1950".
For more detail see: LIEGE GUNMAKERS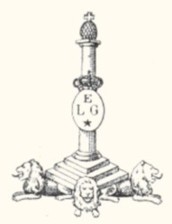 NIQUET "Le Jeune"
We have here a flintlock pistol of the 18th century, lock round "A la française", hammer swan neck, wood going to the mouth and finishing side handle by a nozzle of bird.
The barrel, carries it screw, the trigger guard are decorated of foliage gilded in hollow making think by the richness of shoddy goods of these guns named at the time in Liege, "Turkish" because it were intended for export to raising.
NIQUET Le Jeune as for him was an arms manufacturer in Liege towards 1730/1760 and we hardly have details on its life.
GG
Many thanks to Jean Marc for the pictures.