Some of the most beautiful work of this craftsman, and many others, are in this book "Liège Gunmakers through their Work. 1800 - 1950".
For more detail see: LIEGE GUNMAKERS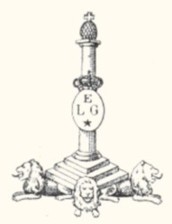 The limited company of the Pieper Establishments
Biography.
Company created on August 18, 1898 by the family Pieper, five days before the death of Henri Pieper, founder of the factory of H.Pieper weapons whose it takes again the assets and activities. The factory of the street of Bayards, where one manufactures primarily weapons of hunting, is directed by Nicolas Pieper, second son of Henri; that of Nessonvaux, which manufactures bicycles then cars, by Edouard Herman (known as Armand) Pieper, his third son. The automobile activities do not give the anticipated results and burden the accounts with the company which is liquidated in August 1905, the two Directors being thanked.
Production of weapons.
Ets Pieper continued the production of the factory of Pieper weapons (see Henri Pieper), except for certain models such as, for example, the canardières and rifles with 7 shots.
Belgian patent filling.
Two patents concerning the shotguns and one (in collaboration with von Mannlicher) for a blade-charger of rifle.
Trade marks.
Resumption of the Bayard mark; Optimus, E and P interlaced, joining adaptator of barrels of shotguns.
Inscription with the Bench of tests of Liége : 1898 - 1905.
Exposition of Paris - 1900