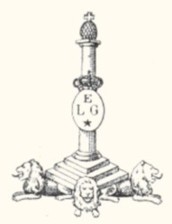 J. Bague
Fabriqué en Belgique en 1977.
Le récepteur est gravé de rouleau floral et se prolonge à la garde de détente et au magasin. Le côté droit comporte une scène gravée à l'eau-forte de deux antilopes courrant sur une plaine avec des montagnes dans le fond. La gauche est pareillement gravée à l'eau-forte avec un cerf et une biche courrant le long du bord d'un champ.
La gravure est signée par le maître graveur J. Bague.
Le quadrillage sur la crosse est encadré par un contour pointillé découpé avec des feuilles sur un fond parsemé de point de poinçon.
Manufactured in Belgium in 1977.
The receiver is floral scroll engraved and extends to the trigger guard and magazine. The right side features an etched scene of two antelope running on an open plain with mountains in the background. The left is similarly etched with two deer running along the edge of an open field.
It is signed by Master Engraver J. Bague.
The checkering on the stock is bordered by a carved dotted outline with leaves on a punch dot background.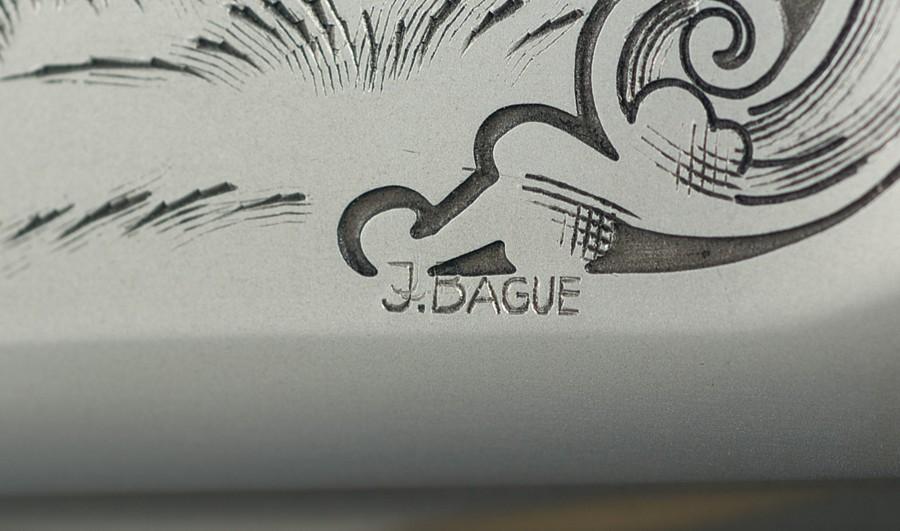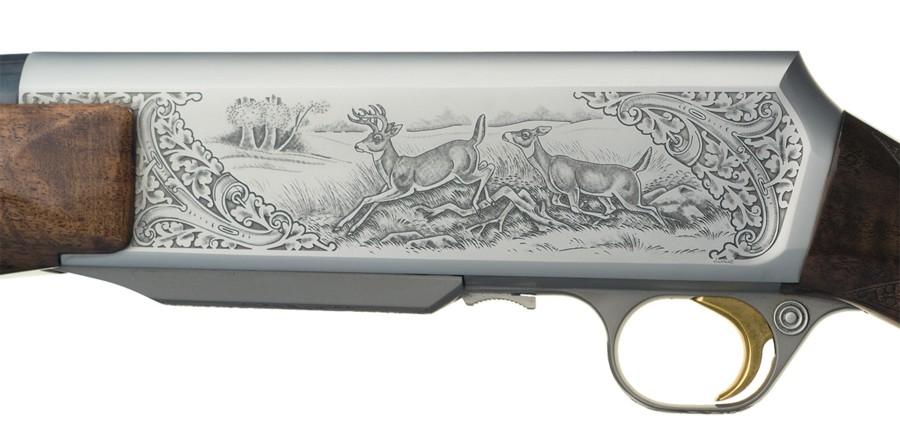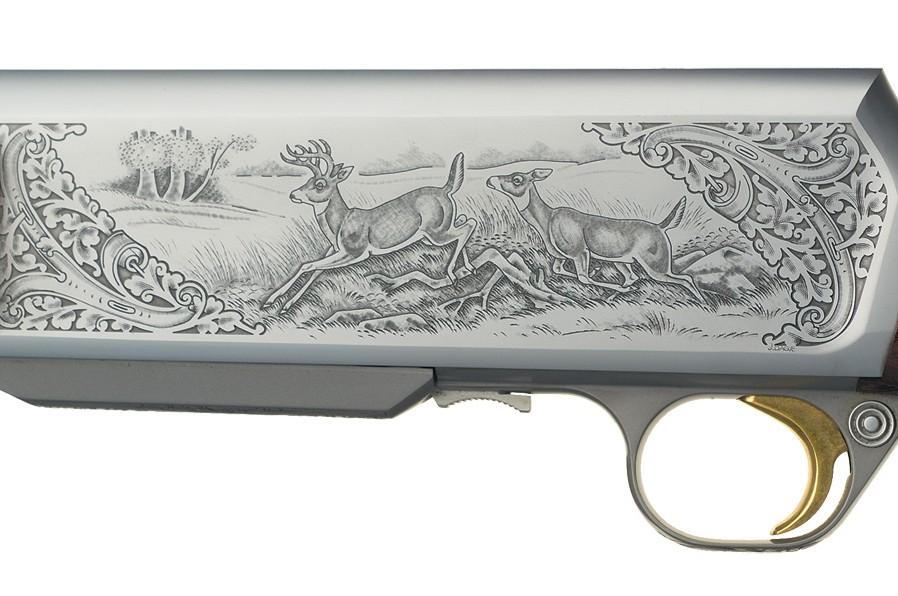 En voila un autre
Another