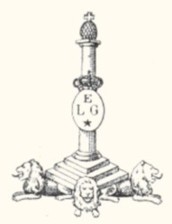 Diet Jean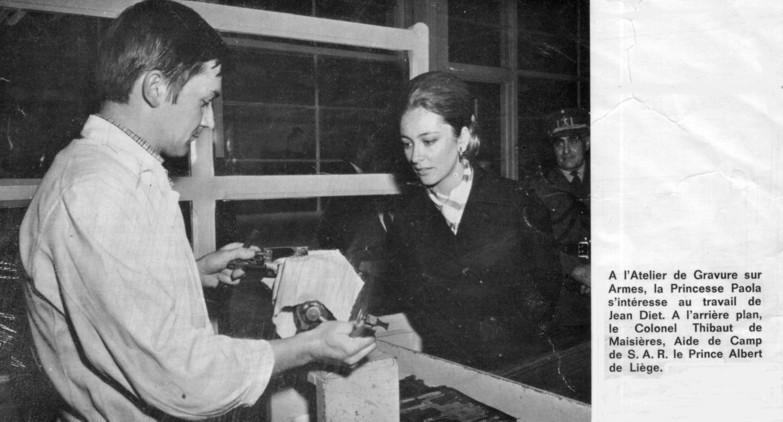 J. H. Diet de Sarolay
Fusil superposé FN calibre 28, simple détente, gravé par Diet de Sarolay.
Les platines sont ornées d'une dinde, une perdrix et un canard en or dans leur milieu naturel entourés par des gravures en rouleau sur un fond mat, finition argentée, signé "J.H. Diet de Sarolay".
Diet de Sarolay engraved 28-bore (2¾in) single-trigger over-and-under ejector gun by F.N.
Action gold encrusted with a turkey, partridge and duck in their natural settings surrounded by bold foliate-scroll engraving on a matt ground, old silver finish, signed "J.H. Diet de Sarolay".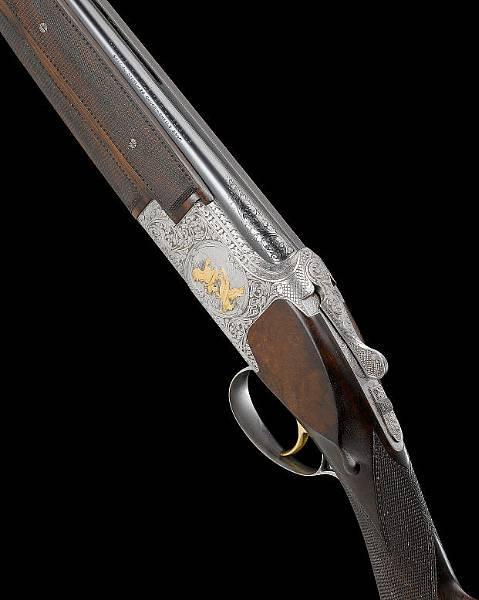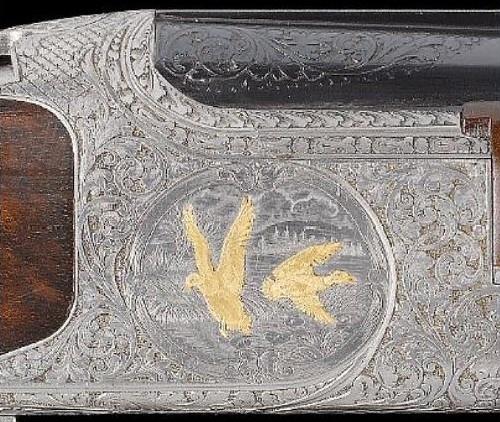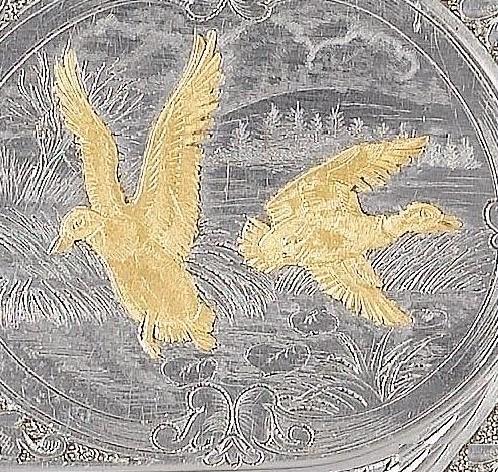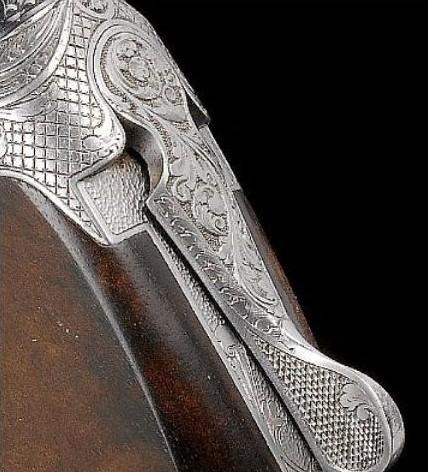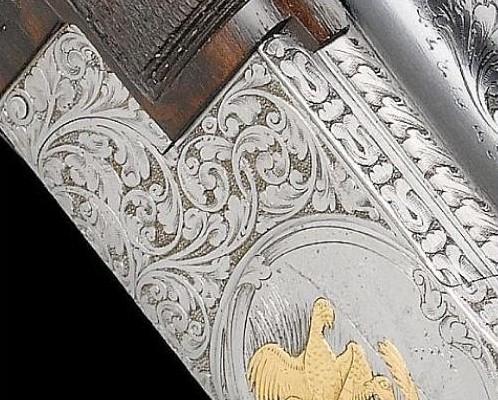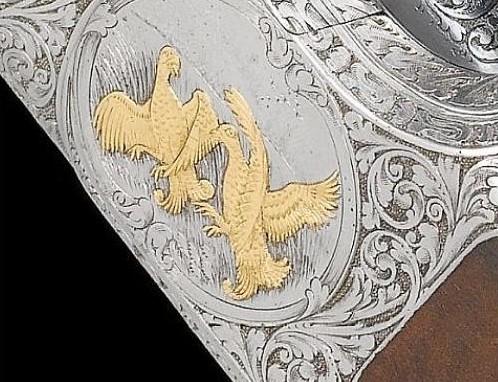 Une autre oeuvre de l'artiste
Another work of the artist