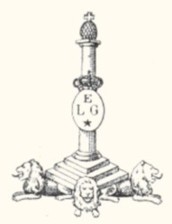 Lucien Ernst
Du côté gauche se trouve un élan de 6X6 plaqué or dans une scène de forêt flanquée d'un panneau drapé de rouleau merveilleusement exécuté et flanquée du travail en spirale de rouleau et de vigne.
La platine droite dépeint une caille plaquée or décollant d'une scène de champ et flanquée d'un travail drapé identique de panneau et de rouleau.
Chaque côté de la bascule est signé "L Ernst".
La langue de canon, le mécanisme de longuesse, la garde de détente et la partie inférieure comportent également ce travail fin de rouleau. Les côtés de la bascule et de longuesse sont également identiquement gravés.
La crosse et la longuesse sont en noyer.
The left side plate features a massive gold plated 6X6 elk amid a forest scene flanked by a wonderfully executed scroll draped panel and flanked by spiral scroll and vine work.
The right side plate depicts a large gold plated quail taking off from a field scene which is flanked by an identical draped panel and scroll work.
Each side of the receiver is signed "L Ernst".
The upper tang, forearm release, trigger guard and lower tang also feature fine scroll work. The sides of the breech and forearm release are also identically engraved. The stock is a select English walnut.
Schnabel forearm on both barrels with fine line checkering on the forearm and wrist.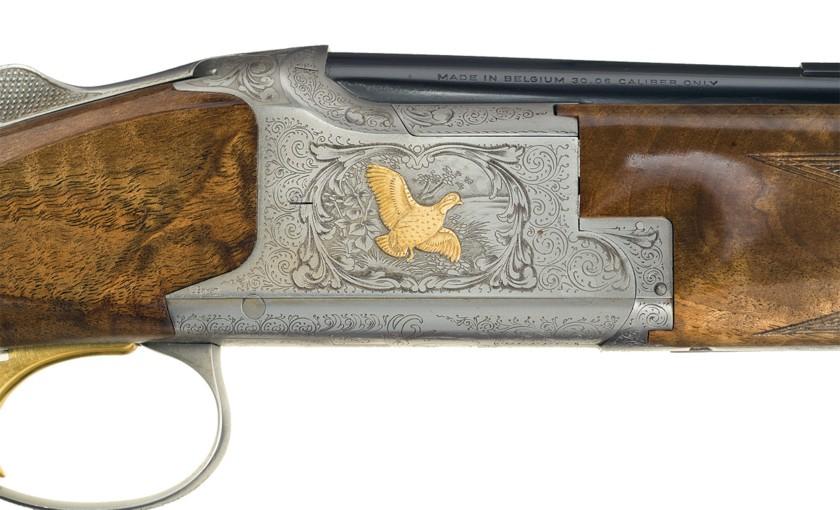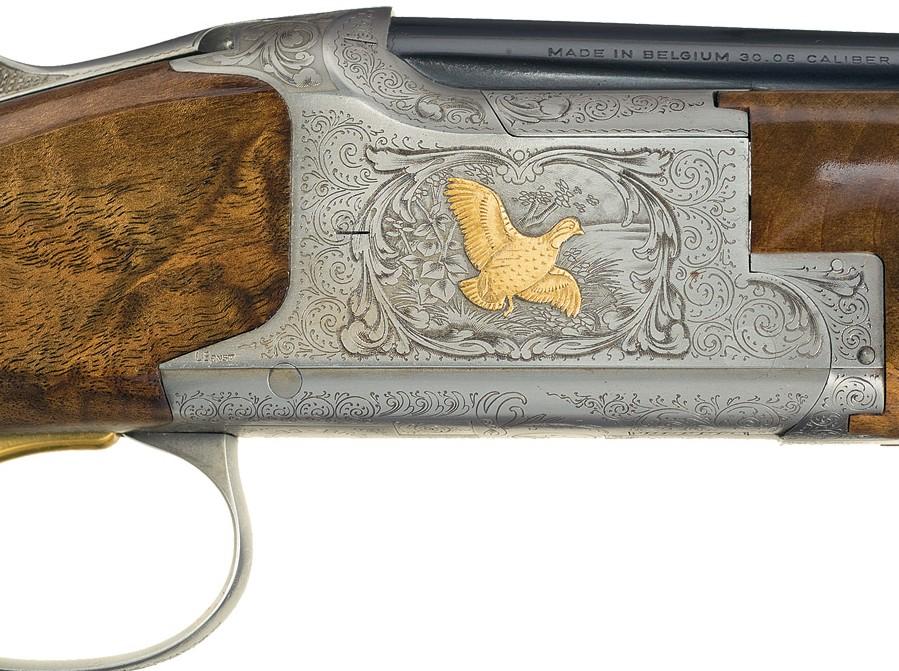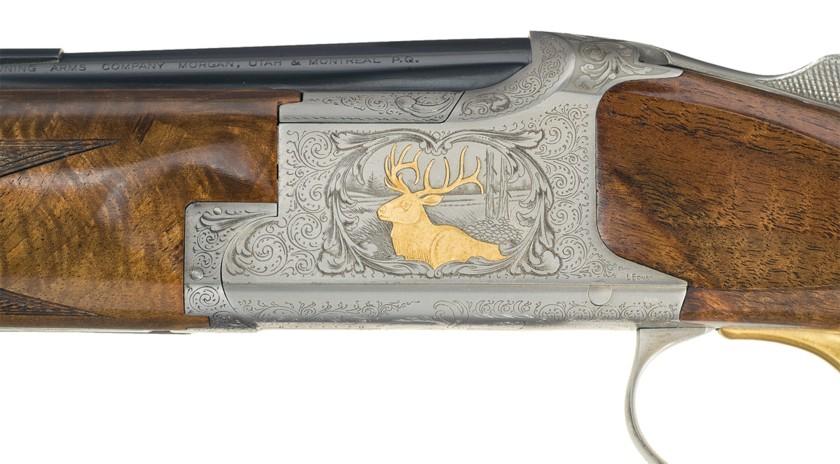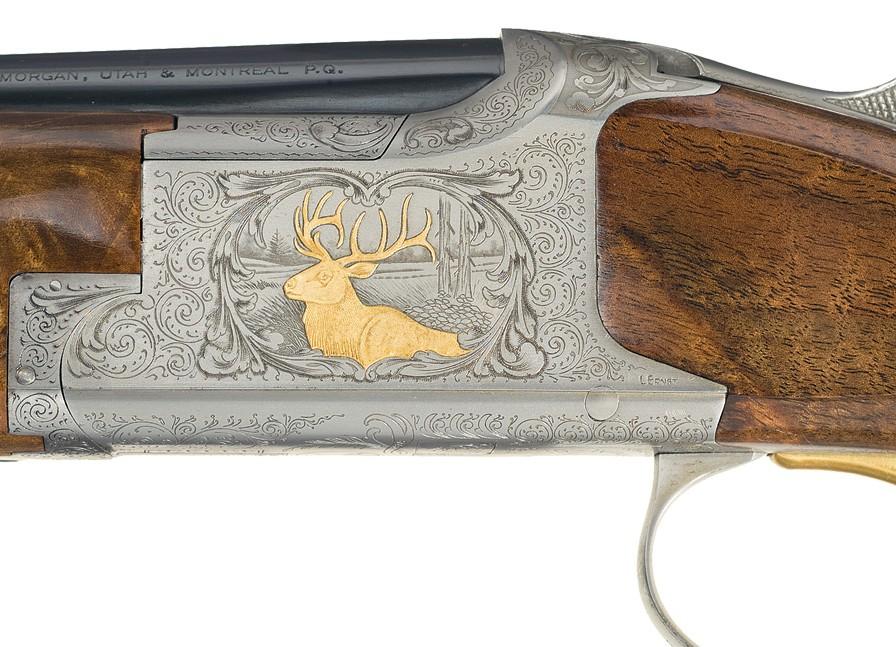 Ernst Lucien
Fusil superposé FN calibre 12 gravé par Ernst.
Les platines gravées et plaqué or avec des oiseaux dans leurs milieu naturel, entouré de gravure florale et dont la bordure est insérée d'or, signé "Ernst L.".
A fine Ernst-engraved 12-bore single-trigger over-and-under ejector gun by F.N.
The locks profusely engraved and gold-encrusted with game-birds in their natural settings, surrounded by bold floral engraving and gold-inlaid borderwork, the engraving signed "Ernst L.".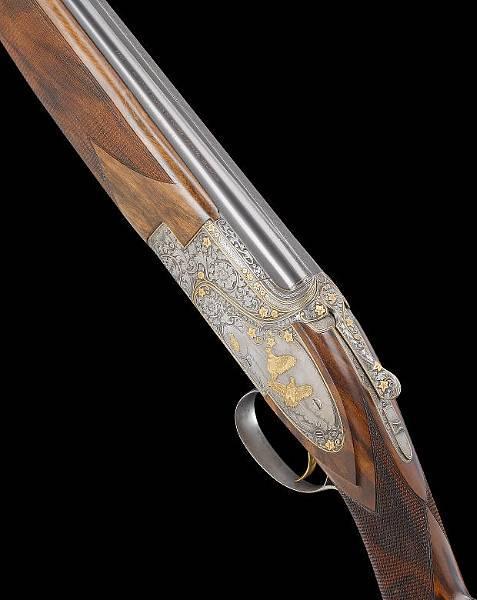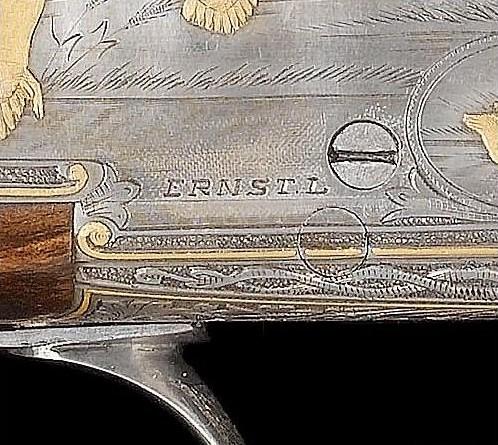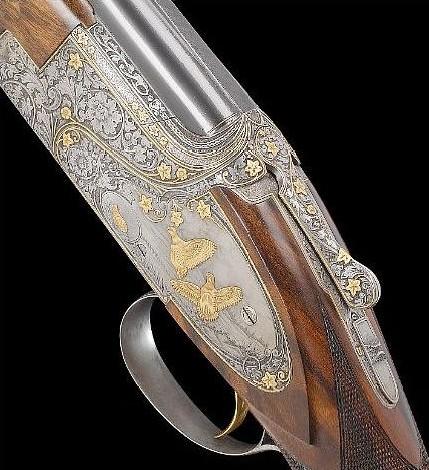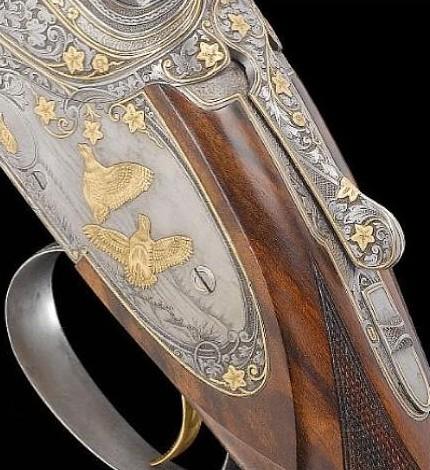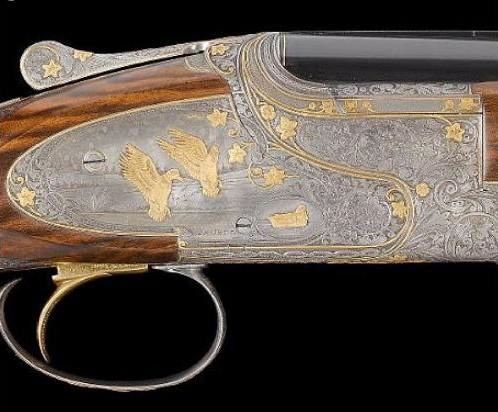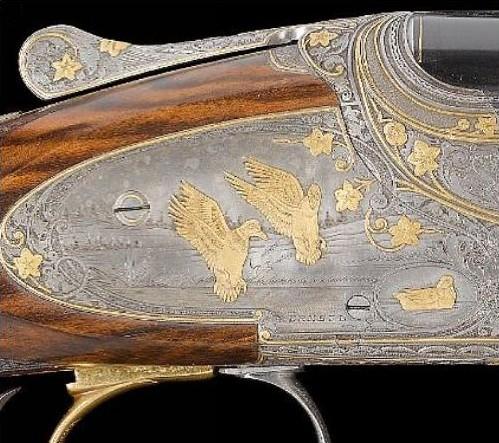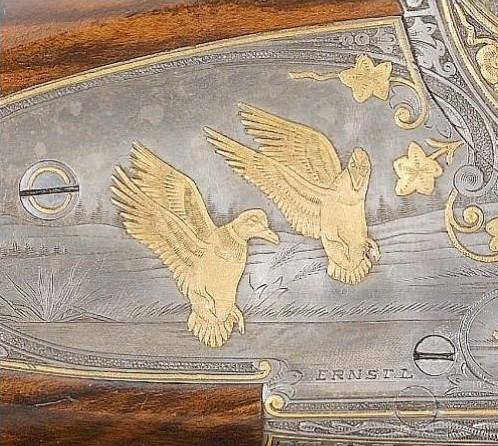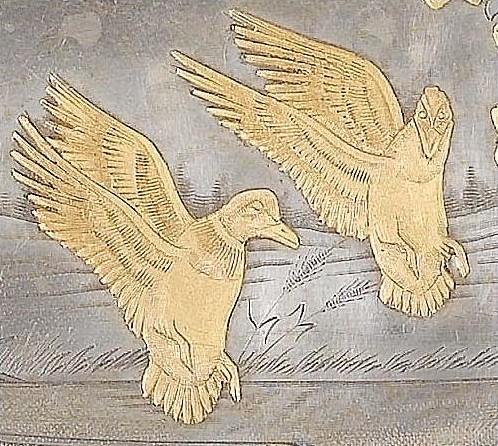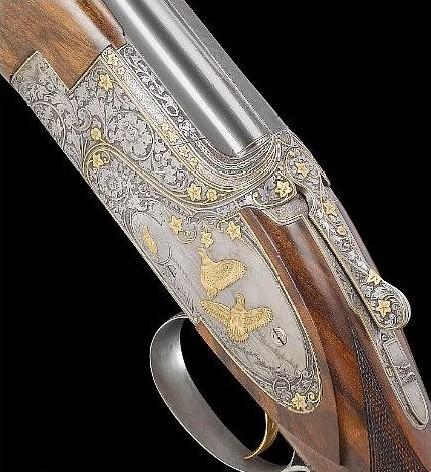 Ernst Lucien
Po les cint ans de Sindicat
Fusil FN calibre 20 commémoratif gravé par Ernst.
Gravure commémorant les 100 ans de la Fabrique Nationale, dépeignant John Moses Browning, les armuriers au travail, le dessous est gravé "1889 centenaire 1989" et le logo de la F.N., la plaque de détente est marquée "Po les cint ans de Sindicat", gravure de feuillage avec bordure en or, signé "Ernst L. ".
A fine commemorative Ernst-engraved 20-bore (2¾in) single-trigger side-plated over-and-under ejector gun by F.N.
Engraved commemorating 100 years of Fabrique Nationale (F.N.), depicting John Moses Browning, gunsmiths at work, the underside engraved '1889 Centenary 1989' and the F.N. logo, the trigger strap engraved 'Po les cint ans de Sindicat' ("For the hundred years of the trade union" in Walloon patois), bold foliate-scroll engraving on a stippled ground with gold-inlaid borderwork, the engraving signed "Ernst L.".