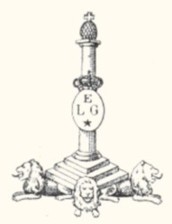 R. Risack – P. Dewalt
Voila un exemple fantastique de l'art armurier belge. C'est un fusil à "double signature" en calibre .338 magnum de Winchester, fabriqué en Belgique.
Ce fusil porte des gravures sur la plupart des surfaces exposées du récepteur.
Le côté gauche du récepteur dépeint un orignal dressé, et est signé "P.Dewalt" et le côté droit dépeint d'autres orignaux. Le reste du récepteur exposé a une belle gravure profonde, une gravure florale sur la paroi latérale de récepteur et l'anneau arrière du récepteur. La garde de détente et le plat ont un ours gris debout ou un ours brun, qui est signé "R.Risack" avec une tête de puma gravée sur l'arc de la garde de détente. En plus, la partie avant de la garde de détente et la section arrière du plat ont un modèle floral gravé. Les côtés gauche et droit de l'arrière du canon ont également un petit espace de gravure de rouleau.
Le canon est bleu, la détente est dorée, le verrou et la partie arrière de la culasse sont polis et les pièces restantes sont gris satin.
Il est équipé d'un chapeau contrastant à angles à la poignée pistolet avec un encart en laiton en forme de diamant dans le chapeau de poignée.
This is a fantastic example of the Belgium gun makers art. This is a "double signed" Olympian Grade bolt action rifle in the desirable .338 Winchester magnum caliber, manufactured in Belgium.
This rifle features cut engraving on most of the exposed surfaces of the receiver, the left side of the front receiver ring depicts a standing bull moose, and is signed "P.Dewalt" right at the stock line (which makes it difficult to read the name correctly) and the right side of the receiver ring depicts another bull moose, in full bellow with it's head high.
The rest of the exposed receiver has a nice deep relief cut, floral engraving on the receiver side wall and rear receiver ring. The exposed trigger guard and floor plate also has a nice cut engraved standing grizzly or brown bear, which is signed "R.Risack" with a cougar head engraved on the actual trigger guard bow.
Again, the front end of the trigger guard and rear section of the floor plate have a nice complimentary cut engraved floral pattern. The left and right sides of the rear of the barrel also has a small area of scroll engraving.
The barrel is blue, the serrated trigger is gold, the Belgium proofed bolt and follower are polished and the remaining parts are a satin grey. It is fitted with an angled contrasting forend and grip cap with a diamond shaped brass plaque inset in the grip cap.