Some of the most beautiful work of this craftsman, and many others, are in this book "Liège Gunmakers through their Work. 1800 - 1950".
For more detail see: LIEGE GUNMAKERS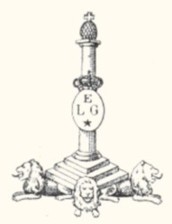 Nagant 1898
It is into 1895 that Russia Impériale adopts the NAGANT without gas loss under the denomination of "model 1895".
Before the beginning of the production of the "Russian" revolver which only goes back to 1898, Emile NAGANT reaches blindness leaves the firm which is then taken again by Leon and his sons. The "Fabrique d'armes Emile et Léon Nagant" is dissolved and becomes the "Fabrique d'armes Léon Nagant".
Thus the revolvers of the new model manufactured since 1898 will not carry any more that mention "L.NAGANT BREVETE LIEGE 1898".
The civil production starts before even the recording of the Russian order.
The weapons of the Russian contract, manufactured in Liege are in double action but, in the instructions delivered with each weapon, it's explained what a parts (hammer and fixes closing) to replace to transform the weapon into simple action!
The weapons are controlled and accepted by the principal controller of TULA which strikes each weapon (on the right-hand side) the imperial eagle and the figure of the Tsar Nicolas II.
The present weapon not carrying these Russian markings is thus a model reserved for the civil market.
Punches
The weapon was manufactured and tested in Liege as the punches of the proofhouse of Liege attest some below:
ELG on star in a crowned oval: acceptance post 1893.
Peron: inspection post 1853.
H and E spangled: countermark of the controller post 1877.
R crowned: rifled bore, of use of 1894 to 1968.
PV surmounted of a drawn up and stylized lion: test with the powder without smoke, of use of 1898 to 1968.
Markings
Other markings present on the weapon, are:
C19306: serial number of the weapon.
L.NAGANT BREVETE 1898: in spite of the double signature being reproduced on the patent of 1895, the revolvers of the new model manufactured since 1898 will bear nothing any more but the only name of Leon NAGANT.
GG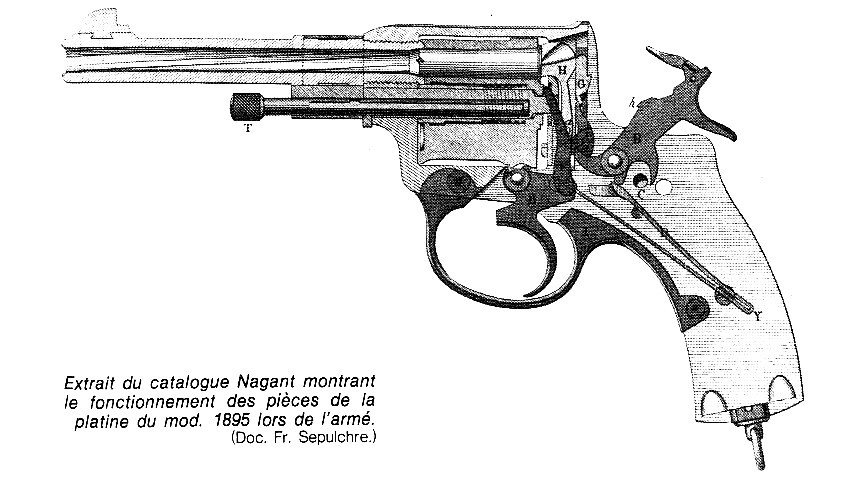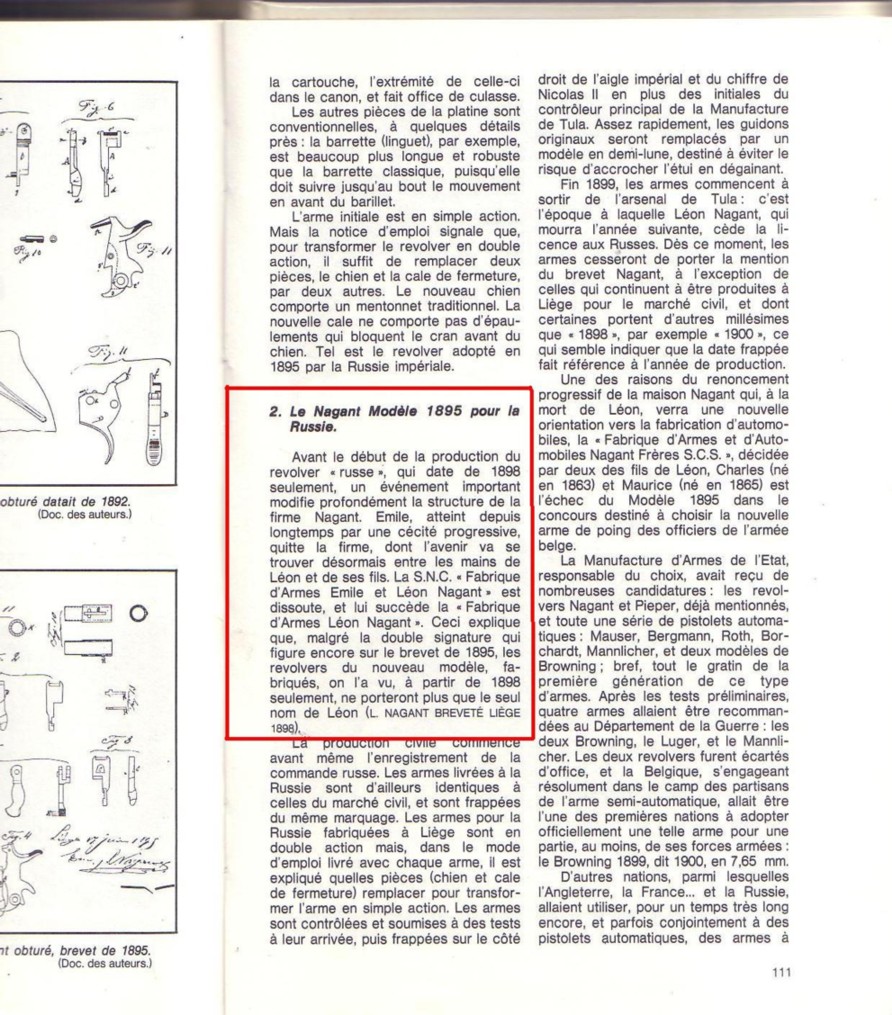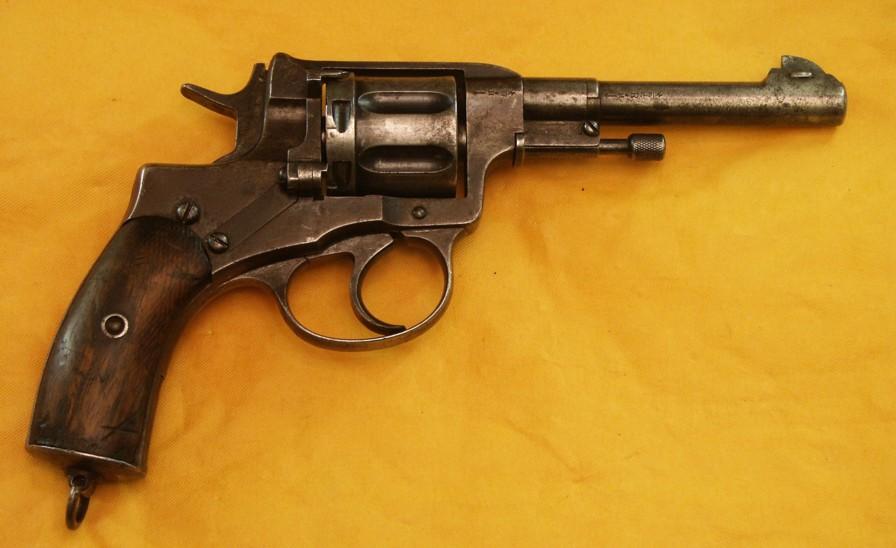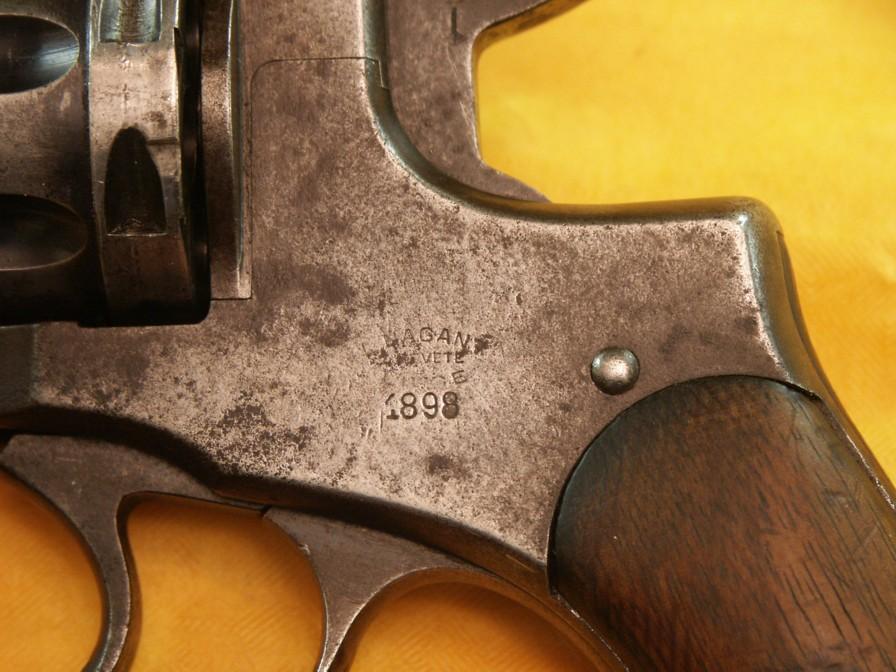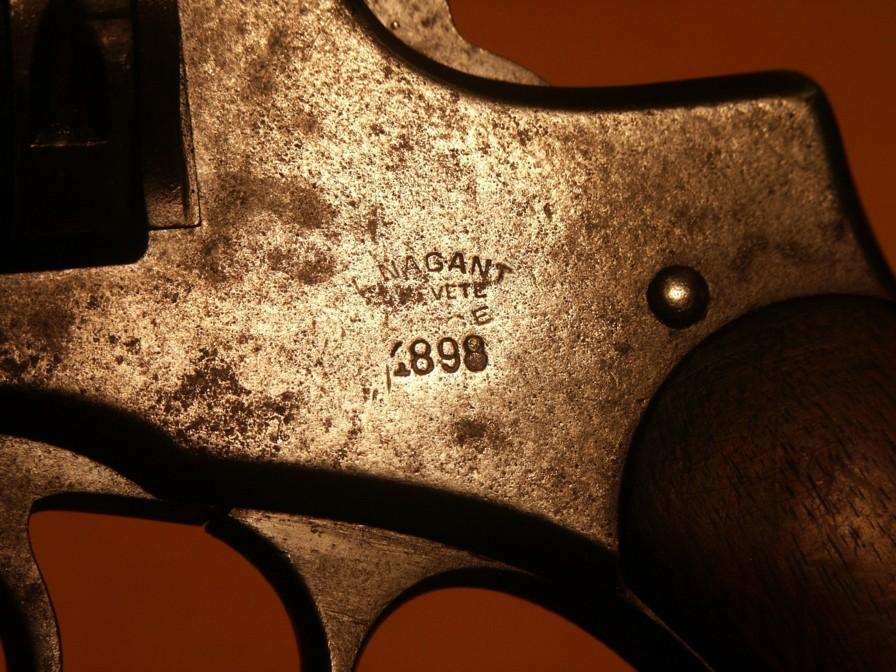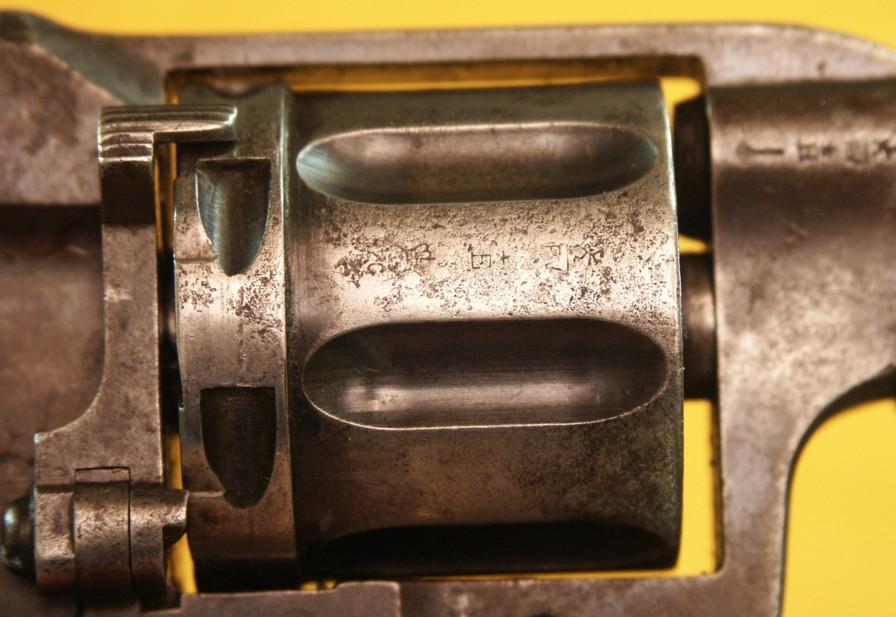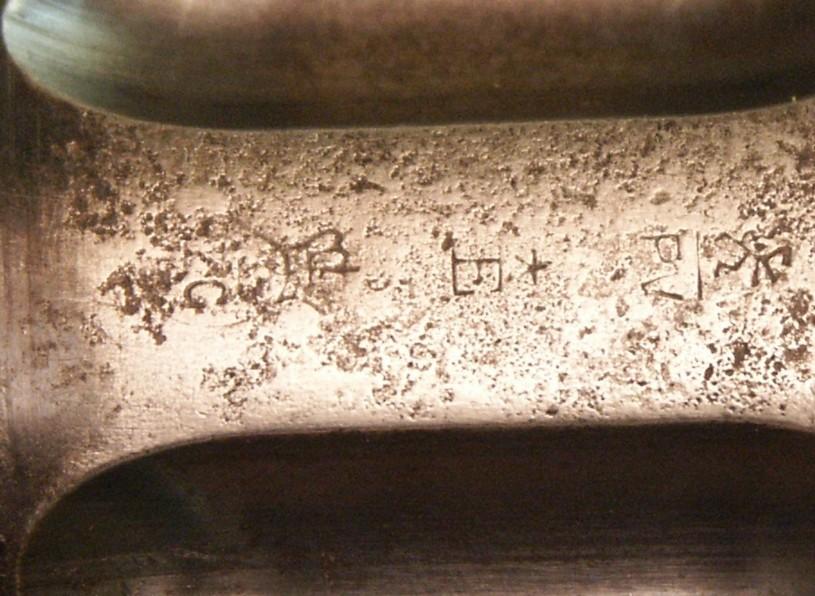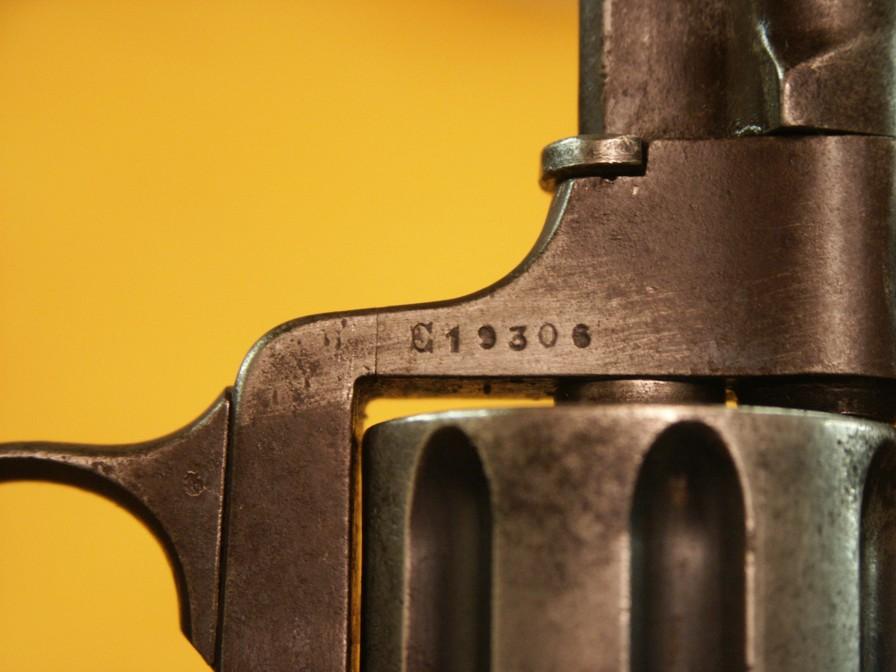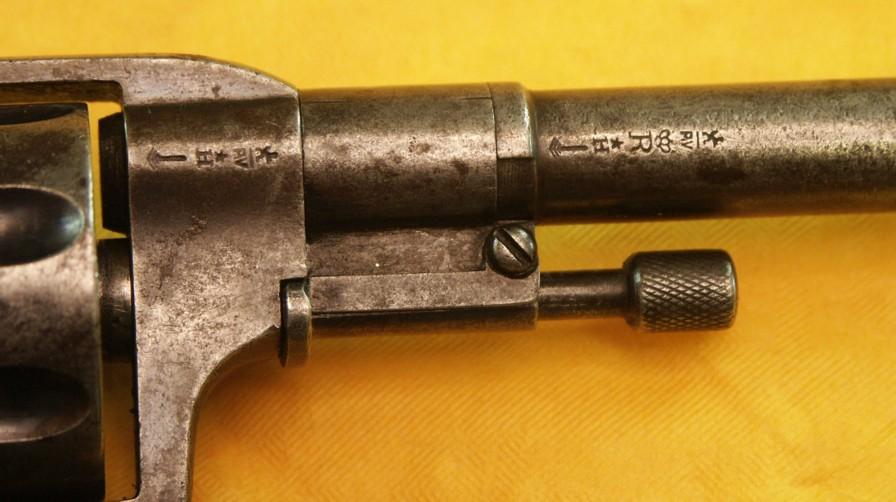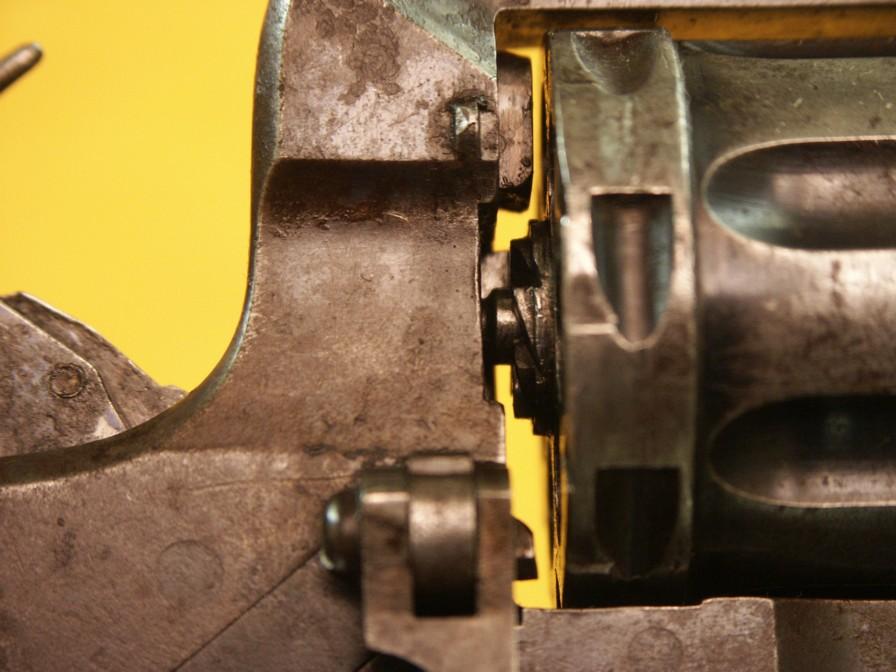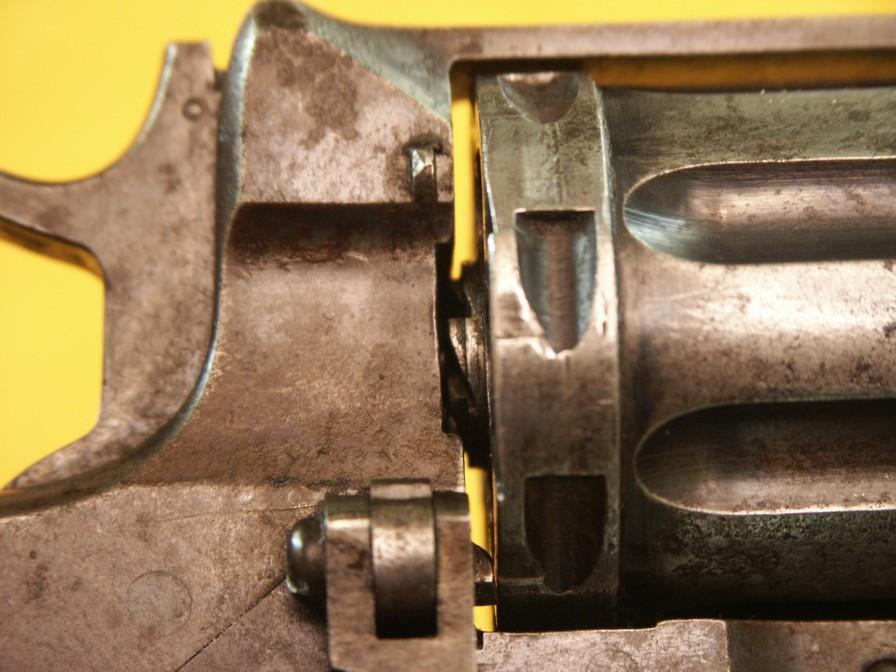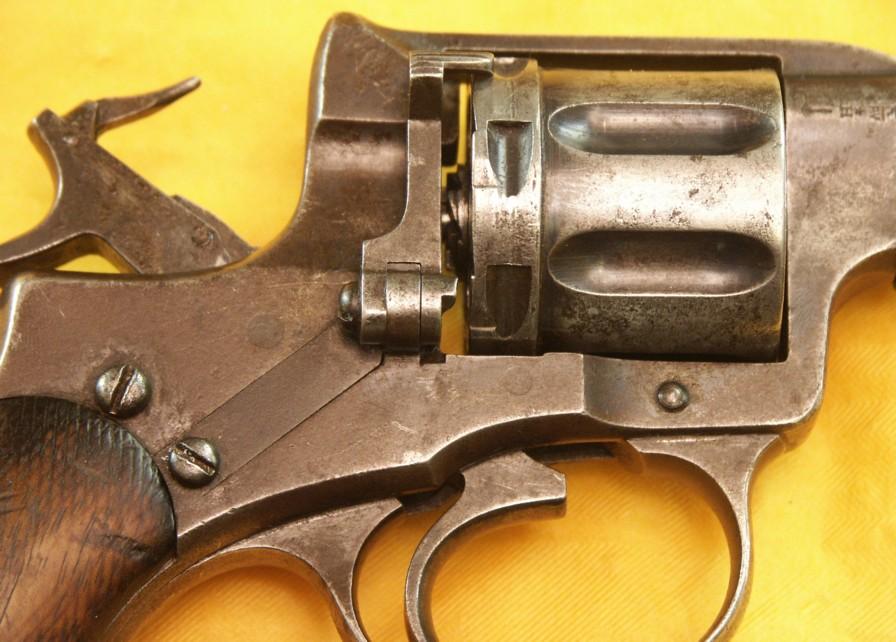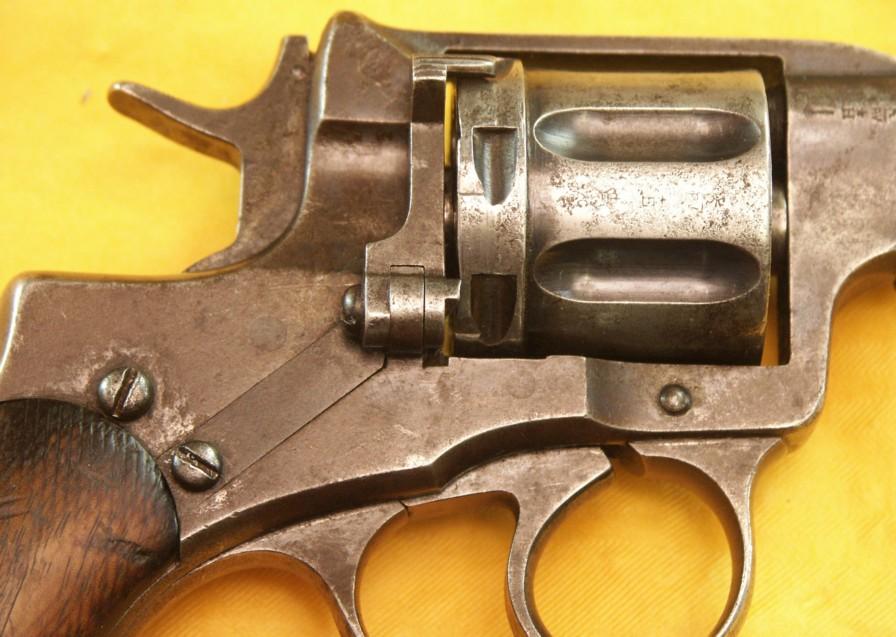 Deuxième exemplaire (Simple action)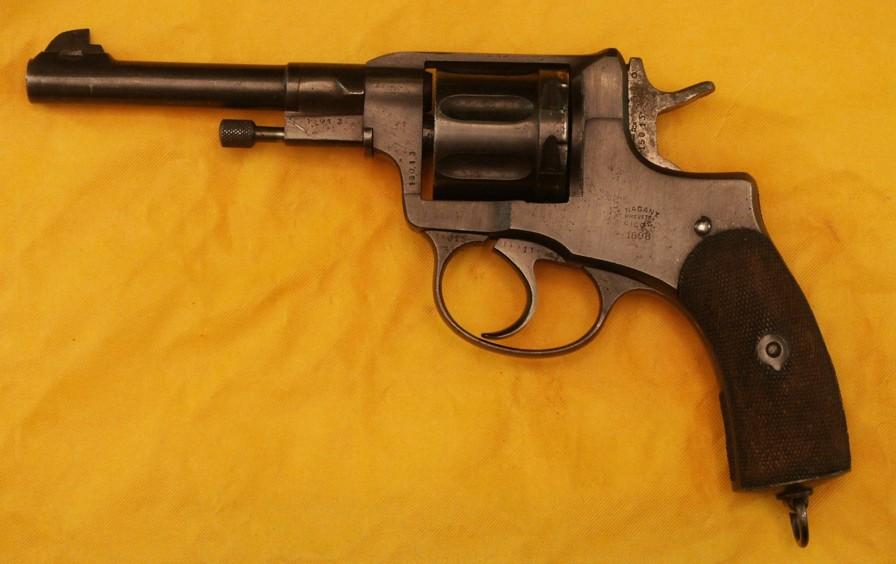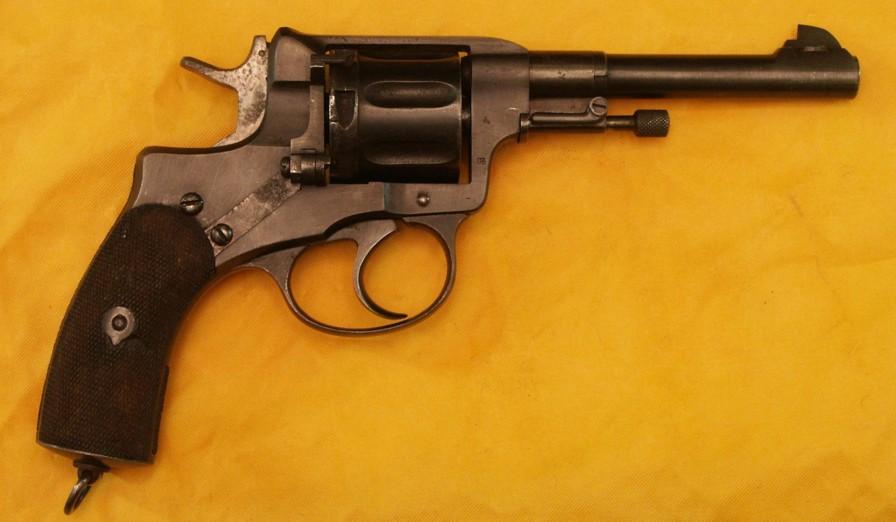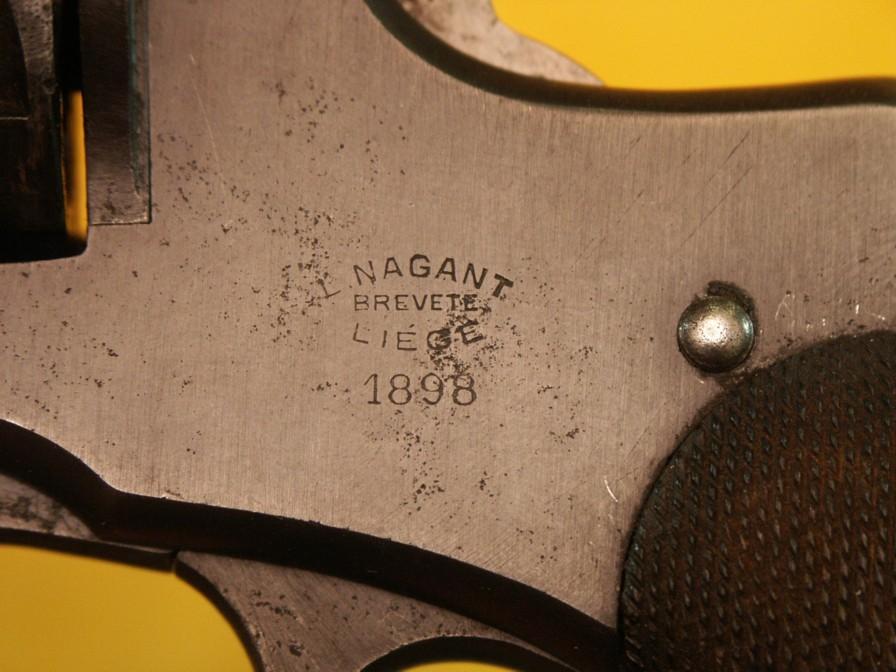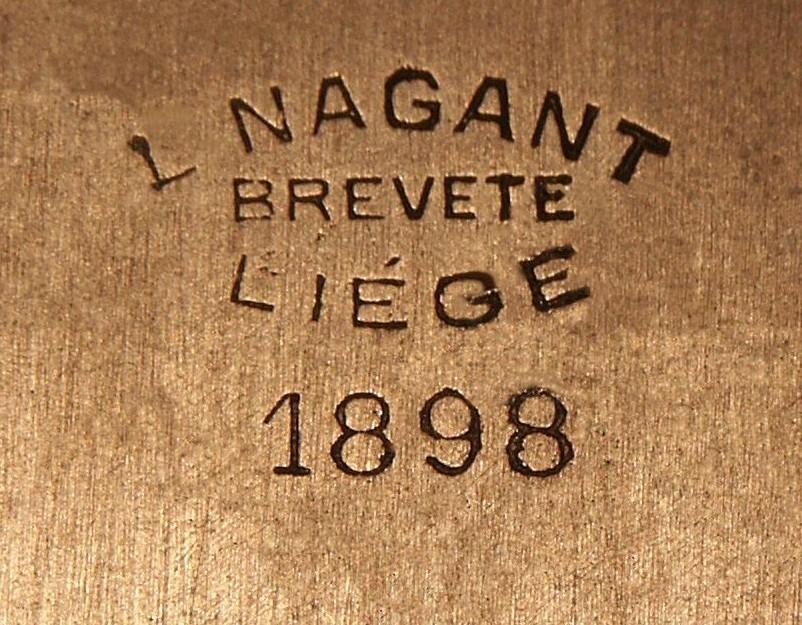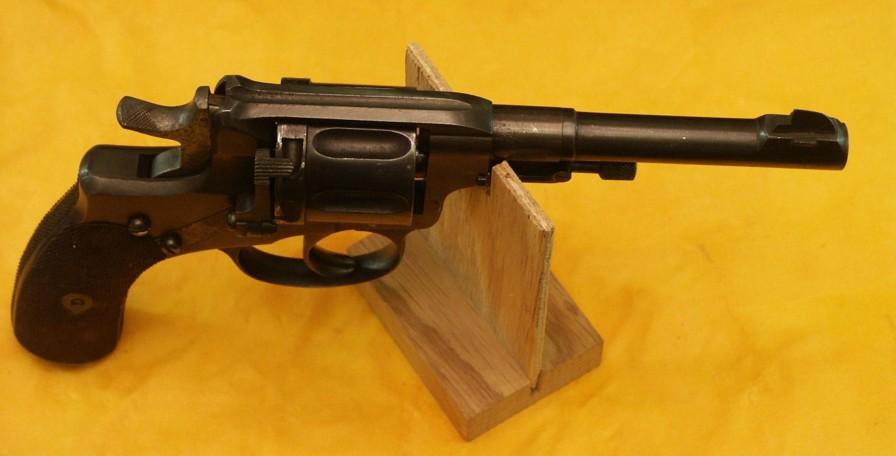 Chien à l'abattu, barillet en arrière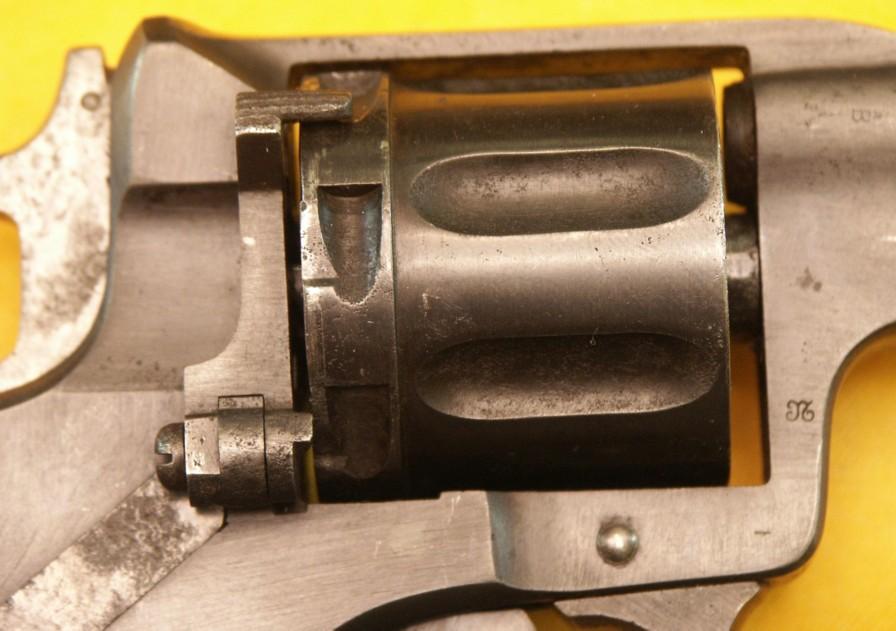 Chien relevé, barillet en avant (Gas seal)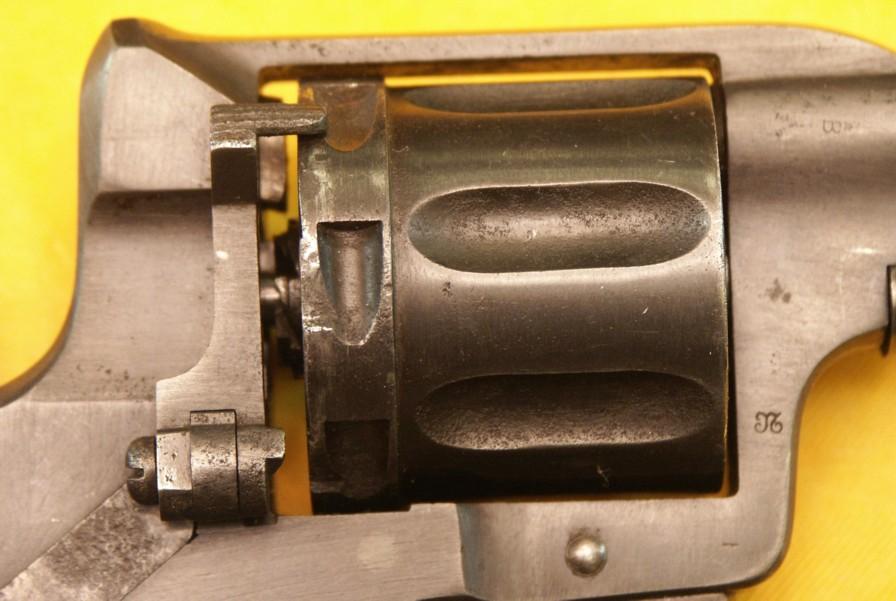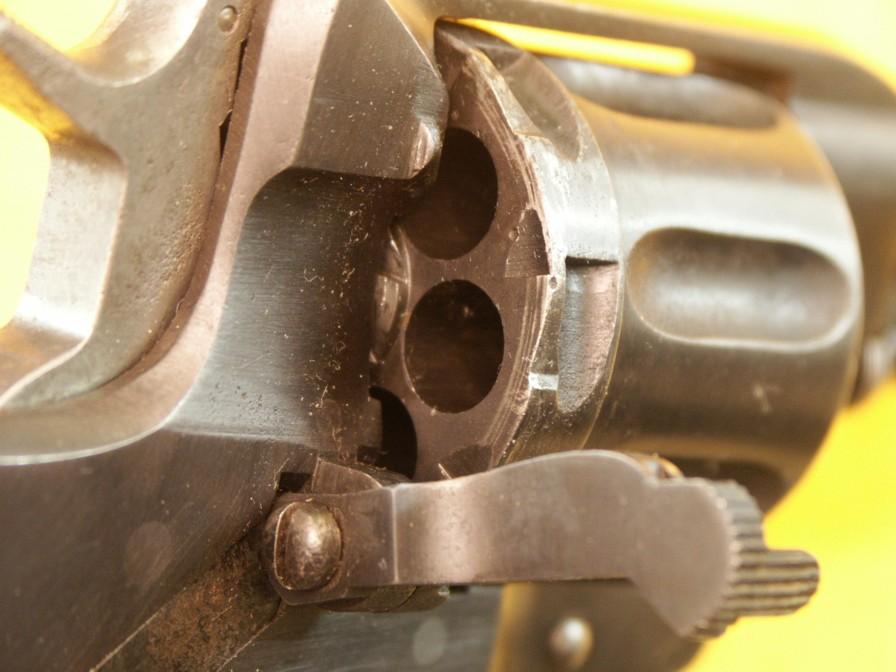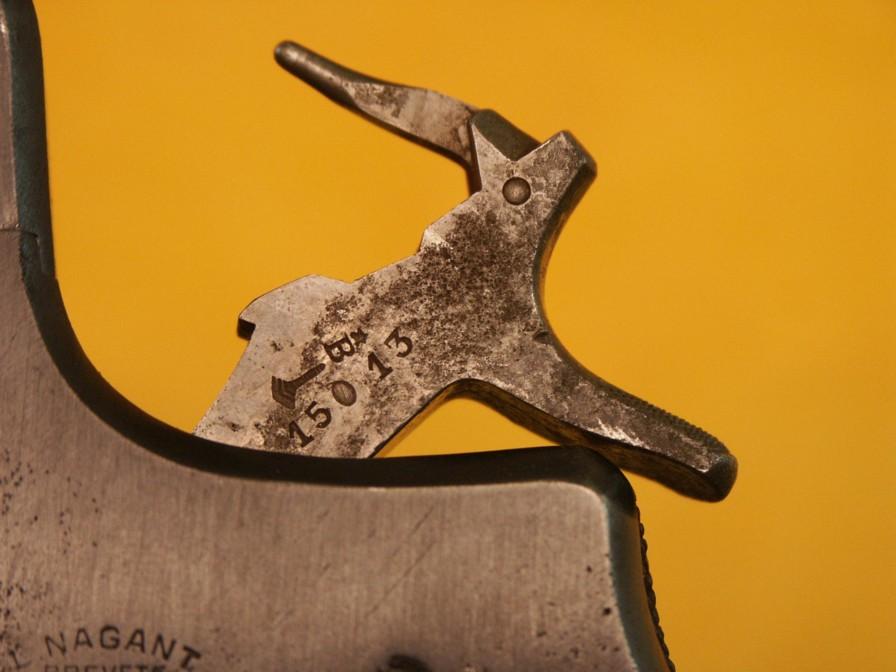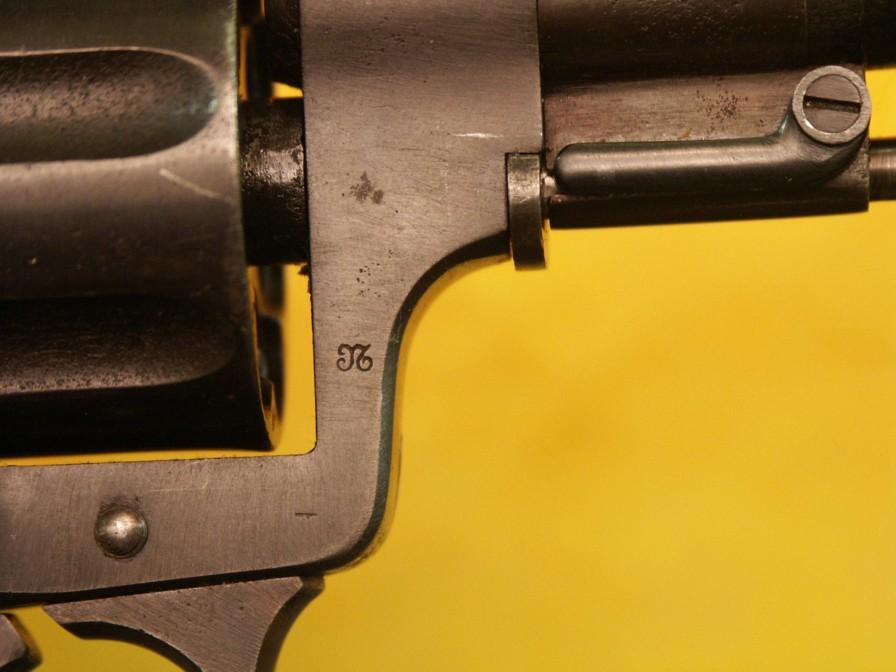 Différences entre les deux revolvers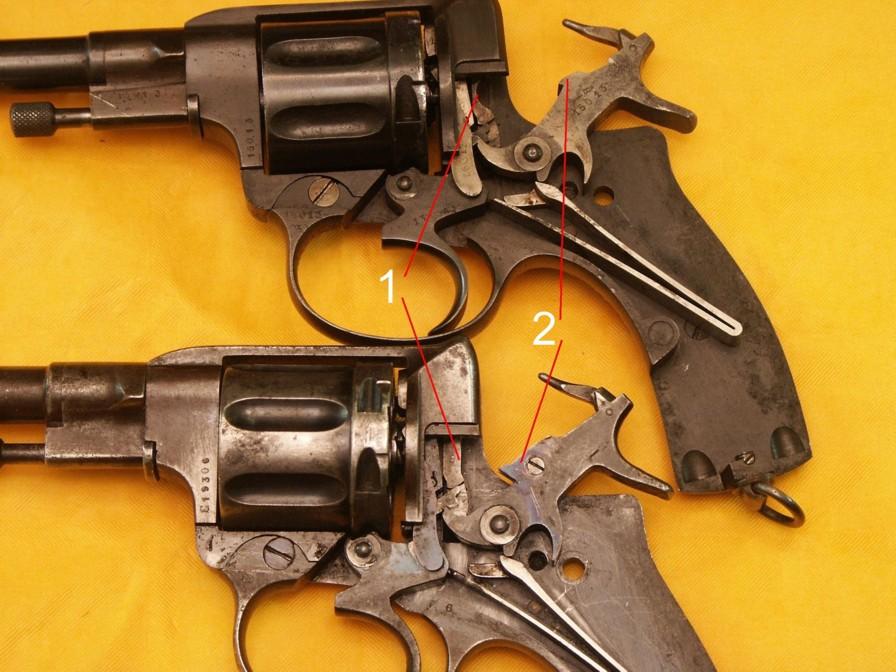 Simple action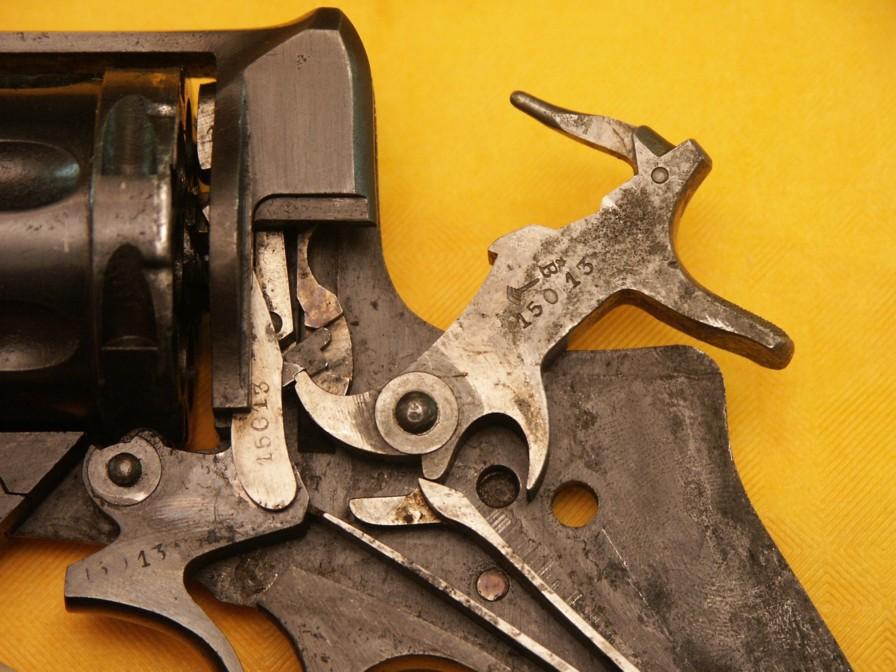 Double action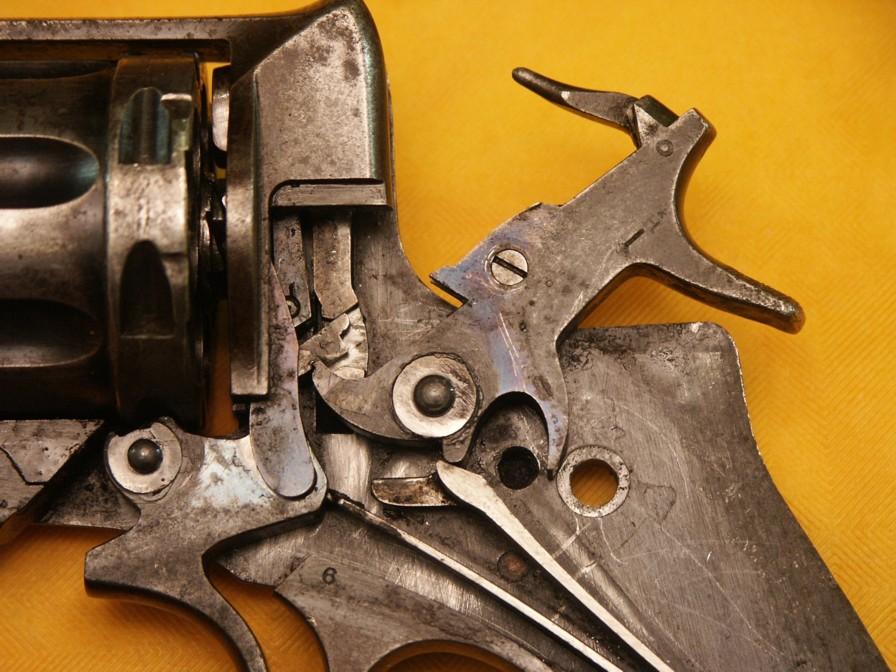 And now with the new sear manufactured by Marcel