Some of the most beautiful work of this craftsman, and many others, are in this book "Ličge Gunmakers through their Work. 1800 - 1950".
For more detail see: LIEGE GUNMAKERS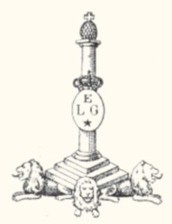 Meyers
Calibre 12 mm, pinfire, no serial number.
The length of the barrel is 157mm; the barrel with six rooms, the overall length is of 285mm.
The frame is closed, the mechanism functions in simple and double action.
No punch of the Belgian proofhouse is visible.
On the left behind the barrel one can see mention "MEYERS/BVT" (Guillaume Joseph Meyers, Liege). All the parts of the weapon carry light floral engravings.
The grips in drowning are finely squared and the cap was to carry a ring of thin strap at the origin.
Mechanism
The pin crossing the cylinder is maintained in place by the visible part on the photograph 9, which is in fact a spring of pretty form and whose displacement is side.
When the axis completely left, one can remove the cylinder.
The stem which seems to be the rod of ejection of the casings is fixed. In his immense wisdom our genius restorer is persuaded that this part is not origin and that the part of origin was to be mobile as in the model presented here.
Alain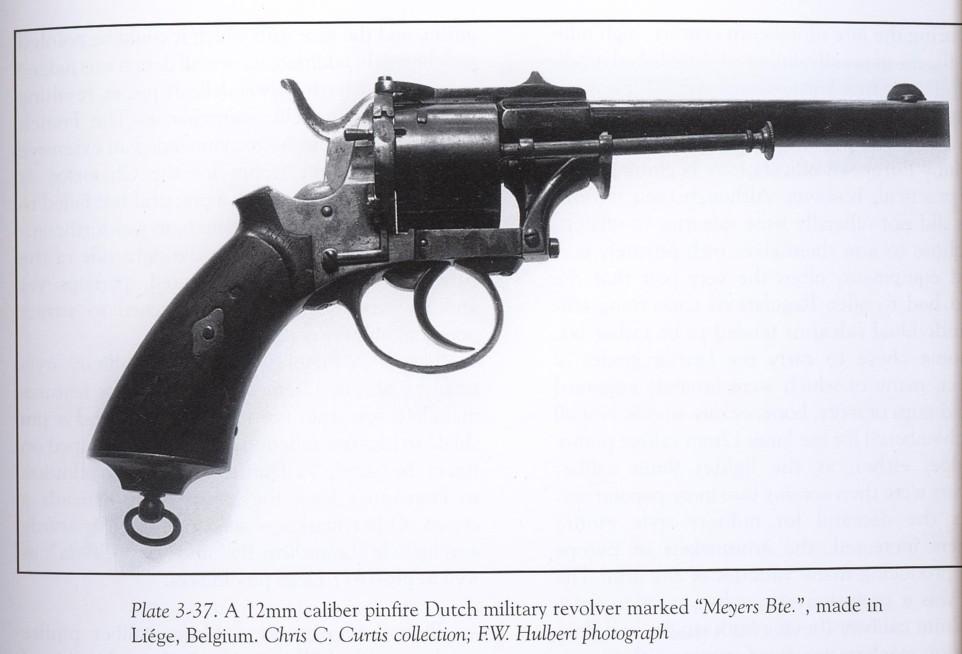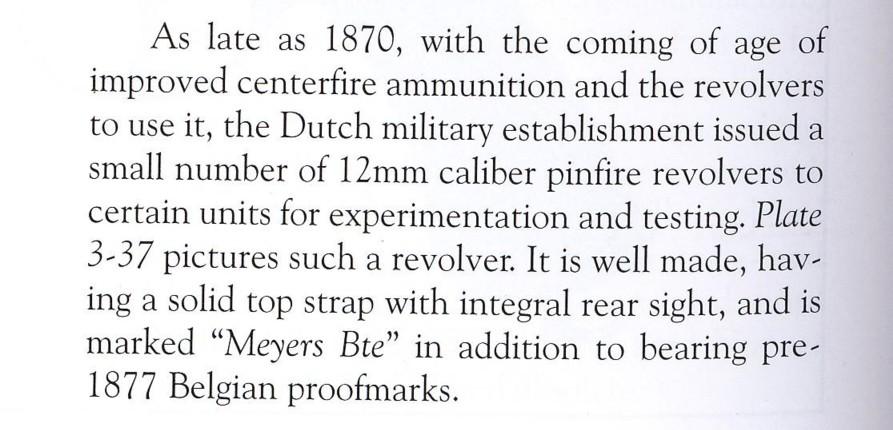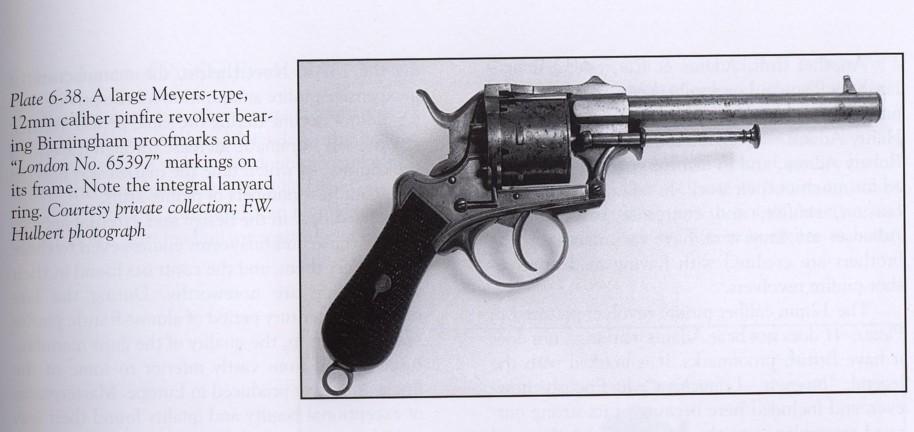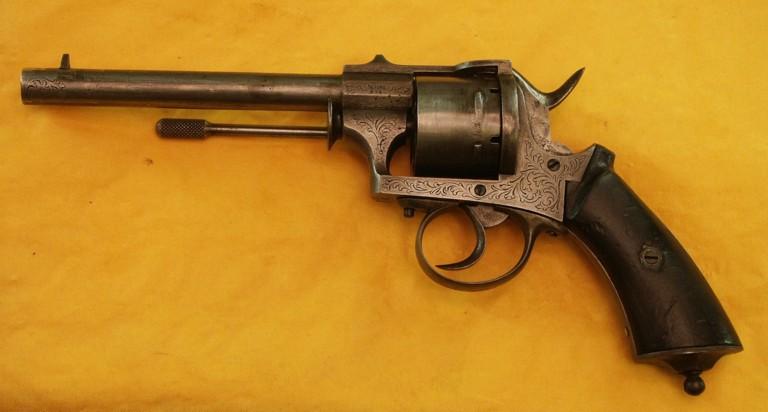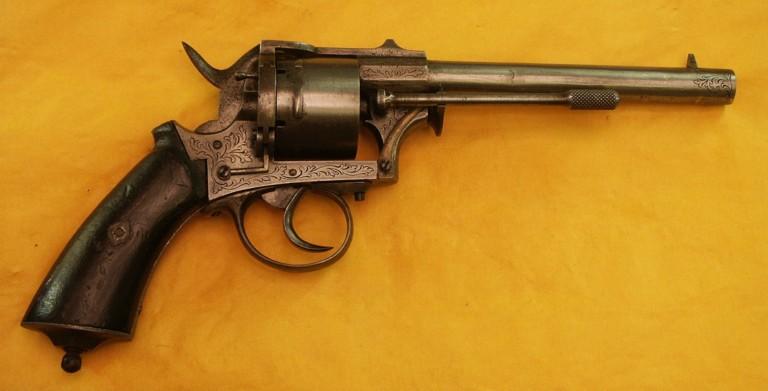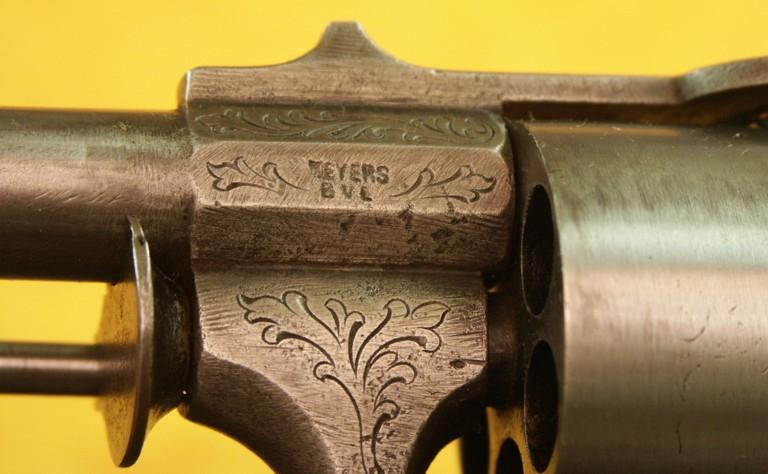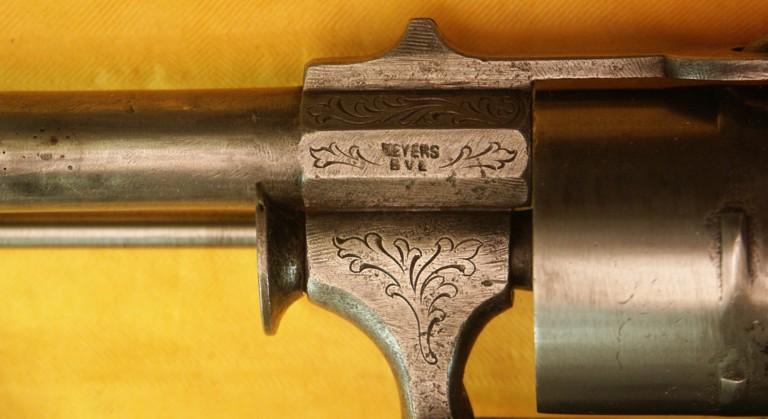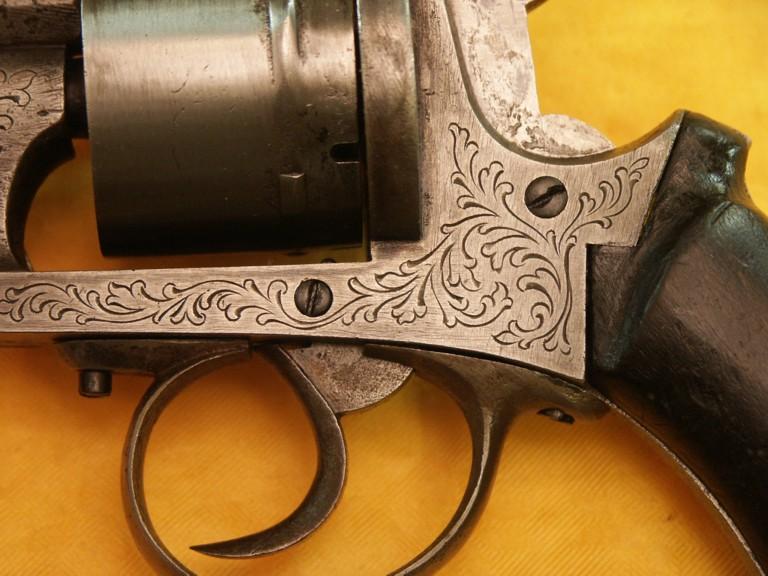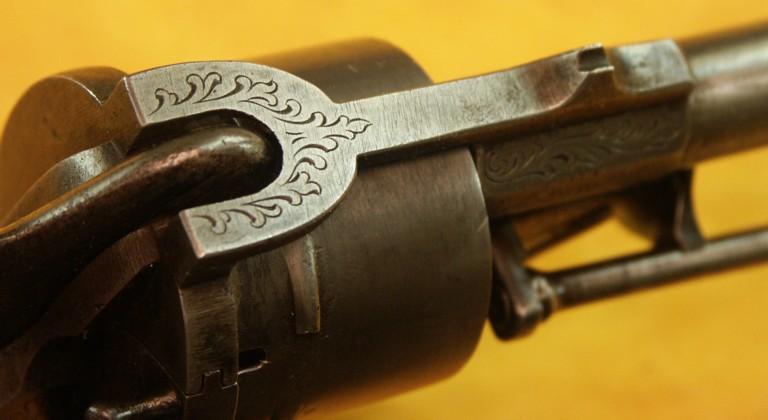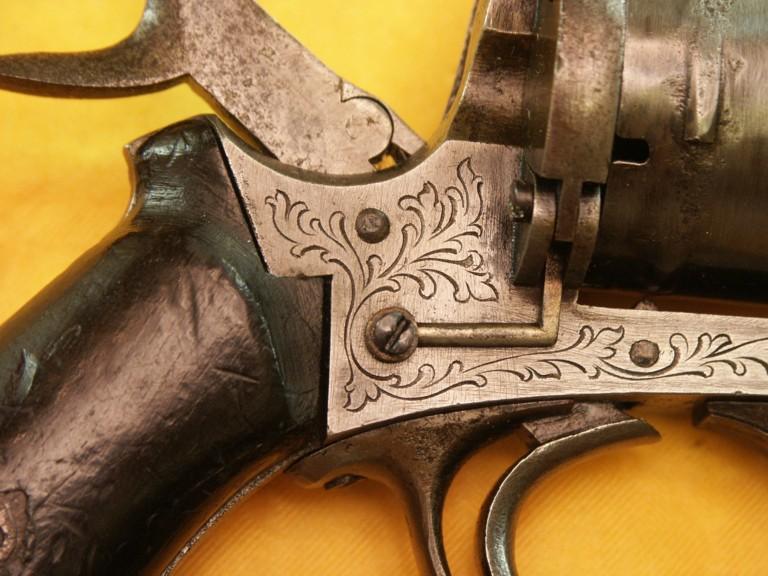 Photo 9