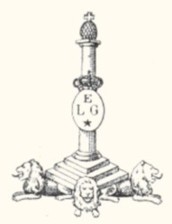 Family Bovy
- BOVY, Laurent, arms manufacturer in LIEGE- Ca.1866/1872 – Not mentioned in the Liege proof House records. He is patentee of 8 Belgian patents for improvements made to breech loading guns . Nothing in 1879.
- BOVY Theodore-Joseph, arms manufacturer in HERSTAL Ca. 1870, then in LIEGE Ca. 1876/1891. Patentee for 6 improvements on LEFAUCHEUX guns and improvement of a Hammerless rifle.
- BOVY-DARGENT, Joseph, manufacturer of spare parts for guns- 103 rue Grande Foxalle, in HERSTAL (1912/1914. Patentee for 3 improvements to hammerless shotgun frames.
BOVY Victor, New York (1887-1893). Brother of BOVY Joseph. Patent registered in Belgium for a shotgun and improvements on revolving firearms.